Is a recession coming in 2019?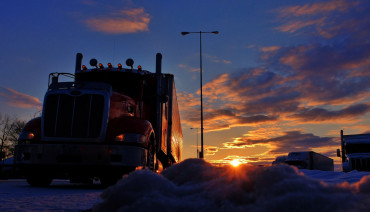 As good as 2018 was, is 2019 heading for a downturn? Let's look at what the markets are suggesting.
Financial Markets Say "Be Afraid!"
December was month of growing uncertainty and severe declines in the U.S. financial markets. Equity valuations fell (the Dow Jones fell from 25,826 on Dec. 3 to as low as 21,792 on Dec. 24), most commodity prices continued to be weak (oil, copper, lumber, etc.), and interest rates declined (after peaking at 3.24 percent on Nov. 8, the 10-year Treasury yield fell from 3.01 percent on Nov. 30 to 2.56 percent on Jan. 3 2019). Several large multi-national companies lowered guidance and blamed slowing rates of activity in Europe and to a lesser extent Asia. Trade talks with China continued without resolution, and indications that the Chinese economy is beginning to suffer starting leakin out. If you asked someone today who works in the financial markets about their economic outlook, there is a high level of probability that their outlook is bearish or at least decidedly less bullish than it was two months ago.
Freight Markets Say "Stay Calm"
Despite all the 'hand-wringing' on Wall Street, the overall transportation economy continues to signal economic expansion. The uninfluenced by human emotion hard data of physical goods flow confirms that people are still making things, shipping things, and buying/consuming things.
Trucking Markets Say "Why Worry?"
The trucking economy in particular has:
· added capacity and learned how to recoup most if not all of the utilization lost to ELDs;
· seen continued growth in economic demand (perhaps not at the frenzied pace achieved in the first half of 2018, but continued growth);
· and is beginning to see demand for OTR improve as lower diesel prices shift routing off domestic intermodal to OTR. We believe that this is happening at a meaningful pace with 650 to 700 mile length of haul loads, which represents approximately 1.2% of the dry van loads in the U.S. truckload marketplace.
SONAR Data Says "Giddy Up!"
Despite all the worry on Wall Street, the truckload market overall is off to a strong start. SONAR's OTVI.USA, which measures outbound tender volumes, has jumped straight up and after the normal holiday week (Dec. 25 – Jan. 1) softness, it has already gotten back to levels on par with the average established over the last year. When we stop and think about this, we find it pretty impressive given last year's performance.