New modern variety of the electric trucks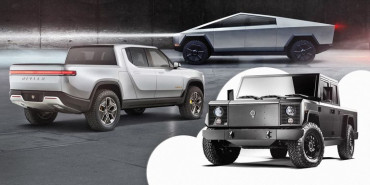 Just 5-6 years ago thinking about trucks with an electric system would be out of reality. But more and more developing technologies make possible things which were impossible just recently. And if you consider Tesla as the only company working on this project, you are totally wrong. New niche always means growing competition, and a truck electric sphere is not an exception.
Here we will consider the most influential players together with their most promising projects.
Top producers for electric trucking
Tesla. Of course, we would like to start with the most famous transportation company which Cybertruck is already considered as the most influential player. Indeed, just looking at this interesting vehicle you already want to possess it. A unique shape makes you believe that you are driving a space shuttle while a huge level of the security makes it almost unbreakable. You will get protection from any scratches and dents while the electric truck itself has an enormous for its size weight capacity – it can tow up to 14,000 pounds. If you have ever driven any Tesla car, you must be aware of its special feature in regards to the speed. Here just in three seconds this massive construction will reach 60 miles per hour speed. The main disadvantage of this truck, at least at the very early selling process, will be quite a high price in comparison with competitors.
General Motors. Despite that it was not considered as an electric truck company before, a new tendency attracted the great producer. As an example, we can mention Hummer EV SUT with its horsepower of 1000. This van has a lot of additional features which can become very attractive for those who are interested in the most equipped electric pickup truck. Thus, a very unique crab mode will help to move the vehicle in diagonal which can be very essential in case of making some maneuvers. In regards to the price, as usually, the first models on sale will be pretty expensive but it's expected that the price will be reduced by 2023.
Ford. First of all, it should be mentioned that Ford on its own is the biggest and the most popular producer of the trucks. That is why it should not be too surprising that the owners decided to move into direction of the all-electric trucks to keep up with the times. Its F-150 model has a very impressive potential with a towing power up to 1,000,000 pounds. Frankly speaking, there is not too much information about the particular technical characteristics except the promises of the producers that this model will be much faster and powerful than any other truck of this brand.
Rivian. Its RIT series has quite a lot of different variants to choose from but whatever model you choose you will always get a very good deal. Thus, autonomous driving capabilities, pretty high towing power of 11,000 pounds as well as various battery packs will allow you to find the truck which fits you and your requirements the most. Also, likewise the famous Cybertruck, this electric car can also accelerate up to 60 mph in just three seconds. One more important feature of any of the RIT trucks is the capacity. And here we are talking about both the cargo and the people in the cabin (up to five). Finally, extra attention the producers paid to the interior which will impress even the strictest critics.
Chevrolet. Someone can ask why this company decided to deal with electric trucks at all. But there are some cases when you need a really luxurious version of the van, and this is why you may be interested in Chevrolet Chevy EV. Despite the fact that it's still too early to consider this option for the sale (according to the representatives we should not expect it on the market until 2025) there is already information about its power. Here we are talking about at least 200 kWh with a range of about 350-450 miles.
Lordstown. It can be considered as a light version of the electric truck but it still has quite good and worth of the attention characteristics. This can be equally used by the transportation companies and the individuals for private purposes. The main technical data for Lordstown Endurance include the capacity of 7,500 pounds, the range of 250 miles, the power of 109 kWh and the 600 horsepower. Also, the price of this electric vehicle is more attractive than of competitors which makes it more affordable for personal usage.
Bollinger B2. This is one of the most interesting versions of the upcoming electric trucks on the market. You will be impressed not only by its exterior and shape but also by the great functionality and interesting additional parts. First of all, we would mention its axle hubs, hydropneumatic suspension (actually, there are two of them – at front and at back) and pretty good technical characteristics.
Nikola. It's not a famous cars' producer but its new model of electric pickup Badger can really attract and keep your attention. 906 horsepower and 700-miles range are just a few of the characteristics which already significantly distinguish this vehicle from the competitors. Acceleration speed here is even better than that of the famous Tesla – 60 mph in just 2,9 seconds which is very impressive.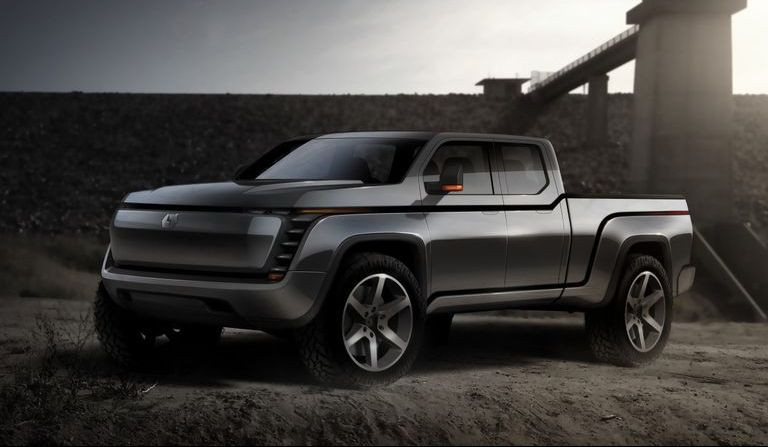 Of course, it's not all the electric cars' producers we have at the moment. Plus, every month we hear about more and more new projects. The main point here is that at the moment there are no fully ready versions to purchase or at least to test. And we need to wait until all these models will be at free sale.