Open auto transport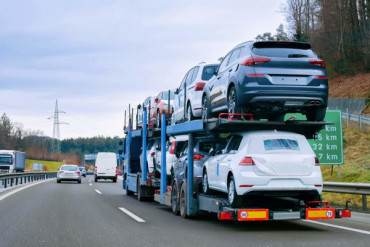 If you have more than one car and you need to ship them out of state, you have two options for transporting your cars to your new location. You can ship them via enclosed or open car carriers. You should also be conscious that your car will be exposed to the bad weather conditions and elements, although reliable car shipping companies do their best to keep your automobile safe during the transportation.
What is open carrier car transport?
According to the terminology, an open car carrier is a car shipping method that is used to ship cars on an open truck. This is the most popular option for shipping cars on a domestic scale. Just because this shipping method can transport multiple cars doesn't mean that it would take longer to get cars to their final destinations. But booking is easier and more flexible with this method of shipment. Thus, this makes the delivery quicker and more cost-effective. You should also note that open car transport is still the safest option for transporting cars across the country.
Size and distance
There are different sizes of open car trailers. The truck's size depends on the distance your vehicle needs to be shipped. For example, for shorter distances, car transporters use a smaller 1-3 car truck. For longer distances, they use a 7-10 car trailer. These trucks are double deckers and can ship up to ten vehicles. You are probably most familiar with these types of haulers.
The advantages of an open car transport
One of the main benefits of an open shipping method is that open trucks can ship more vehicles than enclosed trailers. This means that the open shipping method costs lower than the enclosed one. When it comes to cost-effective car transport, an open car carrier is the preferred option for shipping cars. Thus, this is a very competitive industry and the car owner has an extensive variety of car shipping companies to choose from. Competition of this nature makes car shipping services provide the greatest value for the price. If you are on a tight budget, an open car transport is the best method for shipping your vehicles. You will have your car on time anywhere that you need it.
The disadvantages of the open car transport
Although the cars that are transported via open car carriers rarely get damaged, they're still exposed to a wide range of elements which include dust and dirt, bird droppings and bad weather conditions (snow, ice, rain, etc.). However, in case your automobile will incur any damages during the shipment, most insurance coverage provided by the car shipping service will cover it. So, despite the fact that there are some risks involved, they're statistically minimal. Moreover, the advantages of transporting your car in the open car carrier far outweigh those risks. Thus, it's far quicker and easier to ship your automobile with open car transport.
Weather and road conditions
Open shipping method is a cost-effective and efficient option to safely deliver your automobile to anywhere it needs to go. When you decide that the open shipping method is the best option for you, there are a couple of things to consider. Since the truck is open, exposure to bad weather conditions and road debris occurs. If your automobile is a vintage, rare, or luxury vehicle, perhaps, you will want to choose an enclosed shipping method.
Even though open trucks expose your vehicle to the bad weather conditions and road debris, an open shipping method is still safe. Car manufacturers prefer to use open car trucks to ship new vehicles from dealership to dealerships. And damages occur very rarely. When you drive your car, there's always potential for harsh weather and road wear. With an open car carrier, your automobile can get to the final destination without adding miles and wear and tear to the vehicle and tires.
Is open carrier car transport a safe option for transporting my car?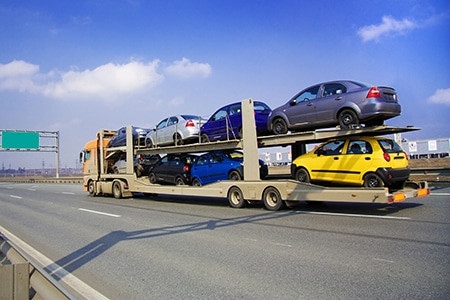 With the growth in the number of cars on the streets today, many households now have multiple cars for travelling and commuting. This also means that most families prefer to transport one of their cars than split their families up to drive both. This will ultimately add additional miles and increases the possibility of incurring damages. In addition to those issues, it'll add to the price of fuel.
Therefore, the most reliable and cost-effective method for shipping your automobile cross country is an open car shipping service. With an ever-growing number of these car shipping services on the streets today, the number of shipping routes available has increased as well. This gives the car owner a wider choice of open car shipping services to choose from.
The specifics involved with open car transport?
There are 3 significant aspects of open car shipping service that should give every car driver peace of mind. These include door-to-door pickup and delivery, ongoing communication and vehicle inspection. If you hire door-to-door pickup and delivery, the driver of the open truck will deliver your automobile as close to your preferred destination as safely as possible. If there are any restrictions, the person that accepts or releases the car can be required to meet at the location that is as close to the final destination as possible so the car can be loaded and unloaded safely. Ongoing communication means that the driver of a trailer will keep constant contact as needed from the time the car owner releases the automobile to the car shipping service until they accept it at its final destination. In most cases, they'll contact the car owner 24 hours earlier when picking up and delivering the automobile. Car inspection is a detailed inspection that will be performed by the driver of a truck when picking up and delivering the car. In addition, the car owner will get a copy of both inspection reports. Irrespective of the automobile that you need to be transported, the reliable car shipping service will walk you through the whole car shipping process to ensure they answer all your apprehensions and queries before you entrust them with your automobile.