Shipping vehicles from state to state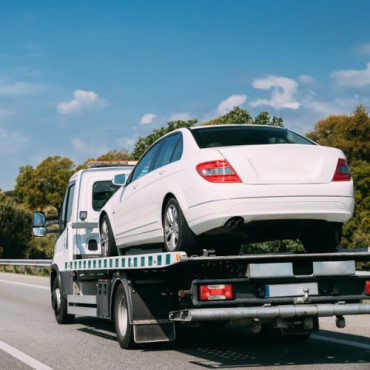 Sometimes it becomes necessary to send your car to another state for one reason or another. For example, you are a fan of vintage cars, you have a valuable cargo in the car, you donate a car, or you just drive around interesting places in America. In order to carry out all your plans to move your car to another state without problems, on time and economically, you will need good preparation. To accomplish this task, it is important to evaluate the situation in the domestic transportation market.
1. Transport company monitoring for shipment.
For example, suppose you live in a large city with a lot of traffic, like New York, Chicago, or San Francisco. Then you will always have more opportunities to make the right choice among carrier companies. And living in the outback, away from the highways, the situation will not be very simple, in terms of the availability of options for shipping a vehicle from state to state. There are several Internet resources in order to determine the reliability of a particular carrier. Google Reviews will effectively help you get started with searches, and Trustpilot will assist you in the process as well. Further, your searches will lead to more detailed viewing of the existence of real and reliable companies. You will see the ratio of customer reviews of shipping services with the options of freight carriers that you liked. After studying the reviews, do not be too lazy to check the business reputation of such companies with the Better Business Bureau. So you will be confident in the reliability and guarantees of the company services with which you plan to start cooperation on shipping your vehicle to another state.
2. Cost calculation of shipping vehicles from state to state.
If you have friends who once transported a car from one state to another, be sure to ask them whose transportation services they used. Undoubtedly, it will not be difficult for them to provide you with valuable information on the cost of car delivery. In addition, you should do your own research on the level of prices in the field of transportation, having studied the price lists of each company using Internet requests, calls and personal visits to offices. On the websites of such companies, there are often shipping cost calculators in order to obtain current prices for users in the shortest possible time.
3. What to choose, open or enclosed transport?
Every time, when a decision is made for shipping a car, the question pops up before us - to carry the cargo in an enclosed transport or in the open one. In the case of an enclosed carriage, the car is sheltered in a truck from bad weather and other dangerous situations, while in the open form it seems unprotected and subject to all kinds of dangers. Nevertheless, on the roads of America, the vast majority of new cars are transported in open trucks, and according to statistics, such traffic is about 97% of the total. This indicates the safety of transporting machines in the open air. However, your choice of delivery method will be related to the car brand and your needs. When you doubt whether delivery in open transport will be safe and reliable, you can recall the fact that the cost of enclosed transport is about 40% higher than that of open transport. And besides, there are not many enclosed trailers around the country. Therefore, such a vehicle shipping interstate in an enclosed form will take more time.
4. Early planning of car transportation.
In the case when you are shipping a vehicle to another state for the first time, there are some points to keep in mind. At first glance, it may seem that the delivery route looks straightforward and understandable, but in reality this is far from the situation. In most cases, it can be quite difficult for a multi-wheeled truck, transporting your vehicle, to accomplish this logistic task while driving over rough terrain with a constant wagging of the trailer. When you have to raise and lower cars, which significantly slows down the entire process of cargo transportation. With this in mind, you need to plan everything accordingly. Firstly, you should consider the delivery time for long distances. Practice shows that for every 500 miles of track, it is necessary to add at least a day, that is, when delivering over a distance of 100 to 500 miles, it will take about 1-2 days, and when transporting 2500-3000 miles, it takes about a week.
When checking interstate vehicle shipping rates before placing your order, ask the shipping companies for delivery times for reference.
5. Preparation for interstate vehicle shipping.
Having made your choice in favor of one specific carrier company and the type of shipment for your car, you will have to alert the car itself. When you send things using courier services like FedEx or UPS, or by mail, you don't need to do any preparatory steps. But your car will need to make extra efforts before shipping it. First of all, it is important to clean the entire car, both interior and exterior, in order to avoid a dispute with the carrier company in the future regarding the damage found on the car body after transportation. But it is better to contact reputable carriers, so that there are no such situations. Having finished cleaning and polishing your car, do not be lazy to photograph it from all sides for further control of possible damage. The fuel tank must be filled to a quarter of its volume. This amount of fuel will allow the car to travel from the trailer of the truck to your place of residence without the need to waste time refueling. Also, gas will be needed for loading and unloading a car from a truck. A small amount of gas will provide less weight for the shipping company truck and make it easier to navigate on a difficult route. Be sure to remove all things from the car interior, its compartments and trunk that are not related to the maintenance of the car. Such belongings are not insured by the carrier company and add extra weight. We also advise you to remove toll road beepers when preparing for shipping a vehicle out of state. While the car is standing on the truck tier, a toll road fee may be charged, as such the beeper will trigger the toll charging. The toll road service should be contacted and they will waive the charge for the move if they are shown an email with information about the shipment order, or a receipt for such carriage as proof. Finally, hand over the keys to your car for the trucker, as they will be able to drive the car to the trailer platform and then move out of there as well.
6. Important documents for sending the car to another state.
When transferring documents for the carriage of a car, it is necessary to present its registration, name and insurance policy, although for many car shipping companies this is not necessary. In addition, when driving along the car delivery route, it is advisable to have insurance for it. All carrier companies take out insurance for vehicles on their own terms and therefore you need to have your second insurance on top of the one offered by the carrier.
Why do you need to transport a car to another state?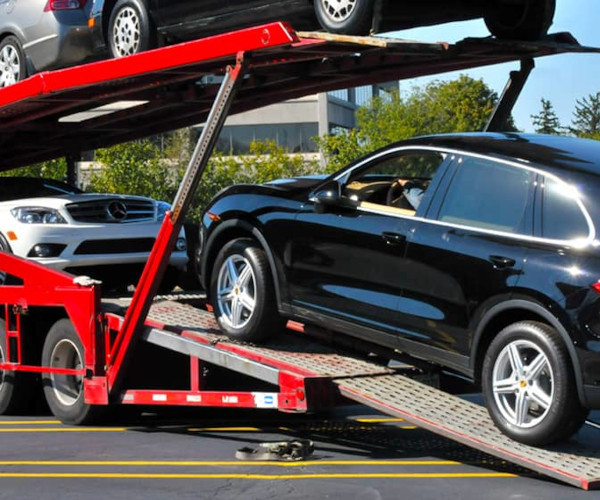 Transportation of a car to another state is justified for several important reasons and this is the best option compared to delivering it on your own while sitting behind the wheel. When you decide to change state for a new residence, then you have to do a lot of things for that. First of all, to deal with issues of a new job, packing and transporting things, finding a new home and the like. Therefore, you should not complicate your life even more and start driving one or more of your cars on your own. Let the experts in the field deal with these issues, while you take care of other important concerns on your to-do list without wasting time on the details of the logistics.
In addition, do not forget that driving your car on your own will shorten its service life, since you will have to travel a decent distance for many miles. Often, such a vehicle is designed mainly for moving around the city and during a long journey along state highways, it can break down on the way, thereby adding extra hassle to you. Therefore, professionals advise you to avoid such experiments with your car and nerves in the process of changing your place of residence.
The car arrival and your actions.
It all depends on the situation, how you want to meet your car at a new location. You can expect it to be unloaded from the truck yourself at your destination, or it can be done by a friend or a family member. At the same time, given the condition of your car and the costs of how you ship it to another state, it can be left right on the roadway, or unloaded in the parking lot. As you know, the door delivery is higher at the cost of parking, so what service you pay for is what you get. It is important that the carrier company is constantly in touch with you, informing you about your car's current location on the route. Upon arrival of the car at the place, the truck driver of the carrier company is obliged to check the name of the person who meets the cargo so that it matches the data specified in the transport order. As soon as the car is rolled out of the trailer onto the ground, be sure to inspect its both exterior and interior with the driver. We advise you to take a few more photos, as you may not immediately notice the minor damages that have arisen, but to see them only after a while and then prove that this or that dent arose as a result of delivery, and not because of your trips to a new place.
After such inspection of the car, it is necessary to sign the waybill of lading with the driver. If you eventually find any flaws in your car, you can use this document to file a complaint with the carrier company. Most reputable vehicle shipping companies in the United States do not face such a practice of complaints from customers of their services, because their drivers first of all observe safety measures, ensuring a guarantee of high-quality delivery of cars to customers.