Specific features of recreational vehicle transporting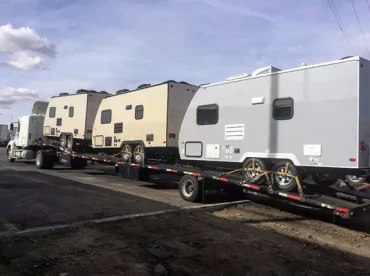 Recreational vehicle transporting is one of the specific variations in the industry. If you don't know where to search, it can become pretty challenging to find an appropriate transportation company that will be ready to deal with such a huge and massive vehicle.
A recreational vehicle itself is becoming more and more popular in the United States as it allows individuals and big families to travel across the country with all the comfort they are used to when being at home. Moreover, some people indeed live in these moving constructions, and frankly speaking, in many cases, these motorhomes look cozier and more convenient than more standardized flats and houses. And despite the fact that the original idea of using recreational vehicles was to be able to drive them wherever you are willing to go, there are still some cases and situations when you need to apply for a professional delivery service.
For example, if you just bought a brand-new motorhome and are willing to relocate from coast to coast it may not be a very good idea to put all the mileage on your "home" while you can still find reliable recreational transportation for a vehicle. So you and your family can just take a more comfortable flight and expect your motorhome to be delivered in the same condition as it was when you purchased it.
Here we will disclose the best and more common recreational vehicle transport in the US so you can be prepared in advance.
Variations
First of all, when choosing an appropriate recreational vehicle transport company, you need to consider the type of your vehicle. Basically, there are two main variations:
The travel trailer is a lighter version that you can just tow with any truck as it does not have its own cabin. Considering the smaller size of this construction it's also easier to transport it on a standard flatbed trailer;
RV, or recreational vehicle transporters are a more complex mechanism as they need to be handled with a vehicle of more than a ton weight and 25 feet in length. Of course, the recreational vehicle can also be driven which can save a lot of effort but if we are talking about the necessity to deliver it from point A to point B with the professional carrier, it is much harder.
As we can see, in the overwhelming majority of cases the recreational vehicle transport that fits the best is a flatbed. It's not surprising that the price of the delivery, in this case, is much higher, at least in comparison with more common and popular transportation industry open and enclosed trucks and trailers. And even if we are talking about more compact makes and models, their weight is still much bigger than that of traditional vehicles of the individuals.
In regards to the price of the delivery of your recreational vehicle, normally it will cost you around 1,10-5 dollars per mile depending on the whole distance. The issue is that the longer distance is, the cheaper the quote per mile will be. And of course, the parameters of the vehicle play an important role. That is why many owners of the trailers like this prefer to empty it from all their personal belongings and adjustments to make the weight of the vehicle lower. If you would like to make the final price cheaper, it's recommended to arrange the transportation in advance – that is how you can get a discount for early booking which is pretty attractive.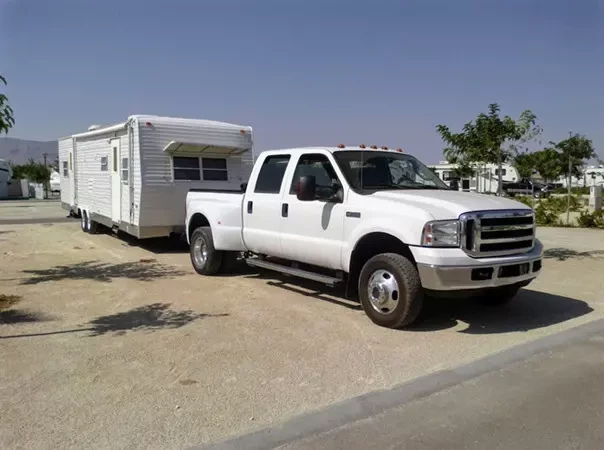 Safe recreational vehicle transports
First of all, you will need to find reliable and trustworthy transport recreational vehicle drivers to choose from. Nowadays there are pretty a lot of professional transportation companies offering this kind of service.
The main points of the contract you need to check in this regard are the insurance and appropriate licenses. The insurance coverage should be enough to cover the value of the recreational vehicle overall in case of any accidents on the road. Of course, such issues are pretty rare, but you as an owner of the motorhome should take care of it the same as the real house.
Basically, every detail and paragraph of the contract you are going to sign with the particular carrier must be double-checked, especially if you are arranging transportation for the first time. In case of any doubt, it's recommended to discuss the option with the specialists in the industry.
Normally, you will find two main options for your recreational transport vehicle:
Towing. It's cheap, common, and pretty easy to arrange. All you need is just a matching hitch and a powerful dually pickup to perform the transportation;
Hauling. There is no towing at all, and this option is a perfect idea if your recreational vehicle is too valuable and expensive to be towed. Of course, such a personalized service of delivery will cost you much more than average, but at least you can be sure that you will get your vehicle in the same condition as it was.
Preparations
Regardless of the method of transportation, your auto recreational transport vehicle will be affected by big moving. Therefore, you need to make sure everything that is located inside the trailer will be fastened and fixed as firmly as possible. But better to take out all the fragile things before the transportation process. Even if the driver will have a very smooth and relatively slow driving, you need to consider that especially on the turns your vehicle will have a slight skidding. Some transportation companies even have special requirements to take out all the personal belongings when moving a RV so you will need to confirm this detail with the transporter in advance.
All the switches you have in your recreational transport should be switched off and you need to double check it before sending it out. Otherwise, it can lead to a short circuit and the consequences can be very unpredictable.
In regards to the exterior, all its parts and awnings also should be fastened and rolled up to make sure there will not be any issues on the long way.
But the most important part of the preparation of your recreational vehicle for the trip is its conditions inspection. This is especially crucial if the vehicle was standing for a long period of time as you may not even know about the serious problems it has. The tires are the most obvious part in this case. When staying for a long time in the sun they can be cracked which will definitely affect the process of their delivery, especially in case of towing.
The braking system will not need itself for transportation purpose, but almost every carrier will require you to check it before departure. Brake lines and fluid should be in working condition. For the security reason, you also will need to carefully check the pressure in the brake lines as during the delivery process it can become an essential aspect of a safe trip.
It's always recommended to transport the recreational vehicle in the summertime or at least when the weather is warm enough, even if it is a high season for the moving companies and the price will be higher than in winter. This is an especially important aspect in this case because too low temperature can cause icing and even break the coolant system. In case there is no choice, you need to make sure that there is no water in the reservoir tanks and that there is enough antifreeze.
All these steps are just a basis, and in every particular case, you will need to discuss the details with the transportation company that is going to deliver your recreational vehicle. For example, it can be possible to transport your pets inside the truck upon agreement with the carrier. This is a very useful option as not every cat and dog can be easily transported by plane to another destination.
Electronics recycling services
SBK Recycle offers comprehensive electronics recycling services, encompassing the responsible disposal and recycling of various electronic devices. From small gadgets to large appliances, we provide a hassle-free solution to recycle electronics and promote sustainability. Our specialized computer recycling program ensures secure data destruction and proper handling of sensitive information. Join us in safeguarding the environment by choosing SBK Recycle for all your electronics recycling needs. Together, let's create a greener and cleaner future.