Nationwide brake inspection spree set for September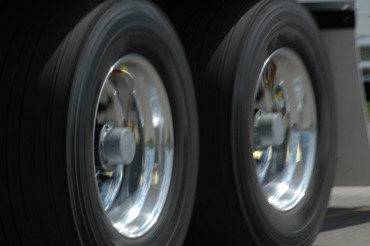 The Commercial Vehicle Safety Alliance's annual Brake Safety Week has been scheduled for Sept. 15-22 with a focus on brake hoses and tubing.
Throughout that week, inspectors will be conducting roadside inspections and keying in on brake violations.
CVSA says brake hoses and tubing are essential for the proper operation of braking systems in trucks. Inspectors will be checking to make sure the hoses and tubing are properly attached, undamaged, without leaks and appropriately flexible.
"We all know how important a properly functioning brake system is to vehicle operation," said CVSA President Chief Jay Thompson with the Arkansas Highway Police. "All components of the brake system must always be in proper operating condition. Brake systems and their parts and components must be routinely checked and carefully and consistently maintained to ensure the health and safety of the overall vehicle."
Out-of-adjustment brakes and other brake system violations represented 45 percent of all out-of-service vehicle violations during 2018's International Roadcheck. During last year's Brake Safety Week, law enforcement conducted more than 35,000 inspections and placed nearly 5,000 of those out-of-service.