Cheapest car transporter services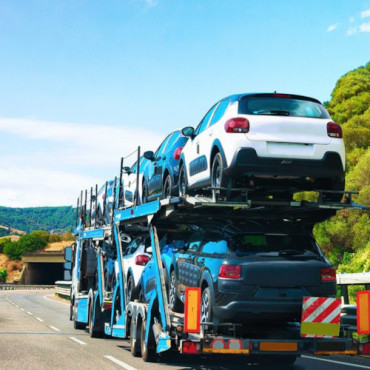 If you need to transport a vehicle with a limited budget, your number one aim will be finding the cheapest car transporter. However, that isn't as easy to do as you may think. Fortunately, we are ready to give you a hand. There are certain variants to be considered, in order to lower the cost of moving a vehicle. The information below will be useful if you are in search of the cheapest way to transport car.
The cheapest car transport services of shipping companies
Using the services of car shipping companies is the most widespread choice when a person needs to transport his/her car. It's convenient, less time-consuming, and more or less cost-efficient. The shipping industry is constantly developing with new moving companies appearing in the market every day. So it won't be difficult to find a company to ship a car from one point to another.
However, not any type of shipping services provided by transport companies are the cheapest car transport service. If you want to save money, you should look for methods to lower the price. Find some of them below.
Be flexible about the schedule
When you request a quote, the shipping company will offer you a shipping window to fit in with the pick up and drop off dates. If you manage to adjust to these terms, you can count on car transport cheapest option. Therefore, it's important to be flexible.
Try to shorten the distance
It's not a secret that the farther you transport your vehicle, the more you pay for the shipping services. So it's logical that if you want to get the cheapest car transport, you simply should try to shorten the distance. This is especially true when you need to have your vehicle picked up or dropped off in the countryside, far from main highways and metropolitan areas. However, you can decrease the price, if you drive your car closer to the nearest city or highway.
Choose open-air shipping
There are two options for car shipping - either on an open-air trailer, or in an enclosed carrier. If you want to have the cheapest car transport from state to state, you should choose the first one.
Open-air shipping is the cheapest way to transport a car because it's affordable and widespread. There are more shippers offering open-air transportation than enclosed. However, this type of shipping doesn't provide total protection to the vehicle, as it isn't sheltered from the road elements and bad weather conditions. But we still believe that open-air is the best shipping option for standard vehicles, unless you need to ship a very rare and luxurious car or an antique family vehicle.
Avoid door-to-door delivery
Almost all shippers will convince you that door-to-door delivery is just what you need - convenient and less time-consuming. Yes, they are right. But this is not the car transport cheapest option.
If your aim is saving money, you'd better ask for terminal-to-terminal delivery. Perhaps, you will spend a bit more time and effort to drive your vehicle to the pick up terminal and to take it from the drop off terminal, but it's much more cost-efficient.
Is driving the vehicle on your own better than the cheapest car transporter?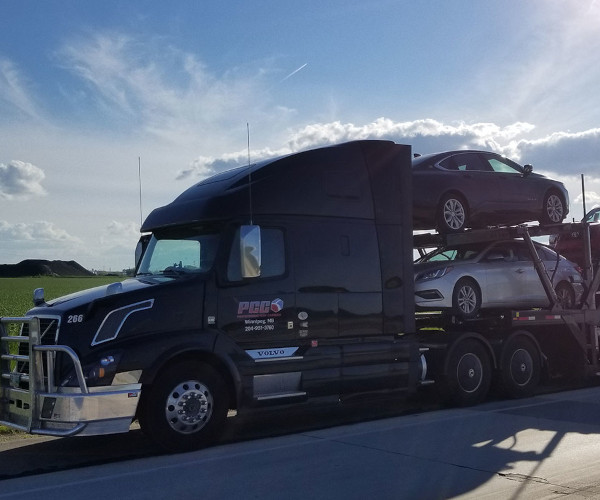 This question is tricky enough just because we are used to the fact that everything we do ourselves is cheaper than hiring a service. This is one of the greatest misconceptions.
This option is not only one of the most time-consuming, but also the most exhausting. You will end up with spoilt nerves and wasted time. In the end, your costs will exceed what you would have paid the transport company to ship your vehicle.
Ahead of your next question, let's just say that towing a car is also a bad idea and undoubtedly not the cheapest car transport. Especially, if you have little or no experience in towing vehicles.
Is Driveaway the cheapest car transport service?
Driveaway is when you hire a driver to transport your car to another destination. This option has its own downsides. The main one is that you will have to entrust another person with driving your favorite car. This should be a trustworthy person, who will never be careless to your vehicle and to the road.
When you work with a shipping company, you can get certain guarantees about the driver. You can check his proficiency and experience. When you choose Driveaway, you put this issue at risk.
Don't forget that in case of hiring a driver, you should pay for the insurance.
Is shipping a car by train the cheapest way to transport car?
When you are looking for the cheapest car transport interstate, you may come across offers to ship a vehicle by train. If you plan to transport your car for a distance longer than 800 miles, this option indeed will be the cheapest way to transport a car.
One of the main advantages of shipping a car by train is that the vehicle will be covered from the outside. So it's almost the same protection level as in the case of enclosed transport.
However, this method has a significant downside - it takes much more time in comparison with transporting a car on a trailer.
As you can see, there are a lot of options for finding the cheapest car transport from state to state. All you need to do is to be patient and ready to analyze the pros and cons in accordance with your needs.
We would also like to introduce our partners with Bernadette Pimenta. They are top wedding services designed to make your special day unforgettable. From floral arrangements to photography, we have everything you need to create the wedding of your dreams.