Shipping a car across the country

There may be a lot of reasons why you need to arrange the service of a cross-country car shipment. Nevertheless, in most cases the price you need to pay has a great influence on the choice you make. Here we will consider basic factors knowing which you can try to lower the expenses.
Distance and directions
While shipping a car across the country the cost per mile will change: the longest is the distance, the cheaper is the rate. It's done because it's more convenient for the transportation company to arrange one long-distance trip than a few of the shorter ones. Normally, in regards to the distance of 1000 miles and more the price per mile is around 0,30-0,40 USD.
Delivery to the remote destinations will cost you more than to big cities. It can become a great opportunity to cut the price by arranging terminal-to-terminal (and not door-to-door) transportation service. In some cases, it can save you a couple hundreds of dollars.
Season
If there is no strictly limited period you need your car to ship across the country, it may make sense to check the rate at different time of the year. Basically, a summertime tends to be up to 300 USD more expensive than in winter. But there may be some other seasonal factors affecting the price. Thus, in autumn it may be much more costly to transport a car in the North-to-South direction than vice versa because of natural people's moving.
Transportation method and the vehicle's characteristics
Most of carriers provide two types of a car's delivery:
Open method, more affordable and common among the old car's owners. It still can be quite risky to use this kind of transport for a long distance as the bad weather conditions and unexpected obstacles on the way (which normally are not covered by basic insurance) may significantly damage your vehicle;
Enclosed transportation will make you feel assured in the safety and reliability of such a delivery but will cost you additional 400-700 USD. Therefore, such a tailored service is in more demand among new and expensive car's owners.
The weight and the length of your own vehicle also have an essential influence on the final price. In case of an oversized car, you should mention it to the carrier in advance to avoid extra fees it may cause.
An average cost to ship a car across the country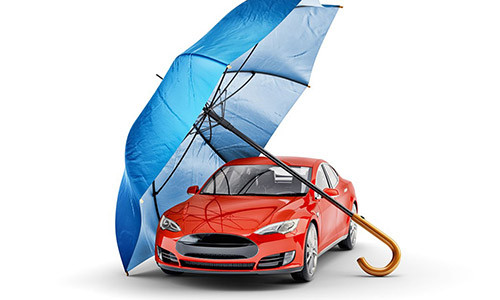 Obviously, there is no universal price for a car's transportation. But considering the quotas of the most popular carriers you may get an idea of it. Thus, if you need to deliver your car from-coast-to-coast, you may expect about 1,100 USD price while in case of North-to-South trip it will take up to 700 USD on average.
It's always recommended to check quotas with a couple of carriers to be sure you got the best deal. The only thing you need to take into consideration is a reputation and reviews it has.