Continue or start your career with CRST trucking company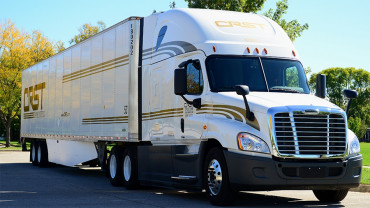 When choosing to start a career in the transportation industry you need to get to know about various companies you would like to work for. Luckily, in American market there are a lot of great opportunities for it. And one of the illustrative examples is CRST. This company is famous among not only American drivers but also throughout the world, staying successful and profitable even in difficult years. Here is some basic information you need to know when making a choice.
Overview
Cedar Rapids Steel Transport, or CRST truck driving company was founded in 1955 as a small family business. Step by step it was buying and merging smaller companies, growing to the CRST corporation. Nowadays it's one of the biggest carriers in the U.S., providing a great variety of services across the country. It's widely known for a tailored approach and opportunities to solve any problem with delivery.
One of the main features of a CRST trucking company is that almost all of the drivers are dealing with a team truck, meaning sharing a vehicle with another driver or in some cases with a few drivers. It leads to the possibility of longer and less stressful trips. Moreover, the policy of the company provides you with the opportunity to choose the second driver. It can become a great chance for a new driver to get an experience from his friend and relative if they are more experienced in truck driving.
Another characteristic of the company is that CDRS provides expedited delivery. A team truck allows to drive a vehicle with fewer stops (only for technical reasons), therefore cargo reaches the destination much faster than with other driving carriers. This express service definitely influences the delivery price and the drivers' salary accordingly.
CRST trucks are modern and comfortable which makes the process of driving them easy and safe. All the drivers must meet the strict requirements of the company in regards to professional and personal characteristics which will make you sure that team driving is effective. Being such a huge carrier allows it to cover almost every state, so it's much easier to get a job there. By the way, this company was one of the first that started to provide driving jobs to women.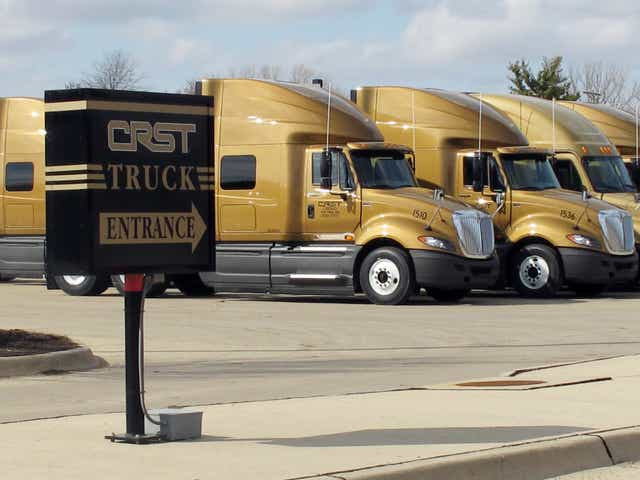 Easier way to start
For those who just became a truck driver a great tool will be a CRST trucking school with its practical program. Knowing how to drive a truck is not enough for success. Without experience new drivers hardly will get a job.
This company can invest in the future employees by funding their studies at CDL schools. It's very helpful for those who cannot afford the study but wish to work in this sphere. CRST even provides transportation to the school. The candidates just need to agree to work at the company for 10 months after getting his CDL certificate. Of course, this period salary will not be too high but it's a great start and experience for any new driver.
There are 30 different schools CRST working with. These schools can differ with the way of learning and some details (like meal or accommodation providing), but the knowledge and practice they are providing fully fit the employer requirements. And if you decide to use this opportunity you must be ready to dedicate 8-12 weeks (depending on the school and schedule) for studies and training.
For those who can afford to pay for their CDL training, there is an opportunity to start their career with a higher salary.
Being a part of the team
If you check CRST reviews, you will make sure that this company cares not only about its vehicles but also about the employees. Being a family-run business, it provides not only competitive salaries but also an attractive beneficial package. Free life insurance, potential for a professional growth, Internet access, accident insurance and many others.
One more important for many truckers benefit the company provides is a guaranteed home time. Despite long routes across the country, every driver gets his day off for each working week. Moreover, some offices can provide a special 20/10 program, allowing you to have your days off for the month all together.
CRST transport will provide you with a great experience whether you are involved in a team truck or a single driving.