Door to door car shipping service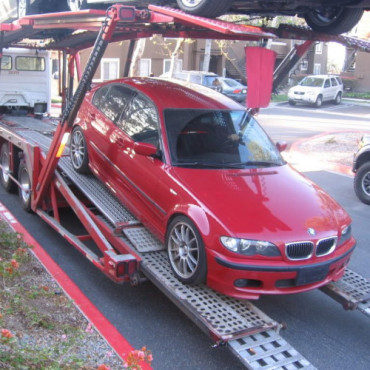 When it comes to shipping a car to another state, there appear a lot of issues to take into account. One of them is the type of delivery. The options to choose from include door-to-door car shipping and terminal-to-terminal delivery.
People today tend to seek comfort, and they don't want to spend a lot of time on car transport. Some are even ready to pay extra money for this comfort. Therefore, door-to-door car shipping is becoming more and more popular. Let's see whether it's really worth your attention and savings.
What does door-to-door car shipping service mean?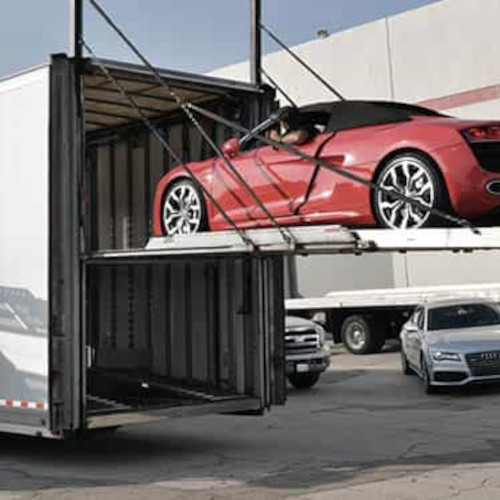 Car shipping door-to-door means that the shipping company will pick up your vehicle at a predefined location and deliver it as close to the agreed destination as possible. Despite its name, "door-to-door" doesn't necessarily mean that the company will leave your vehicle just in your yard or in front of your house. As a rule, the carrier will agree with you in advance on some convenient location not far from your house, that can be some parking lot or large street. You should understand that sometimes it's difficult for a large trailer to turn around in narrow streets.
Advantages of door-to-door car shipping
The main advantage of door-to-door car shipping service is that it's the most convenient option. In comparison with terminal-to-terminal shipping you won't have to travel to the nearest terminal to leave your car there for delivery or to pick it up after. So this will save your fuel and time.
Disadvantages of car shipping door-to-door
It's easy to guess that any door-to-door car shipping company will need more time to deliver the vehicle to your preferred destination. Moreover, it will take more fuel and other resources to travel to the agreed destination. Therefore, the company will charge you more than in case of terminal-to-terminal delivery.
Another point to take into consideration is that not all areas are accessible for the carrier trailer. As it has already been mentioned, the door-to-door car shipping company won't be able to deliver your vehicle to narrow streets.
As you can see, door-to-door car shipping service is the most time-efficient and convenient. But on the other hand it's less cost-efficient and there may occur some issues with the preferred locations. So we advise you to weigh all the pros and cons and choose the most optimal and acceptable option for your case.