Best way of trucking on ice roads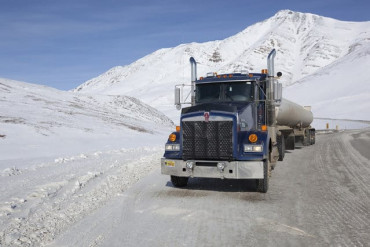 The U.S. is a huge country and having such a great territory implies a variety of natural conditions throughout the different states. Deserts and heat are more representative for Texas, Nevada and Arizona. If we are speaking about the coldest and most snowy states of the U.S., most would mention North Dakota, Colorado, Man, Minnesota and there is no doubt that first place belongs to Alaska. Exactly in these 5 states ice road trucking is one of the most common ways to deal with harsh weather conditions. Additionally, this group includes ice truckers having their routes to or through Canada.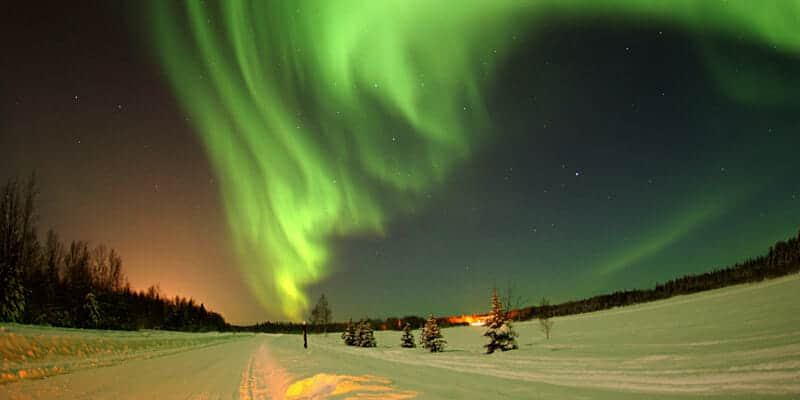 Specific features of driving
Before deepening into details, let's consider "What is ice road truckers?". It's brave, experienced and reliable drivers with fully equipped and modern trucks ready to do their job in the most severe and dangerous conditions. Basically, it's trucking on ice, not on the road in common sense. Even if it sounds impossible, in some cases it's unavoidable.
First of all, ice road trucker jobs have seasonal character. Even in the harshest districts the winter season takes no longer than a couple of months. During this period the roads require additional enforcement, but even a numerous maintenance crews are not able to make these routes fully safe and comfortable.
Moreover, on the way an ice roads trucker can face and has to pass frozen lakes and marshes. This is one of the most dangerous parts of the route requiring special attention and accuracy from the driver and high technical capacity of the ice road truck itself. Thus, special attention is paid to the wheel's protection and the weight of the truck with and without cargo.
Considering all the above it's not surprising that those who are interested in ice road truckers jobs have to explore a variety of emergency protocols to be ready to handle with unexpected occasions on the way. For example, the cases of the truck going through the ice are very rare, but every truck driver must be ready for this emergency case and react appropriately.
Also, an ice truck road can go through lifeless regions where there is no possibility to find any help and even get a mobile connection in case of truck breakdown. So, such drivers must have great technical knowledge and skills to be able to cope with any trouble that occurs. In most cases it's required to get a widened first aid kit.
Why people choose this job
Ice truckers are specific professionals on the road. Considering all the difficulties they face it is quite obvious that employers are paying much higher salary for this risk. On average, daily payment can be up to 450 USD, which is definitely much higher than standard truck drivers. Some of the routes can take a few days length which make these routes of bigger attraction. Additionally, the demand for ice trucking drivers is extremely high as they are the only ones who can deliver supplies and products to remote and hard to reach destinations.
There are two main requirements for those who are truly interested in ice roads trucking:
Firstly, a person has to fit in a professional way. Meaning enough experience, great driving skills and personal characteristics. In regards to the last requirement, some drivers who decided to try themselves in a new role could not cope with all the pressure this job has. That's the main reason of an almost 70% drivers' turnover;
Secondly, despite the attractiveness of bigger money, a candidate must understand all the risks and regulations of this job. Meaning not only sign appropriate documents, but accept it consciously.
This job may be a bit difficult for those who have never drove a car on a snowbound or slippery road. That's why among the drivers overwhelming majority are those who are raised in Montana, Colorado, Alaska and other "winter" states.
If you want to know more about this specific sphere of trucking there is quite detailed and plausible TV show called "Ice Road Truckers" disclosing ordinary days and obstacles such drivers face. This Canadian TV series are also pretty useful for the drivers themselves, even if they are not applying for ice road trucking. There are some unexpected occasions when everybody can face such a harsh road condition and needs to be ready to deal with it in a most safe way.