Auto transport by train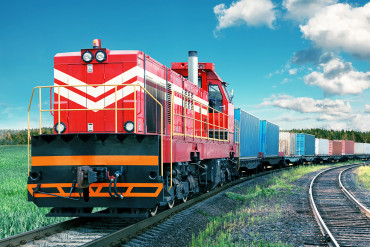 If you are looking for an opportunity to transport your car from one spot to another, in some cases an auto train transport is a very good idea. This transportation option is slowly getting replaced by more flexible auto transportation by truck, but regardless of some restrictions and limitations, you still can benefit from this option.
Why the auto transport train?
This method of the car's delivery has a pretty long story. Moreover, some decades ago it was the most common and practically rational way to transport vehicles and other equipment, especially considering a developed railroad. Today, when facing the necessity of the cars' transportation many owners prefer to choose truck delivery because it's much easier to find an appropriate carrier across the country. But you still can take into consideration all the benefits of the transport auto by train. Here are some of them:
Price. You will definitely save at least a couple of hundreds of dollars when choosing an auto train car transport. Normally, the price you will pay is around 200-300 dollars but of course depends on the particular route and distance. Like with a traditional auto transport shipping, you can get an approximate quote of the auto transport by train online as soon as you find a rail company which will be ready to provide you with this service;
Speed. There is no doubt that the speed the train has is much faster than that of a truck. Therefore, you can expect your car to be delivered within 1-2 days while with the truck transportation it can take up to 10-14 days (if we are talking about the interstate transportation service). When we are talking about the car, in the overwhelming majority of cases the owners prefer to get it delivered as soon as possible as in the modern world driving a car is a very common and regular thing. Especially for those who are living in the suburb areas and have to drive the car to arrive at work. Of course, even within a typical auto transport delivery by truck you still have an option of the expedited service, but this will add extra hundreds of dollars to the original quote;
Personal belongings. Every rail company has different rules and policies, but in regards to the train auto transport there are much more chances to get the opportunity to fill the car you need to be delivered with personal belongings. This is extremely important for those who are relocating and can save a lot of money in comparison with ordering an additional moving service from the professional carriers. You need to check this possibility with the particular rail company, but in case you are choosing a separate container for your car's transportation, you will definitely enjoy this option;
Personalized approach. Depending on your particular needs and the value of the car to be transported, you can choose an open or enclosed transport auto train. This option is pretty similar to the one of the truck transportations: open delivery means that your vehicle will be placed onto the open-framed platform which is a cheaper option, but you need to be ready to get your car covered by dust upon arrival. If we are talking about used cars of not too high value, it is still a very common and practical option. On the other hand, you can also choose an enclosed delivery (both in the shared or separate containers) where the car will be covered from all the fourth sides and, therefore, fully protected. This is a highly recommended option in case of the expensive cars (like sports and classic ones) and if you are applying for a long-distance delivery across the whole country. In this case higher prices will definitely be worth it.

Special attention to the disadvantages
First of all, it can be pretty difficult to find an appropriate train auto transport company in the United States as nowadays most of them are rarely dealing with individuals. If you have seen some trains filled by numerous vehicles, most probably it was some governmental or commercial train. One of the most common companies for the individual car's transportation by train are Amtrak, Burlington Northern Santa Fe, CSX, Union Pacific and some others. But in case they will have a free space, you can get a really good deal.
Another point is in most cases you will be required to travel together with your car. The issue is normally you can order a car's delivery only if you are buying a passenger's ticket for the same train. It can be not very inconvenient for those who are not going to the same destination (for example, if you are sending your car to relatives to another state). On the other hand, in case of relocation this option is even more convenient as the price for this ticket is significantly lower than for the plane.
Logistics is one more point that can cause additional inconvenience. Considering the passenger's ticket, it makes sense to drive your car to and from the railway station by yourself. But you need to make sure you will be there in time as obviously a huge and massive train will not be waiting for you as it has a pretty strict schedule. Therefore, such a trip can become pretty stressful, especially in case of some traffic on the way.
There is no perfect way of the car's transportation, and the train option is not an exception. On the other hand, in many cases this method of delivery can be very helpful. Especially in case of the limited budget. Even with the passenger's ticket, even if you choose the most expensive seat with all the comfort on the way, in the overwhelming majority of cases it still will cost you less than applying for the auto transport service by truck in the United States.