Best way to transport your vehicle
When you're looking for the best way to transport your vehicle, you'll probably come across a number of options that can enhance the auto shipping process. Here are several auto shipping services you can choose depending on the company, budget, and your own car. For example, you can select an open auto trailer. This is the most common car transport service for shipping your vehicle. However, your car will be exposed to the elements and bad weather. But if you want to protect your precious car from damage, you should choose an enclosed auto transport. It means that your automobile will be transported in an enclosed car carrier that prevents any damage. When it comes to delivery, you can select the door-to-door method of shipment. Your car will be delivered as close to your new home as possible. Terminal-to-terminal method of shipment means that your automobile will be picked up and delivered at the designated location along with other auto-shipments.
Tell about your scheduling needs
Most car shipping companies require a certain window of time for scheduling a pick up and delivery when transporting a vehicle. Often it takes at least five or seven days because trucking is not like the airlines. You should know that the trucks run different routes every day. And there are such factors as weather, traffic, and clients' schedules. If the shipping of your vehicle needs to coincide with a particular timed event such as a birthday, show you need to emphasize this to the auto shipping company and your truck driver to ensure they can meet those dates. But don't forget that strict scheduling may increase the price of transporting your vehicle. There's also some factors that impact auto shipping bids.
Comparing bids from different car shippers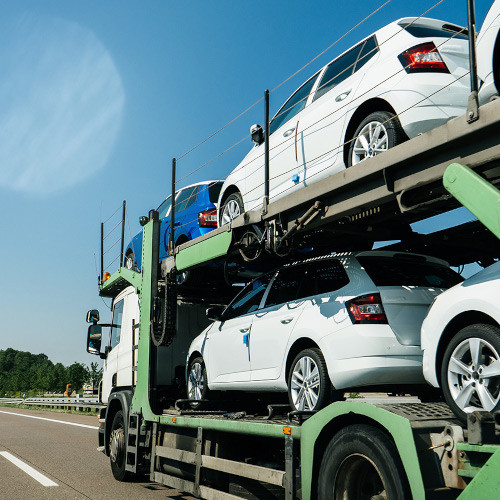 There are several things you should know about the bid on auto shipping before deciding to accept one. First of all, you can contact a couple companies to see what kind of pricing and service they offer. You'll find that the price may vary slightly between companies and so too will their level of service. If you don't get a good feel from a company by speaking with them on the phone and requesting a cost estimate, that's a good indication they may not be a good fit for you.
What you want to see from an experienced car shipper is that they are straightforward in their business dealis. The company also should be transparent about their bid for auto shipping, and honest about the services they provide. Of course, it's not always easy to glean all of this from a simple phone call or website, which is why it can pay to contact a prospective company a couple times. This way, you'll find out how good they are getting back to their clients, what sort of response time, and the level of customer service they offer in comparison to other car shipping companies in the industry.
What other factors impact the price of auto shipping?
Before you reach out for a quote, it's good to know how the auto shipping industry bidding, and what factors influence the shipping prices of the vehicle. And the first factor is, of course, distance. Cross-country shipments have better prices per mile than shorter-distance shipments. And they cost more overall. Transport type is another factor that can impact auto shipping bid. Enclosed car carriers are more expensive than open car carriers. But it may be worth it for luxury and vintage vehicles. Door-to-door service is also more costly than the terminal-to-terminal method of shipment since the service is personalized. The season also influences the auto shipping prices. Demand is higher in January and summer months, making auto shipping services more expensive. By the way, when you use a marketplace-style service, higher competition between shipping bids auto means lower auto shipping costs. if your automobile is inoperable, it may also take more effort and resources to move. Therefore, it will make the car more expensive to transport. Size of a car is what can also influence the auto shipping bid. Larger vehicles can cost more to ship than a standard coupe. And the last factor is hidden fees. Service fees, insurance prices, and car carrier price increases may also increase your final auto shipping rates.
Prepare your vehicle before shipping
Once you have picked a car shipping company and you feel comfortable with it, it is time to prepare your vehicle  for shipping. Auto carriers typically charge a non-run fee if the car cannot be driven on and off the trailer. Make sure there is gas in the tank. In addition, your battery should also be fully charged. Also, check the antifreeze level to be sure that it is adequate for the climates the automobile will endure during transport to avoid a cracked engine block or other problems. It is also recommended to remove your personal items from your vehicle because the car shipping company is not responsible for them. By the way, don't forget to remove your EZ Pass. It is possible for the transponder to be read even inside of an enclosed trailer.
Kurtka
provide full-stack web deliverables to manage this marketing research.