The most common logistics services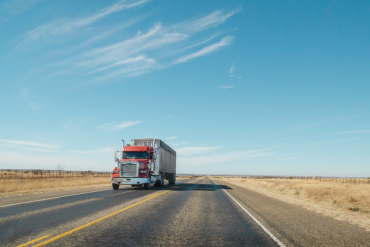 A lot of modern organizations and even individuals are interested in a variety of the services in logistics to make it possible and easier to arrange a delivery of different products and services. To get a better understanding of all the options you have, you need to know basic information in regards to this specific sphere.
Providers
Nowadays there are two common providers of the logistic services:
Freight brokers act as an intermediary between clients and carriers while having a great network of reliable carriers. It makes it possible to find an appropriate transportation company across the country depending on the special requirements and requests of the shippers;
Third-party Logistics Companies, or 3PL. In most cases they own some storages or fleets and provide the clients with the full package of the services. It is indeed very convenient that is why help to create a long-lasting relationships and contracts with shippers. Meanwhile, there are also possibilities for ordering some single service in a logistic sphere such as warehousing or transportation.
Types of services
There is a great row of the logistic services that an overwhelming majority of the companies provide.
Transportation. Being a part of the process it's not only a delivery of the goods from point A to point B. Here a lot of details are considered so the shipping process will occur as smoothly as possible.
Storage. Normally it's quite difficult and sometimes even impossible to arrange an unstoppable process of delivering the products from the factory itself to the customers. In most cases they have to be stored before being shipped. While looking for an appropriate place for the warehouse, logistics companies make it in the most convenient way for the client's way so they will not need to worry.
Packaging. This service is both popular among companies and individuals, especially if they are applying for the logistics service in case of moving. Using this option, you may be sure that everything will go in the most efficient way as the service's provider will have various equipment and trained personnel.
Security. This can be considered as a separate service but basically it is a part of each one from above. Professional freight brokers and 3PLs invest a lot of money to make sure they can provide the highest level of the security for the clients. In a perspective this is basically the most important part of the service and significantly affects the reputation of the provider.
There are some more additional features and requirements for a good logistics company. For example, it must regularly check new technologies and try to improve the quality of the services provided by implementing the most appropriate innovations. It can be a new security system or a modern tracking software. That is how the company can compete and to be distinguished among a great variety of others.

Another thing to be taken into consideration is flexibility. Some clients may request an urgent delivery or significantly change the route at the last moment. The company must have enough resources to be able to deal with such changes and react accordingly. Only doing so it will not lose its clients and its face.
When choosing a logistics company whichever purpose you have it's important to keep in mind the following requirements:Price. It's always better to check a couple of the companies to make sure you are making a really good and fair deal. Also, you need to make sure and discuss with the representative if there are any types of so-called hidden cost and to clearly confirm the final price to avoid any problems;
Expertise. It's mostly not about the experience but about the specialization of the logistics company. If you are interested in some specific service you definitely need to find a company which is an expert in this particular sphere;
Reliability. You can always check background and reviews from the previous clients as well as the rating overall. You need to find a broker or 3PL you may fully trust your goods and money to.
It's always great to create a long-term relationship with the logistics company you are satisfied with. This can become a mutually beneficial contract on the better conditions for both sides.