Trucking pressures Congress to suspend two truck taxes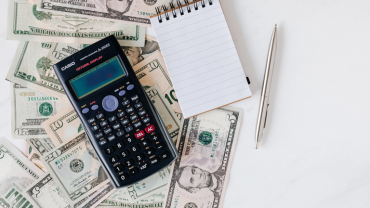 Trucking industry lobbyists are pushing legislators to temporarily halt the federal excise tax on new truck purchases and the annual Heavy Vehicle Use Tax levied against most Class 8 vehicles in the U.S. They say a suspension would help boost the economy.
Two long-standing truck taxes are in the industry's cross-hairs for suspensions that would provide temporary relief to independent drivers and carriers during the COVID-19 recession that has put extra strain on the trucking industry.
The Owner-Operator Independent Drivers Association (OOIDA) wants Congress to suspend the Heavy Vehicle Use Tax (HVUT), which could save heavy-duty vehicle owners more than $500 per truck. Other industry groups, such as the American Trucking Associations (ATA) is getting traction on its push to suspend the more than 100-year-old federal excise tax on new trucks and trailers.
Truck purchasing is down 70% during the coronavirus pandemic, according to ATA Chairman Randy Guillot, who recently told the House Transportation and Infrastructure Committee that could rebound if Congress did one thing: Suspend the federal excise tax (FET) on new trucks and trailers.
In late July, Rep. Chris Pappas (D-N.H.) sent a letter to the Democratic leaders of the U.S. House of Representatives calling for the suspension of the 12% FET on heavy-duty trucks and trailers to be included in the next coronavirus stimulus bill. Pappas wants the tax — which can add $20,000 to a new truck's cost — off the books through 2021.
The American Truck Dealers (ATD) created the Modernize the Truck Fleet Coalition to oppose the FET, which is the highest federal excise tax by percentage in the U.S. The coalition, which includes 196 industry groups and the UAW, encouraged House Democrats to sign the Pappas letter urging the FET suspension. The coalition and other industry groups continue to note that the FET, along with depressing heavy-duty truck and trailer sales, is a roadblock for carriers updating their fleets, keeping cleaner, safer and more fuel-efficient trucks from replacing older vehicles on the highways.
This is backed up by an ATA survey of its members that showed 60% of fleets were more likely or very likely to purchase new trucks and trailers if the FET was suspended this year. Right now, more than half of Class 8 trucks on the road are more than 10 years old, according to the ATA. "We'd like to get back to purchasing equipment again, and certainly the suspension of the FET would be a good way to incentivize the trucking industry to buy new and better equipment and get our manufacturers back to work again," Guillot told Congress in June.
Pappas' July letter — signed by 55 House Democrats — was sent to Speaker Nancy Pelosi and House Democratic leaders, urging them to include an FET suspension in the next COVID relief bill, which both parties are negotiating in Washington.
The Senate Republicans' latest coronavirus package, unveiled in late July, did not include an FET suspension in the $1 trillion economic stimulus bill that extended unemployment benefits, liability reform and small business relief.
In his letter, Pappas underscored the pandemic's impact on the trucking industry and called for suspension of the FET until 2022. "Suspension of the 12% FET on new heavy-duty trucks and trailers during this critical time could help fleets purchase new trucks and trailers, support U.S. truck and trailer manufacturing, supplier, and dealership jobs, and advance our goals of improving highway safety and reducing emissions," Pappas wrote.
Steve Bassett, ATD chairman and dealer principal of General Truck Sales in Muncie, Ind., called a potential FET suspension "the right medicine for America's trucking industry during this pandemic." He also noted that the Class 8 truck and trailer manufacturing industry supports 1.3 million U.S. jobs — and nearly 8 million Americans work in trucking-related jobs. He later urged truck dealers to contact their U.S. Senators and urged them to include the FET suspension in the next COVID-19 relief bill.
Heavy Vehicle Use Tax
Along with pushing for FET's temporary end, the Owner-Operator Independent Drivers Association (OOIDA) has its sights on the Heavy Vehicle Use Tax (HVUT). The group, representing more than 160,000 owner-operators, said Congress could provide immediate economic relief to small-business truckers by suspending the annual $550 fee levied on each commercial truck.
"Truckers are still on the front lines, filling store shelves and supplying hospitals," said Todd Spencer, president of OOIDA. "Suspending the HVUT is a way that Congress could easily offer fast, direct relief to all motor carriers. And believe me, they need it, much more than just a 'thank you.'"
On July 30, OOIDA sent a letter to both House and Senate leadership sharing worries about how the COVID-19 recession has reduced freight rates and created considerable uncertainty for commercial drivers.
The annual HVUT costs between $100 and $550 per truck, depending on its weight. OOIDA noted that while suspending the FET would benefit owner-operators and carriers looking to purchase new trucks, an end to the HVUT would have a more immediate benefit to more owners and carriers.
"Congress and the American public have heaped praised on truckers for their work on the front lines of this crisis," Spencer added. "This action would provide tangible, meaningful help to carriers of all sizes, not just those large enough to have the resources to afford new equipment in the midst of a historic economic downturn."
Congress created the HVUT in 1982 as a way of charging heavy-duty vehicles for the road damage caused by trucks. The FET, however, has been on the books for more than 100 years. It was first imposed in 1917, during World War I, to help fund the military. It was a 3% tax back then and has grown to 12% today, which can add about $22,000 to a new Class 8 vehicle price.