What a Tesla truck price includes ?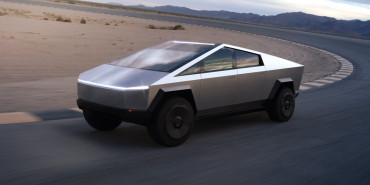 A Tesla truck can be described as a unique driving tool which can assist you not only to deliver thousands of pounds of cargo at any part of the country but also to deal with any unexpected situations on the road. Hopefully, in the very near future most companies could afford to buy this quite an expensive trucking vehicle. From our side we can just briefly explain why Tesla trucks cost so much.
The main components
Elon Musk, the founder and the head of Tesla, made it worldwide famous for its electro cars. While fuel consumption is still considered as the cheapest alternative, everybody knows already that fuel is a nonrenewable resource and in the near future we need to find a replacement. That's how electric motors were invented. And until they are not in such a massive production, it takes a significant part of Tesla truck costs.
Additionally, the company's vehicles themselves reflect all the latest achievements in modern technologies. A Flat touchscreen instead of a traditional control panel and square-shaped steering wheel are just the most obvious signs of the Tesla trucks' interior concept. Almost everything is automated inside the truck, making all the process of driving safer and more reliable.
Moreover, considering that after long sitting at the wheel there is always a human factor of making mistakes, any model of this brand is equipped with a self-driving Autopilot feature. Of course, not everybody is ready to use it in practice, but this tendency will definitely be changed.
Besides an original Tesla truck interior, its exterior is also quite a recognizable one. Regardless which particular car or truck we are talking about, everything that is made under this brand always looks stylish and attractive, with elongated shape providing highest speed and acceleration possible. By the way, the high-speed level is always under a strict control of the producers. What concerns the colors and decorations, Tesla brand tries to push it to the minimum which helps to keep the costs as low as possible.
Variation
When talking about a Tesla truck revealed recently, we can mention the so-called Cybertruck. It's not that massive as ordinary trucking vehicles, but among the biggest benefits can provide you with 6 pax seats, high towing capacity and acceleration speed. This truck can become popular and in demand not only for driving companies all over the country, but also among individuals replacing traditional pickups.
Another Tesla truck reveal refers to a much more massive vehicle which should appear on the market in 2021, but still needs to go through some checks and tests. A Tesla Semi truck can easily replace any modern truck, reaching 100 mph in just 5 seconds with a trailer. When loaded with 36 tons the time is raising up to 20 seconds which is still an impressive result. What concerns a distance this truck can cover with no recharge: according to the recent testing, it may reach the mark of 800 kilometers.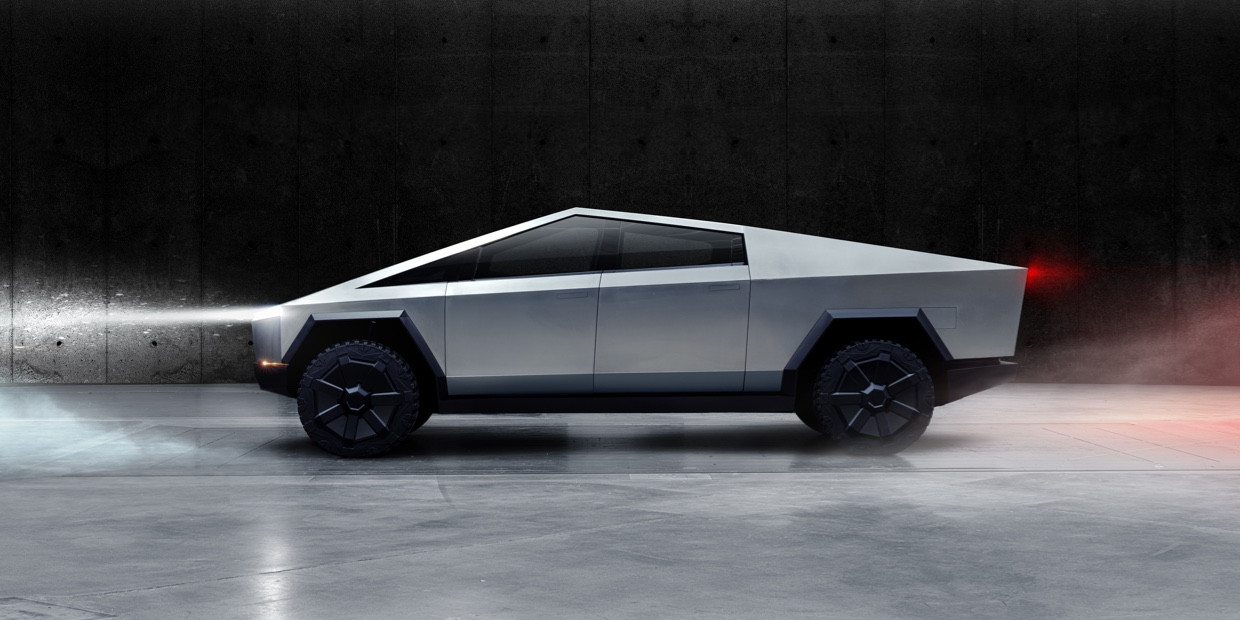 Meanwhile, the process of charging an electric truck should not be considered as a long and difficult procedure. Normally in half an hour you will be able to charge a vehicle up to 80 % which will allow you immediately continue your trip. Latest models show better results as Tesla never stops in researches and improvements.
What concerns Tesla trucks price, single-motor Cybertruck starts at 39.900 USD when a twice more powerful three-motor model can be bought for 69.900 USD. Additionally, as was mentioned before, any buyer can equip the truck with a Full Self-Driving feature, which will add 10.000 USD to the basic one.
Talking about the price of a Tesla Semi truck and considering its mostly commercial usage, it starts from 150.000 USD for the basic version with 300 miles with no recharge range.
It should be underlined that these prices are shown for American market and can slightly vary in other countries. Moreover, as it commonly happens, in the next few years prices can go down and the characteristics of trucks can improve.
Tesla nowadays is a synonym for the future. And each driving company should already start to think and plan how new kinds of trucks can be implemented into the trucking industry and how to make it the most efficient and smooth way.