Transport car by ship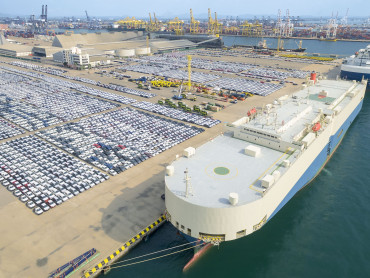 Modern world is full of opportunities, and there is almost nothing impossible. If you faced the necessity to move your personal car or basically any other vehicle to another country or even part of the world, you can do it.
From the first sight, the whole procedure can look pretty difficult and even scary, especially if you have never dealt with an auto transport company before. But in fact, almost all the responsibilities will lay on the carrier you choose. So, the right choice is one of the most important points in this case.
Shipping car transport companies
As soon as you will start to look for a particular car transporter with ships, you will definitely be surprised with a great variety of offers. Hundreds and even thousands of companies are promoting their services across the country and are ready to make a deal. But here you need to be careful – it's always highly recommended to choose a ship car transporter with a big experience and quite a broad network of the carriers. Probably, the price of the shipping in this case will be slightly higher than of the younger competitors, but at least you will be sure that the whole delivery process will go smoothly. In comparison with other transportation spheres (even across-the-country car's delivery, ships that transport cars have much stricter and more difficult requirements, especially in regards to the documentation. And if you are not willing to deal with it on your own, you should choose a reliable and trustworthy carrier, with good reputation and positive reviews from various customers.
Considering the United States, there are quite a lot of such international transportation companies. AmeriFreight is a good example as many car's owners are dealing with it even for interstate transportation. The cost here is slightly lower than of competitors but you can be sure there will not be any unfair deals.
Among other popular companies that can transport your car by ship are A-1 Auto Transport, American Auto Shipping, Ship a Car Direct, Montway Auto Transport, eShip, C.A.R. Transport, Executive Auto Shippers, State Away Transport and many others.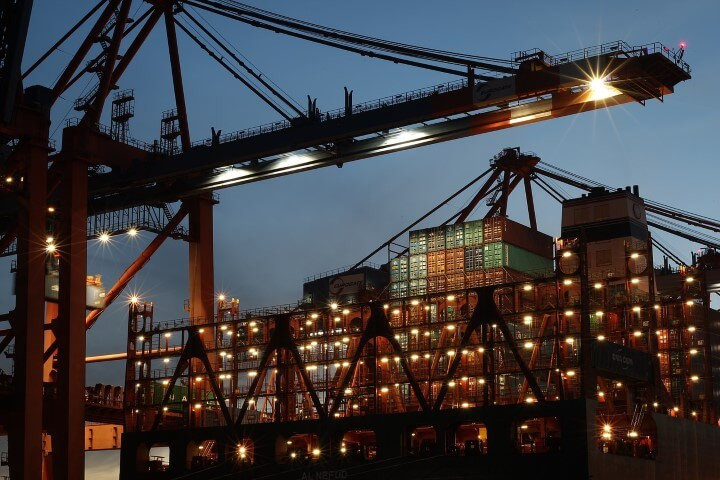 Cost
In comparison with interstate delivery, car transport with ships doesn't have too many alternatives. You cannot do it via truck or train, and the only possible option here is an air freight delivery which will definitely be much more expensive (but a perfect variant for the quick transportation of sports and classic cars).
Of course, there are some exceptions even for international car's transportation. For example, if you consider Canada as a final destination, even though it's still another country, you can easily use a truck delivery, both in an open or enclosed way.
There are two main factors that can affect the price within one company while within the industry you can meet very different quotes.
Time. In any case, you should not expect that a car transporter ship will arrive at the final destination within a couple of days, even if you pay for expedited delivery or will be in the highest priority for the carrier. To avoid any frustration, it's recommended to plan to wait for a month (in some remote locations even longer, especially if you require the delivery far away from the port's original location).
Method. The cheapest method is a so-called RoRo (staying for Roll-on/Roll-off) when your car (which has to be running) just to be driven onto the deck on the ship. It's cheap, but your car will not be too protected from environmental influence as well as some vandalism. Much better is to use a shared container, and if you can afford to wait for longer, it still can become a pretty affordable option. Finally, if you wish to have a maximum level of security for your vehicle, you can require your own, separate container which can be added to any ship that transports cars. Here you can expect to get your car delivered sooner, but the cost of this method will be the highest. To make it less, you can use one interesting tip and to arrange the whole car transport ship process only from one port to another without a door-to-door service. Obviously, in this case it will be your responsibility to make sure the car will be delivered to and picked up from appropriate ports in time but it will definitely be worth it.
There are also some additional, not so obvious but still essential factors. Thus, the season when you are applying for the overseas delivery, can change the final quote on 200-300 dollars. You should better check this nuance with the carrier itself as different routes may have different high and low seasons.
The distance can also be considered as a very easy factor – the longer the trip, the highest the price. But it's not that easy as with longer miles the quote per mile is becoming lower.
Advance reservation can also help you to get some essential discounts. For the carrier it is much more convenient to schedule the deliveries in advance, so the transportation company itself will be interested in attracting the early birds among the potential clients. It's recommended for you to book a space for the car as soon as you know about the particular need of the car's transportation to another country.
One additional and very specific only for the overseas shipping expense is taxes. It's always better to check all these details before signing the contract as the taxes can suddenly raise your final price up to 10 and even 20 percent, depending on the particular destination.
All the necessary documents also should be prepared in advance. Despite the fact that most official papers will be arranged by the shipping company, you still will need to provide them with the original vehicle title and Certificate of origin as well as the bill of lading. If the car is registered on the spouse or some relatives, you will also need to provide appropriate evidence.
Finally, insurance can become a very big problem if not prepared accordingly. It's recommended to check with the transportation company if their insurance covers all the trip or only part of it (for example, it can be valid only in the United States and you will need to arrange an additional one).