Average salary for truck drivers across USA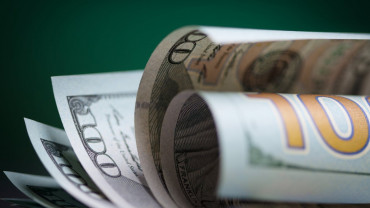 Fair and adequate salary is one of the most important parts of the economy and of the overall people satisfaction. And considering the importance and popularity of truck drivers as personnel, both the employer and the employee should understand the real value of this job.
Many people are willing to start their career in the transportation industry because they believe it's a great opportunity to earn a great sum of money, but it's not that easy. Experience, truck's characteristics, size of the company and the duration of the trips are just a few examples of the factors that directly affect the sum you will get at the end. Here we will take into consideration an average salary for truck drivers in the USA.
How to count
Basically, it's not so easy to get accurate data in regards to the average truck driving salary as there are a great number of those who are working not full time but these employees ideally also should be considered in the calculations. Regardless of the official data of the truck driving average salary around 44,000 USD, more detailed calculations provide the results between 28,000 USD up to 65,000 USD. Of course, in this case we are talking about the annual earnings.
There are more than 3,5 million truck drivers in the country nowadays, and of course in every particular case we will see different annual numbers. If we go into more details, we can see that in case of long-distance trips the potential price per mile is 0,60 USD. And in some cases, the annual average salary for a truck driver is calculated according to the mileage he covered and not the hours he spent on the road. It can be considered as a most efficient and accurate way to get a fair salary in comparison with a more traditional hourly basis. But if you wish to know a typical hourly average salary of the truck drivers, it's about 40 USD.
If we divide all the truck drivers into sections in regards to the type of the vehicle they are dealing with, we can see that the average salary a truck driver has fully depends on the size of the truck itself. It's caused by the additional difficulties in driving a massive and oversized transport. Thus, the highest level of the average salary for a truck driver belongs to those who are working on the tank trucks.
Better place to work
It's interesting but the location the employee works in has also a significant effect on the average salary of a truck driver. Of course, first of all the salary rate is determined by the transportation company, but there is no full freedom. Too low in comparison with competitors' level of the salary will lead to a great number of resignations and therefore will cause more losses than profits.
So, the location indeed has a great effect, and in some states you can expect to have more money for doing the same job as in others. That is why there is a more and more growing tendency of the interstate moving of the truckers and their families as even the cost of this moving is nothing in comparison with the new opportunities the employer provides.
Among the most attractive in this regard states we can mention, first of all, Nevada, Mississippi, Kentucky, Utah, South Carolina, Arizona, New Mexico, Indiana, Idaho and Montana. So, if you are truly interested in getting 15-20 percent more money than in other states, you should seriously consider the possibility of the relocation. Especially, if you are living in such states as Washington D.C., Connecticut, Virginia, New Jersey, New Hampshire, where the average salary for truck drivers is 15-25 percent lower than you deserve.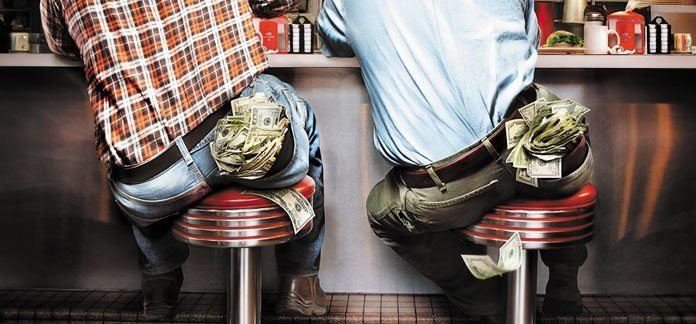 How to raise the earnings
Of course, everybody wants to get as a high salary as possible, and many truck drivers are dreaming about having 100,000 USD annually. Frankly speaking, it is possible, and does not always mean dozens of years of experience.
For example, you can get a special license for dealing with hazardous materials – of course, there are much more risks but the salary rate will also increase drastically. Ice road truckers are one more example of the chance to get more money, even despite the fact that this job is seasonal – you still will get more money than for the whole 12-months period working as a standard truck driver. Plus, you will have a lot of free time for your family and some other business you are willing to have.
If you are unsatisfied with your current earnings, you should not be afraid of changes. If your employer is not willing to appreciate your work accordingly, you can always leave and find a better solution. Nowadays up to 90 percent of all the goods and products are delivered across the country and through its borders by trucks, so the truck driving jobs are in high demand. Beside the salary, you can also expect some valuable bonuses as coupons for the meals on the way, great and friendly work atmosphere, potential for career growth, stipendiary refresher courses and many others.