When and how you can hire a long-distance driver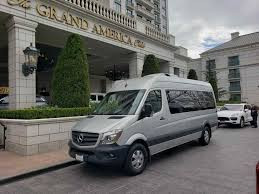 The necessity to hire a driver for a long distance can occur quite suddenly and will request finding a quick solution. Normally people don't think about it in advance and hardly have friends or relatives who already dealt with this case. Here you will get most necessary information you need.
Main reasons
There are a few main cases when people are looking for long distance drivers for hire:
Moving to a new house. Considering the size of the United States it's quite a common practice when a person is getting a job in another state. In this case there are a lot of details that appear and moving a car is one of them. Of course, it's always possible to do it by yourself. But not everybody is ready to spend so much time at the steering wheel, moreover there are a lot of personal belongings and furniture that need to be packed and delivered as well. It can be much more efficient and rational to hire a driver for long-distance trip who will take care about all the details on the road while you will be busy with other arrangements;
Service for senior people. Most of us used to think that after retiring we may fully enjoy our life with a lot of travelling. But it's not always easy to drive a car for long hours while travelling across the country and visiting amazing sightseeing spots. Taking a train or the bus in this case is also not so convenient as it significantly restricts the route. Personal driver can pick you up from your home and bring you to any place you need. This service is also very famous among people who have several houses and prefer to move to a warmer state for winter time. Here you can just request a one-way trip. Afterwards you can just apply for it one more time when it's time to come back;
From a luxury perspective. Sometimes there is a necessity to impress your coworkers or to visit an important event in another state. And it will not be so easy to look fresh and sound after long hours of driving. You can hire a long-distance driver together with a car who will play a role of your personal chauffeur and will help to create an impressive image. You can choose even limousine service which is not so cheap but definitely essential in some cases;
Finally, in case you can't physically drive your car for so long but need it at the final destination. It may be some great party after which you are not allowed to drive a car, or some health problems. Drivers for hire at a long distance are quite popular among families with small kids as they require additional care and attention which is difficult to provide while you are at the wheel. The same is about the pets. Sometimes it can be arranged to deliver a car together with pets only as in comparison with people they are not always able to travel by plane.
Looking for a long-distance driver for hire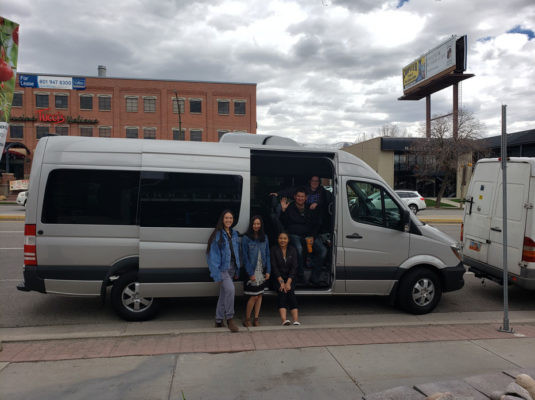 There are a lot of driving companies providing the service of the driver for hire at long distances. Some of them are even specialized in this sphere.
You need to check that the driver has enough experience for such a trip as it's significantly different from the driving within the city or the state.
The main feature affecting the final price is if you are providing your own car for a trip or requesting a driver with a car.
Depending on the real mileage you also need to consider that the driver cannot drive 24/7 and may need to make stops. According to the regulations he cannot be at the wheel for more than 12 hours. In most cases the client will need to pay extra for the driver's accommodation which always needs to be taken into consideration and may significantly raise the costs.
If you are interested in saving some money, it makes sense to make pre-arrangements, which means booking the service in advance. It's mutual benefits as the driving company may schedule the trips and routes in the most effective way.
Also, you will need to check the insurance policy. Despite the professionalism and experience of the long-distance drivers, some occasions and weather conditions are unpredictable, especially considering the huge mileage of the cross-country driving. You need to make sure there is enough coverage, especially in case of a valuable car. In some cases, you may be interested in additional insurance.
From the company perspective
For those companies which are interested in the driver jobs and hiring process, the first step is to confirm that a potential employee is enduring enough for this type of work. Big driving experience may be not enough as 12-hours driving is not for everybody. That is why many employers have a trial period for new employees to make sure they choose the correct person.
Such jobs' hiring process can become quite stressful for drivers but on the other side the salary for such positions is much higher than for ordinary chauffeurs. And the demand is always high, even now, during the Covid-19 pandemic, so such drivers will never be left without a job and money.