Crash fraud: Anatomy of a trucking industry crime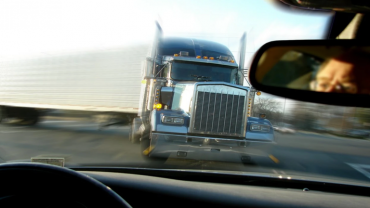 Five people in the New Orleans area were federally indicted on six counts of fraud for staging a phony crash with a truck. The incident is part of a larger trend.
In the case under review here, the U.S. Attorney claims that the five defendants conspired to intentionally collide with a tractor- trailer, then switched car drivers immediately after the incident because the crashing driver was better at smashing into trucks without getting injured. The original driver then told police he was a witness to the crash.
The group in the car strengthened their injury claims by visiting doctors who were in on the scheme, performing unnecessary treatments and writing make-believe reports. They also employed an attorney who filed claims he knew were untrue. In addition, those in the group also acted as witnesses to further bolster the case.
The "injured" people in the group asked for settlements of $1 million each but after more than a year settled for $7,500 each.
Further investigation by the FBI and local police showed that the alleged ringleader, once having served a seven-year prison sentence for manslaughter, was a plaintiff in five previous crash lawsuits in eight years. He settled with the motor carriers in each instance.
Although he was not involved in this crash case, attorney Doug Williams, a partner with Breazeale, Sachse & Wilson, represented Triple G Express and their insurer in a similar event that happened about a week later, also in New Orleans and involving some of the same people.
"My accident is going down the exact same path that one did," he said, referring to a similar method and some of the same players. "The indictment you're seeing is just the tip of the iceberg."
Williams added that it's even possible some insurance-related companies are in on such schemes.
"Third-party systems pay for all the medical treatment, so they're essentially buying an interest in the litigation. It's just awful."
He added: "The feds are tight-lipped, but I think you're going to be looking at them going after lawyers and probably trying to connect healthcare providers and third-party billing systems to this."
As to why the New Orleans area has seen so much of this kind of action, Williams noted: "New Orleans has a reputation as being a fairly liberal plaintiff-oriented area, and particularly the juries. When you get these sort of questionable claims in New Orleans… there's been a history of probably being reluctant to try those cases and tending to settle instead."
Other cities are seeing this, too, according to Mary Aftanas, director of operations, property, casualty and commercial, with the National Insurance Crime Bureau.
"We did a huge PSA (public service announcement) effort with the Nevada Trucking Association in Las Vegas because unfortunately, everybody was [abruptly stopping] right in front of those big rigs. Why? Because policy limits are higher [in Nevada]. However, the risk could lead to death."
Although there is no evidence that these rings are connected, they probably watch each other's techniques, she said.
She noted that the New Orleans scammers were smarter than their Las Vegas counterparts in that they hit the side of the truck instead of stopping in front.
"They're being smart and taking some of the risks out of stopping right in front of the truck and getting seriously hurt. I think they learned from each other. I don't want to say it isn't possible [that they're connected]. Everything is possible, but I don't think that's a trend we're seeing at this time."
Aftanas noted the groups do their homework and know which carriers are more willing to settle and which ones do not. They also learn which carriers carry higher insurance policies.
What's her advice to carriers?
"Do your due diligence and make sure all the facts are recorded correctly so you can make a good business decision [about settling or going to litigation]. Document the process, the driver, who the other driver was, how many occupants, and what type of vehicle hit them. In some cases, we'll have a four-door car that's small and only four people can fit, but yet when the claim comes in, there are eight people."
"I tell carriers to be willing to spend the money to really dig in," said Williams. "It used to be that we got cell phone records to see if people were on the phone at the time of the accident and that they might be distracted. Now, I'm getting cell phone records to see if there are calls to suspicious numbers that we're aware of."
Williams said one of the indications these crashes were phony is that phone records showed conversations among witnesses, attorneys and doctors before and after the incident.
"It used to be that you would look for social media to see if the person was active and enjoying life [from fraudulent injuries] when they were telling you they weren't. Now, I'm looking at social media because I want to see who their friends are. I want to see who they're talking with."
Williams added that while he was not always a fan of adding video cameras in trucks, he now believes it can be a useful investment to more accurately see what happened.
He also advised carriers to keep their guard up and to be willing to spend the money to investigate rather than look for a quick settlement, especially "if you have a case that fits the pattern: three or four people in the car, relatively minor sideswipe or pinch-type accident in a turn."