Don't Let Driver Training be the Weak Link in Safety Technology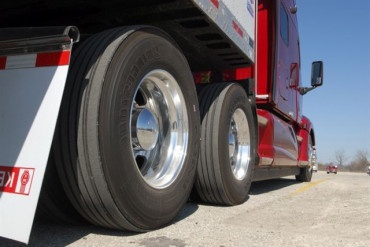 Collision mitigation and emergency braking systems on trucks could save lives, according to the National Transportation Safety Board and fleets that use them. But you can't just spec advanced safety technology on your truck and think you're done.
NTSB recently hosted a webinar urging fleets to adopt these safety systems, since over a decade of urging federal regulators to consider making them mandatory has not resulted in action.
But both the board and the two fleet safety representatives participating in the webinar said the systems are not perfect, and that proper training is vital to ensure fleets get the full benefit of the technology.
NTSB Wants FWC+AEB
A 2015 NTSB study concluded that forward collision warning combined with automatic emergency braking could have prevented 1,700 fatal collisions annually. The issue continues to appear on the board's "Most Wanted" list of recommendations year after year.
Implementation in commercial vehicles has been much slower than in passenger vehicles, said NTSB Board Member Earl Weener, who reported that 32% of new 2018 and 2019 passenger vehicles offer collision warning as standard, and another 63% as option. In 2016, he said, only 15% of new Class 8 tractors were equipped with collision mitigation, although that was double the 7% in 2013.
At the same time, however, the board noted that drivers need to understand what these systems do – and what they do not, Weener said.
"They help them drive more safely; they don't drive the vehicle," he said, noting that a recent AAA Foundation survey of passenger vehicle drivers found that 40% didn't understand the limitations of advanced driver assistance systems such as forward collision warning (FCW) and automatic emergency braking (AEB), or confused the technologies. For instance, 33% of owners of vehicles with AEB systems did not realize that the system relied on cameras or sensors that could be blocked by dirt, ice, or snow.
Ross Froat, American Trucking Associations' director or engineering and information technology, noted that these technologies are among the building blocks of advanced driver assistance systems. As of 2015, ATA's equipment policy supports automatic emergency braking for all new vehicles, from light-duty up to Class 8, but calls for a voluntary Department of Transportation program challenging vehicle makers to standardize this technology on new vehicles, as well as incentive-based programs to get fleets to expedite the adoption of advanced driver assistance systems.
In a 2018 survey, ATA's Technical Advisory Group, representing nearly 500,000 power units, found in 2013 that 17% were using collision avoidance/mitigation systems. In 2017, that was up to 42%, and in 2019, 62% expected to use them. Most of those collision avoidance systems were advanced cruise control and automatic emergency braking; a minority cited forward collision warning, lane departure warning, and BSD.
Froat noted there are new advanced safety systems becoming available all the time, including dynamic braking support, crash-imminent braking, lane-keeping assist, camera systems that replace exterior rear-view mirrors, and adaptive driving beams.
"Technology choices will depend on business operations," Froat said.
Enhancing Safety Culture
One fleet for whom business and operational issues meant these advanced technologies were a good fit was Sentinel Transportation LLC, a Delaware-based tanker fleet. Todd Porter, vice president of safety, environmental and regulatory issues for the carrier, shared the fleet's experience in the NTSB webinar.
"Part of what we've done is hazmat, so for us, safely delivering those products was mission-critical to the organizational culture, protecting our drivers as well as protecting the public," Porter said.
By the end of 2018, 88% of the fleet had at least some advanced safety technologies – forward collision warning, air disc brakes, video telematics, lane departure warning, roll stability, etc.
While safety was the main consideration, he said, the company discovered that between 2014 and 2016, as it adopted many of these technologies, its pre-year claim costs as a percentage of revenue dropped by 90% compared to the previous 10 years. Its DOT accident frequency per million miles also dropped by 14% over the same period.
Its 2019 vehicles are the first group it has ordered with full automatic emergency braking. "We think that's the next big opportunity in truck safety," Porter said. "We feel AEB has finally gotten to the point that it's proven well enough that we're confident it will produce the results that we're looking for."
Implementation considerations
However, Porter emphasized, you can't just spec this technology and think you're done.
"As I speak to groups about safety, I try to remind them from our learning as an organization that the technology's good, the technology works – however, there's things that need to happen in the background."
For one thing, he said, fleets and drivers need to understand what the technology can and can't do. "We need to properly implement that technology – policies, procedures, training. You don't just put the technology in and hope it works. These human beings need to understand how they need to work with technology to get the most benefit. If you're not going to use the technology properly, don't put it in. You'll create friction with the driver because they don't understand why it's not working."
Training is a must, he said. "We learned the hard way that if you don't train your employees, then you create stress and anxiety that doesn't need to be there. Make sure your drivers understand how the technology works, understand the benefits and limitations of the technology, and understand the impact on their driving behaviors. They should understand the benefits of the technology and what happens when it activates."
If the truck starts braking, he said, they should recognize that the safety technology is doing it for a reason, whether the driver immediately spots the reason for it or not. " If they're properly trained, they can appropriately react and avoid over-reacting to the technology."
Safety technology provides the most value, Porter said, when fleets treat it as a tool to help drive behavior change. "Technology enhances safety culture, it does not replace it."
It's hard to run return-on-investment calculations when making decisions to invest in such technology, Porter said. "You don't know what you don't know. It's hard to measure what incidents you avoided by having technology that's going to help eliminate those.
"It's about culture, it's about teaching employees about caring about the public. How do you measure the value of something that doesn't happen?" The good news, he said, is that the cost of these technologies is coming down.
What Keeps You Up at Night?
Perfect Transportation is a small private fleet, the transportation subsidiary of Perfect Pallets, with 30 tractors, based in Indianapolis. Since 2014, its entire fleet has been equipped with forward and inward-facing cameras, and it has a strict no-cell-phone policy – not even hands-free. At the same time, it equipped the new tractors coming into the fleet with active cruise control with forward-looking radar, and it's now adding emergency braking to its new tractors as well.