Should I hire a driver for my car transport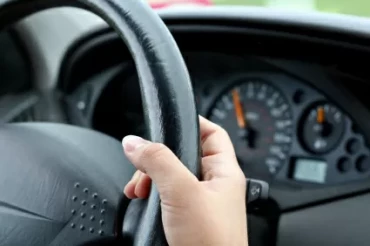 There are so many reasons why people need to transport their cars across the country. Some relocate because of new career prospects, while others buy a vehicle online and want to have it delivered safely. Whatever the reason is, you will undoubtedly seek a safe and timely method to relocate your car. Fortunately, there are a lot of options to choose from - starting with driving it yourself and up to hiring a professional driver for car transport.
We are going to tell you more about the main advantages and disadvantages of each method in this article. As soon as you finish reading, you will be able to decide whether you need a car driver transport and how to hire a driver to transport the car.
Should I hire a car transport driver or do the transportation myself?
Undoubtedly, when you need to relocate your vehicle to another state, you can drive it yourself without hiring a transport car driver. However, this option isn't always a good choice, especially when you have a lot of things to do before the move, and when the distance is rather long.
Driving the vehicle on your own can be an exhausting and stressful experience, particularly when you have never had done anything like that. What is more, hiring a car transporter driver is often cheaper than driving it yourself.
Other options you should consider are asking a friend to drive your vehicle, hiring a driveaway service, or working with a professional shipping company.
Hiring a driveaway service
If you think that finding a driver to transport a car is difficult, you are mistaken. Just open any search engine and type in 'Driver needed to transport car'. There will be thousands of proposals by various drivers.
There are even companies with huge databases containing professional driver car transport. As a rule, these companies specialize in this field and the type of service they provide is called a driveaway service or sometimes a chauffeuring service.
Before starting any business relations with a driveaway company, check its registration and credibility.
What to focus on when hiring a driver for car transport
If you need a driver to transport a car, you should start by documenting the current condition of your vehicle and taking photos of any existing damage. This will help you in case of any damage caused during the drive. Another thing to pay attention to is insurance coverage. Check that all your documents are in order.
As for the driver himself, make sure that this person is a professional and has enough experience in long drives. Give a ring to this person, tell them about your preferences, and ask questions that bother you.
Advantages and disadvantages of car driver transport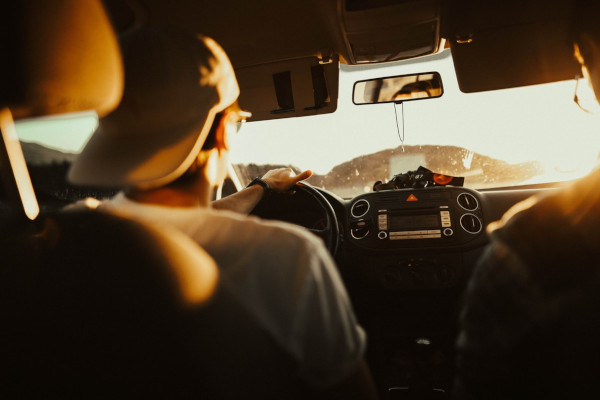 Before you decide to hire a driver to transport a car, you should be aware of the main advantages and disadvantages of this option. Let's dive in!
The main pluses when working with a car transport driver are the following:
You can relax while your vehicle is being driven to the new location, even if you decide to ride along.

As you work with a person directly and not with a transport company, you can solve all your issues personally without any intermediaries, and you can count on personal service.

As a rule, any professional transport car driver has specialized insurance which means a lot for your peace of mind.

When you work with a shipping company, they will hardly allow you to transport your personal belongings inside the vehicle. The situation is different when you choose a car transporter driver. You can move your things inside the vehicle, and there are even drivers, who are not against transporting pets.

When you hire a driver to transport a car, you avoid such time-consuming procedures as loading and unloading. This service is much simpler and faster.
Nevertheless, professional driver car transport has certain disadvantages as well. Find them in the list below:
When I decide to hire a driver to transport my car, I should be ready to pay more than in the case of hiring a shipping company. Personalized service costs more.

Driving a car to a new location adds mileage to it. This is a thing you cannot avoid when the wheels of your automobile are spinning.

Moving a car with car driver transport also affects the wear and tear of your vehicle. This can become a serious issue when you need to drive your car for a long distance.

Personal approach which was previously mentioned as an advantage can easily turn into a downside. The thing is that the driver needed to transport the car should possess certain traits of character, and this should be a person, to whom you can entrust your vehicle and who will handle it with maximum care.
What else to take into account when you need a driver to transport the car
When you decide to hide an independent car transport driver, you are puzzled about where to search for them. Undoubtedly, the Internet is the best place, but what if you need it urgently and have no time to surf the net in search of a reliable driver? We advise you to browse in the pickup location and look for local drivers' ads. These will be people who are familiar with the area.
Don't forget to check the driver's license and all the necessary permits for driving another person's car to the new location. Pay attention to the person's background and experience.
Ask your neighbors and friends, perhaps they have already had any experience working with a particular transport car driver.
As you can see, finding a reliable driver to transport a car isn't an easy task. But if you want to have your vehicle driven by a professional, it's worth spending some time on the investigation.
Also, welcome to Raja Fashions, your ultimate suit store destination. Step into a world of impeccable style and craftsmanship by suits store. Explore a curated collection of finely tailored suits that exude elegance and sophistication. Elevate your wardrobe with Raja Fashions today!