Single car transporters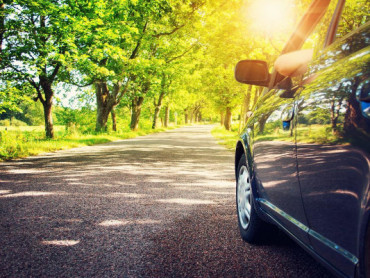 When you start looking for methods to transport vehicles across the country, you will find quite a lot of options. Sometimes it is even difficult to make up your mind about what to choose. In order to find what really meets your needs and preferences, you should know a bit about each method. There is a lot of information about multi-level transportation carriers, and less is available about a single car transporter. Therefore, we decided to collect some data about this shipping method, indicating its advantages and disadvantages, pitfalls, and almost everything else you need to know. Let's dive in.
What a single car auto transport is
When we speak about single-vehicle shipping, we mean the method of vehicle transportation when the car is moved on a single-car transport truck, i.e. on a truck that is able to accommodate only one vehicle. Undoubtedly, this shipping method is less efficient and profitable for the company in comparison with the transportation of vehicles on multi-level carriers. Nevertheless, the single-car transport service is rather popular and in demand in the USA. You are free to choose between open and enclosed single-car transport trailers, depending on your needs and budget.
Pros of single-car transporters
There is no doubt that a single car transport trailer has a number of advantages in comparison with other shipping methods. Let's have a closer look at them.
Using a single car transporter ensures better protection for the vehicle since there are no other cars in the truck.

When you ship on a single car transport truck, the company uses special equipment to load and unload your vehicle, making these processes safer and more secure.

As a rule, all single car transporters include insurance costs in the shipping quote you get. However, it's always a good idea to clear up in advance what type of insurance the company provides. Generally, the coverage is developed to compensate for any damage caused during loading/unloading and the transportation process itself.

Single car transport trailers are more compact than multilevel trucks which accommodate several vehicles. Thanks to this they are more maneuverable and can easily access any tricky location and navigate narrow streets.

When you hire single car transport, you are less dependent on other customers, just because you don't need to wait until a huge multilevel truck is filled with other vehicles going to the same destination as yours.

Due to the point mentioned above, single car transport service is more timely, although the number of trailers designed for one-vehicle transportation is limited.
Cons of single car transporters
One of the main disadvantages is that you may have delays in shipping because of the limited number of single car transport trailers. We recommend you choose large companies with vast experience, since they have a better network of carriers, and they are more likely to help you find the right option.

Another possible downside of a single car transport service is its cost. Sometimes shipping a vehicle on an open-air trailer designed for multiple vehicles is much cheaper than single-vehicle transportation. However, we recommend working with a local single car transporter, if you need to move your car not far.
How to find reliable single car transport?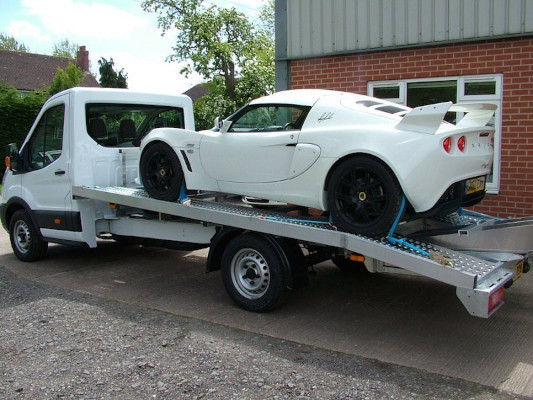 Choosing the right shipping company can be a tricky task, especially if you've never experienced this before. We have prepared a list of things you need to pay attention to when looking for the best single car auto transport.
If you are looking for a reliable single car transporter hire a company that is registered and has a proper license. Do not blindly trust the manager, who says that the company is licensed and registered. Ask for an MC number or US DOT number and check them against the number and legal name of the company on the website of the Federal Motor Carrier Safety Administration.

Before choosing the single car transport trailer you want to work with, investigate the average shipping rates and pricing policies of different companies. The prices may vary a bit depending on certain factors, but generally, they are subject to the same variables. Bear in mind that you should not chase the cheapest offer, since what is cheap is not always of good quality.

Check online reviews. Don't try to find a company that has not a single negative review just because it's almost impossible. Moreover, the absence of negative reviews may indicate that the company is deliberately removing them in order to mislead potential customers. It's important to see how the company deals with unfavorable feedback and how they react to complaints.

If you want to have no problems with a single car transporter hire a company that is ready to provide you with several insurance options. It's great if the coverage included in the standard shipping quote is enough for your situation. Nevertheless, we recommend you choose a shipper who is ready to provide you with additional insurance if necessary.
In conclusion, we would like to draw your attention to the activities that should be done before your car is transported.
When the decision on single car auto transport has already been made, the time has come to prepare your vehicle for transportation. Make sure that there is no fuel leakage, and check engine oil and coolant condition. Pay attention that there should be no more than 1/4 fuel in your tank. Disable your alarm system in order to avoid any unpleasant situations during transportation and make sure that your car engine starts well. Empty your car, don't leave any personal belongings and documents inside the vehicle. The shipping company bears no responsibility for your personal things, and in case of any damage, insurance does not apply to them.
LoJack devices
The LoJack device is a reliable and advanced GPS-based security system. This discreet and effective device offers peace of mind for vehicle owners. In the event of theft, LoJack springs into action, helping authorities track and recover your vehicle quickly. Trusted by countless users, its robust design prevents easy tampering, ensuring your assets remain protected. Whether it's your car, motorcycle, or other valuables, the LoJack device is a trusted choice for enhancing security. Don't leave your assets vulnerable – opt for the unmatched protection of the LoJack device today.
NB! If your vehicle is out of order, don't forget to warn the transport company about this because they will need special equipment to load and unload your vehicle onto a single car transport truck.