Coastal auto shipping

Depending on the particular circumstances, a car's delivery can be very easy to arrange or it can become a real challenge for the owner. One of the most significant and important factors is the distance.
Obviously, if you need to deliver your operable vehicle from Washington D.C. to New York or from Nebraska to Colorado, you will easily and pretty fast will find an appropriate transportation company. But considering a coastal auto shipping, you can face some unexpected problems and delays. Luckily, there is an eponymous company (Coastal Auto Shipping) which will easily arrange any type of transportation for your car.
Main features
If you check Coastal Auto Shipping reviews, you will be assured that this company makes everything possible. It's dealing with all types of vehicles including motorcycles and exotic and rare cars so now you don't need to spend hours looking for an appropriate company. Your car will be delivered in the safest way so even despite the great insurance policy you will hardly need to use it.
As we can see from the name, Coastal Auto Shipping covers all the US, including such remote states as Alaska and Hawaii. Far not every modern transportation company is willing to deal with such destinations, especially for such a fair price. Shipping to Puerto Rico is one more pretty famous example among the customers. Overall, this company provides not only nationwide but also international transportation service.
To achieve this, Coastal Auto Shipping has a great number of partners across the world, so you can easily arrange the delivery from the USA to Russia, Germany, Lithuania, Middle East and even New Zealand – there is nothing impossible. Also, you can have access to the Coastal Auto Shipping tracking system to have a better understanding of where your car is located at the moment and when to expect it to be delivered at the final destination.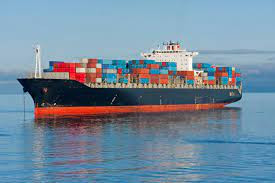 Variety of services is one more important feature of this transportation company. When talking about a more traditional auto shipping, you can choose an open or an enclosed delivery while for the overseas transportation you have a choice between a Roll-on/Roll-off and a container option. The first option is more famous in case of the oversize vehicles such as trailers and trucks. What concerns the container, you can choose to share it with a couple of other cars or to order a smaller separate container which can become a great option if you need to deliver some personal belongings and massive furniture together with a car.
With such a great experience, the transportation process will go very smoothly, and you don't need to deal with any documentation or permissions as all of this is a part of the transporter's responsibility. You just need to check the insurance in case you would like to arrange an additional one.
Almost every Coastal Auto Shipping review consists of information about a great customer service this company provides. You can be sure that the company's representatives will do their best to fulfill any of your requirements and to deliver your car as soon as possible.
What concerns the price, you can easily get a preliminary quota online. There is a small window where you are requested to enter such basic information as Origin and Destination locations (or ports if you would like to make the whole delivery cheaper and can arrange the delivery of your car to and from these ports), details about your vehicle (year, make, model, if its operable or no). At this stage you can also add another car which will make the final price significantly lower per car. Finally, you need to choose the desirable pick-up date and give the contact details. Usually, for your convenience you will get the transportation quota via email, but if you have some specific requests or questions, it's always better to discuss them directly with the consultant.
What is convenient, on the website you will also find a small request form, where you can ask any questions you have and get a full reply. It's helpful for those who are located abroad. Moreover, the specialists of the Coastal Auto Shipping have a separate line for the Spanish speakers. There is also one useful FAQ chapter where you can find important details about the delivery. For example, personal items are not allowed to be shipped together with a car to Alaska and Hawaii. Also, there you will find all the documentation required from your side for the nationwide or the worldwide car's transportation.