How to approve your driving skills
Most of the people in the modern world drive a car for a significant part of their life. But not everybody is allowed to use these skills for commercial activity, at least in regards to the USA. And that's where we can speak about a CDL license and its importance.
What you need to know about the license of CDL
Commercial Driver's License, or shortly CDL – is a document that provides drivers with official rights to drive commercial vehicles like trucks and others. To get this document you need to attend special trainings, provided by some technical schools in the U.S., after which to pass the exam. For some CDL jobs offers it could be enough, but some companies require additional experience.
The most significant first step is to choose an appropriate training school. Mostly the whole studying process takes about 3-4 weeks after which the applicant has to pass the final exam. Exam consists of a theoretical part with up to 50 questions, followed by a practice with medium truck driving. In case of failure there is always an opportunity to repass the test later. In case of success, graduates may start a new career choosing among a great variety of CDL driver jobs all over the country.
There are two main types of this certificate:
Class A is most commonly used for commercial purposes with better salary allowance. CDL A Class jobs may include driving tractor-trailers, flatbeds, tanker vehicles with overweight and sometimes dangerous cargo. This is the highest class, making you professional;
Class B refers to such vehicles as buses and different types of smaller trucks. The demand for this certificate is not that high, especially among huge companies/employers.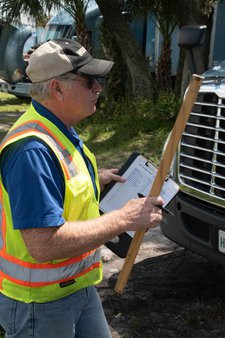 Additionally, Class C can be mentioned which includes driving the transport that is not covered by Classes A and B.
The main reason why worldwide famous companies provide jobs with only CDL drivers is because of quite a high level of accidents on American highways caused or involving trucks and trailers. Such huge and massive vehicles are less controlled and only responsible professionals can safely cope with them.
Beside obvious safety reasons there is also a point of a company reputation. If there are issues with delivery, clients and partners can easily lose the trust to this company and it will take much more effort and time to reestablish it.
In most of the cases a truck driver is highly requested to have a CDL certificate if he needs to deliver the cargo to the different state or abroad (even if in the recipient country it's not obligatory). Thus, jobs opportunities are drastically increasing.
One more important detail should be mentioned is a great opportunity for employers to check the CDL tracking of future and current employees. It can be reached by using CDL driver check which provides the recent reviews of his clients.
What benefits the CDL drivers can get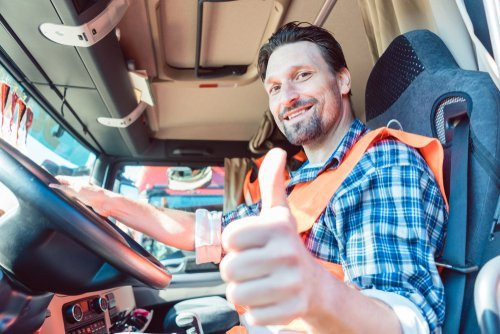 Nowadays drivers with CDL get a job much easier. There are quite a lot of online-platforms oriented exclusively for professional truck drivers where they can send an application and also communicate with each other.
It should be underlined that jobs for CDL holders have much bigger variety and higher responsibilities. For example, besides just driving a truck, such professionals may be in charge of mechanical and technical checks, paperwork management and control of loading and unloading procedures. All the additional responsibilities and tasks usually are disclosed at the CDL drivers job offers.
Among the most popular companies that prefer to hire professionals with Commercial Driver's License we can name Dart Transit, Knight Transportation Inc., Usxpress, Double J Transport, Decker Truck Line and others. Such companies have high standards and requirements for the personnel, but on the other side provide competitive salaries and a number of bonuses and benefits like enhanced insurance, opportunity to grow etc.
In addition, usually CDL provides a driver with permanent jobs as such a valuable resource is highly appreciated by the company.
The importance of acquiring CDL for driving jobs is obvious, especially today, with all the opportunities such a broad career path can provide. This license will turn you into a great professional which is always in demand.