Shipping autos service and its peculiarities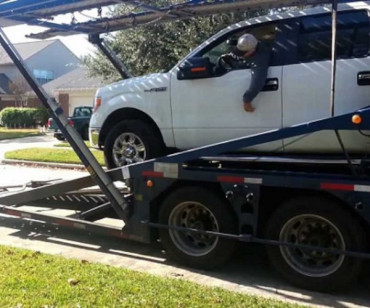 Shipping an auto is a tough task which will require a lot of patience and responsibility from you. However, you can ease the process of arranging your auto shipping by learning as much as possible about how it works and what options it has. We hope that the information provided in this article will be useful for you.
What options does auto shipping service include?
In order to know what kind of car transport to select you should be well-informed about the existing options and their pros and cons. Companies shipping autos may offer open and enclosed trailers with door-to-door or terminal-to-terminal delivery.
Open vs. enclosed auto transport shipping
When we speak about open shipping we mean that the vehicle is moved on an open carrier, which may be one-level or multi-level. The vehicle is covered neither from the sides nor from the above. So the main disadvantage is that this type of shipping doesn't provide total protection, as the vehicle's elements are exposed to the road. Moreover, the car can be damaged because of bad weather conditions, for example, by hail or during snowstorms. On the other hand, open auto shipping transport costs much lower than enclosed shipping. Prices may vary by 40-60%.
Shipping auto on an enclosed trailer is less cost-efficient but safer. Your car is sealed inside the trailer which can be soft-sided or hard-sided (container) and you will get it just in the condition it was loaded onto the trailer. You won't even have to wash it after the delivery, as it will be absolutely clean from dust and mud. As a rule, people who search for exclusive auto shipping and need to ship their valuable or antique cars, choose this type of transport as it generally provides hydraulic lift gate and other specialized equipment.
In conclusion, it's necessary to mention that more than 90% of vehicles in the USA are moved interstate on open trailers.
Door-to-door vs. terminal-to-terminal executive auto shipping
If you are about to move your vehicle and want to save time, door-to-door auto shipping is just what you need. The main advantage of door-to-door delivery is that the company will pick up your car in the prearranged place and deliver it to the specified location as close as possible. The main disadvantages of this type of delivery is that it costs a lot in comparison to terminal-to-terminal transport and that in certain cases the carrier's trailer may fail to drive to the specified destination. When the streets are narrow or when there are some obstacles on the way, the trailer won't be able to drive through.
Shipping an auto terminal-to-terminal is more popular as you will pay less, but this option is more time-consuming as you have to drive your car to the nearest terminal where the shipping autos company will pick it up and move it to another terminal located close to the final destination. The most trustworthy and reputable shippers have terminals almost in all large cities. However, it's a good idea to clear up in advance about the nearest terminals in order not to drive far.
How much do auto shipping services cost?
The cost for shipping auto may vary a lot depending on a number of factors. Here are the main ones:

How far you want to ship your vehicle. As the distance grows, the price increases. However, some companies have special discounts per mile when you need to transport your vehicle too far.

What the dimensions of your vehicle are. Larger cars cost more to transport.

What the weight of your vehicle is. Ultimate auto shipping will cost more if your car is heavy.

What type of executive auto shipping you choose. As it has already been mentioned above, transport on an open trailer is more cost-efficient than enclosed shipping but less safe.

What type of delivery you choose. If you want to spend less time and the service cost doesn't matter for you , select door-to-door delivery; if you are limited in budget, terminal-to-terminal delivery will suit you better.

What the condition of your vehicle is. Inoperable cars cost more to move as the company will need special equipment to load/unload your vehicle. Pay attention to the fact that not all auto shipping transport companies deal with out-of-order vehicles.

In what season you want to move your vehicle. Prices for auto shipping service are subject to seasonal fluctuations. In May-July they reach the highest point and fall in January-March.
How to find reliable auto shipping near me?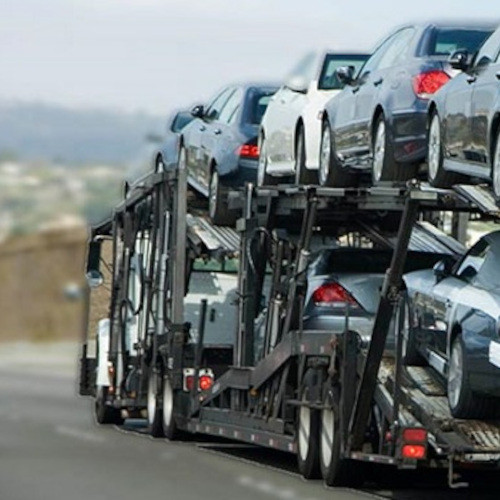 One of the most important questions that will disturb you when you have decided to move your vehicle is 'How should I find a trustworthy auto shipping near me?' Undoubtedly, it's hard to select the most reliable company, but you should know what to pay attention to.
Reputation and experience in auto transport shipping
Analyze customers' testimonials and look through auto shipping reviews. You can do that on the company's website or with the help of Google Reviews. Read only verified auto shipping reviews in order not to get deceived.
Customer-oriented approach in auto shipping
A good way to check how the company deals with its clients is to contact them directly and to clear up all the issues that bother you. A company which cares about its clients will provide detailed consultation and will patiently answer all your questions.
Ultimate auto shipping pricing policy
It goes without saying that the cost of shipping an auto is one of the most important factors when you are choosing the company to trust your vehicle. However, you should not be in pursuit of the lowest price, as what is cheap isn't always good. Trying to save on auto shipping services, you may spend much more in the end. Some unfair companies indicate lower prices in order to trap their clients and later it turns out that they do not provide proper insurance or take additional money for every extra service. Bear in mind that both high quality service and exclusive auto shipping will cost a bit more than the average market rates.
Registration of auto shipping service
If you don't want to have troubles, work only with registered shipping companies. You can easily check whether the shipper has all the necessary documents at the Federal Motor Carrier Safety Administration or the Department of Transportation. As a rule, reputable companies place all their permissions and licenses together with the registration number right on their website.
In conclusion, we would like to add that shipping auto isn't as depressive and troublesome as it may seem. You only need to get prepared for it and to be patient.