ELD data handling: 'Privacy is paramount,' but practices vary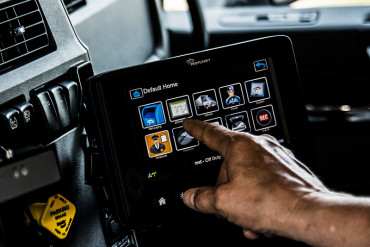 Leading ELD providers interviewed by Overdrive agree that carriers and drivers jointly own ELD data. A one-truck independent would be the sole owner. Customer privacy comes first. Beyond that, beginning with customer signups, there's not much consensus in how providers handle ELD data.
"For the purpose of providing services, the [ELD] provider can use that data," says Chris Atkinson, chief executive officer for FleetOps, whose freight-matching technology underlies the BigRoad Freight load-matching service. "That's usually what you're signing off on in terms of service agreements."
An ELD provider that's committed to integrity, some industry watchers suggest, will make obvious to potential customers any secondary or outside use of their data that's granted through the service agreement. Likewise, the company would give customers a conspicuously simple way to opt out of unnecessary data sharing — or, ideally, prohibit all data sharing unless the customer takes the initiative to opt in.
Konexial requires opt-in permission for services beyond its smartphone-based My20 ELD product, such as the company's GoLoad freight-matching platform or its GoFuel program, says Ken Evans. The GoLoad service leverages ELD data to determine rates, available capacity, truck location and more.
Carriers "sign a separate agreement allowing us to use the data they own for those services," Evans says. If a carrier doesn't opt in, "we don't share any driver data," he says. Konexial's terms of service allow for aggregated, anonymized data to be shared or sold, though the company currently isn't doing so.
J.J. Keller's Encompass ELD and some other ELD providers take a similar opt-in type of approach.
Old Time Express Operations Manager Mark White says his small fleet's agreement with Omnitracs, provider of the ELDs/onboard communications units the fleet has used for years, states his data will be kept private. He says he has no reason to doubt that, but Omnitracs has leaned on user data in developing products upsold to the user base.
"They just keep trying to improve the physical product in my truck," White says, such as offering a fuel management program.
Mark White (pictured, left, with his brother Mitch) of Old Time Express has noticed his ELD provider, Omnitracs, actively upsells to its customers analytics products based on aggregated ELD data. Such secondary products are a new revenue stream for many ELD providers. Omnitracs declined to be interviewed by Overdrive for this story.
User agreements ultimately dictate what controls companies have over sharing data. That includes when it's anonymized (stripped of features that can connect to a particular company or individual) and/or used in aggregate (in combination with other data), as in an hours of service benchmarking tool from Omnitracs that White mentioned, though he doesn't subscribe.
Some ELD providers – such as Konexial with its My20 ELD, Blue Ink Technology with its BIT and Garmin with its eLog – confirm that data won't be shared or used externally outside of what's required for the product to function. Other companies are more liberal with their terms of service.
BigRoad's terms of service allow direct sale or sharing of customer ELD data, with relatively few spelled-out restrictions.
KeepTruckin's boilerplate language requires carrier users to accept internal use of their data for the development of new products and services, with some exceptions in custom contracts, notes Shoaib Makani, KeepTruckin CEO. The data the company's using is de-identified and used only as part of aggregated data sets. "Privacy is paramount," Makani says. Users can opt out of data usage by direct request to support@keeptruckin.com.
KeepTruckin has applications that work in concert with third-party systems — transportation management software vendors, fuel card providers, safety consultants and an insurer. Users agree to share data with them on an opt-in basis, which is required if they want to use the applications.
However, Makani says, the company has yet to share customer data with a third party without user knowledge. He acknowledges that in the first six months after KeepTruckin bought a broker, KeepTruckin customers were not informed of the broker's access to aggregated datasets, useful in selling to shippers.
Geotab's terms allow for aggregated, anonymized data to be used and shared. Most sharing is fed back to the entire universe of customers in the form of a variety of benchmarking tools that are parts of their service, says Dirk Schlimm, executive vice president. "The interests of our fleet [or owner-operator] customer come first," Schlimm says. "We never sell [individualized] data."
Anonymized and aggregated data nonetheless also may go to third parties. Geotab works with universities, municipalities and higher-level transportation authorities to help them prioritize road improvements and enhance safety. Before deciding whether to provide data in such instances, an internal committee discusses whether such sharing will benefit the customer who owns the data, Schlimm says. A vetting service provides quality assurance in the anonymization and aggregation.
Users cannot opt out of sharing anonymized data for aggregation with Geotab, part of the reason the company puts so much focus on making certain any sharing with third parties is a value to customers. While it doesn't do so today, Schlimm couldn't rule out selling access to various products built on aggregated user data in the future.
J.J. Keller's Encompass ELD terms of service indicate that data sharing could include "a third-party company that performs a service function for us," says Paul Schwartz, vice president of technology solutions. "However, we do not currently use a third party for our ELD or Encompass services."
Aggregated, anonymized data, however, may be used to improve its own products and services or to "share learning or trends that can help the industry improve safety and compliance." Users, Schwartz says, are free to opt out of any aggregating of their anonymized data with others, but it's something the customer has to request explicitly.
Even with user agreements that spell out relationships and data uses, some questions remain, says Jeff Tucker, CEO for broker Tucker Company Worldwide.
Owner-operators, drivers and carriers are expected to trust the companies that say they're de-identifying the data and the technology that's anonymizing the data. "Where does the data go prior to becoming anonymized?" Tucker asks. "Who has it? Who destroys it? How do I know who destroys it? How do I know it's destroyed at all?"