Car shipping cost estimate
When it comes to the transportation of a vehicle, be it within the country or overseas, it is important to find a reliable company with a reasonable pricing policy. If you do not want to be fooled and ripped off at exorbitant prices, you can do the calculations yourself. You will find a few useful tips for car shipping estimate below.
What is car shipping?
When we say car shipping or car transport we mean the process of transportation of any vehicle from one location to another. There exist two main types of car shipping - open transport and enclosed one. The second option protects your vehicle during the transport better, but at the same time it costs more. As a rule, the difference is about 30-40%.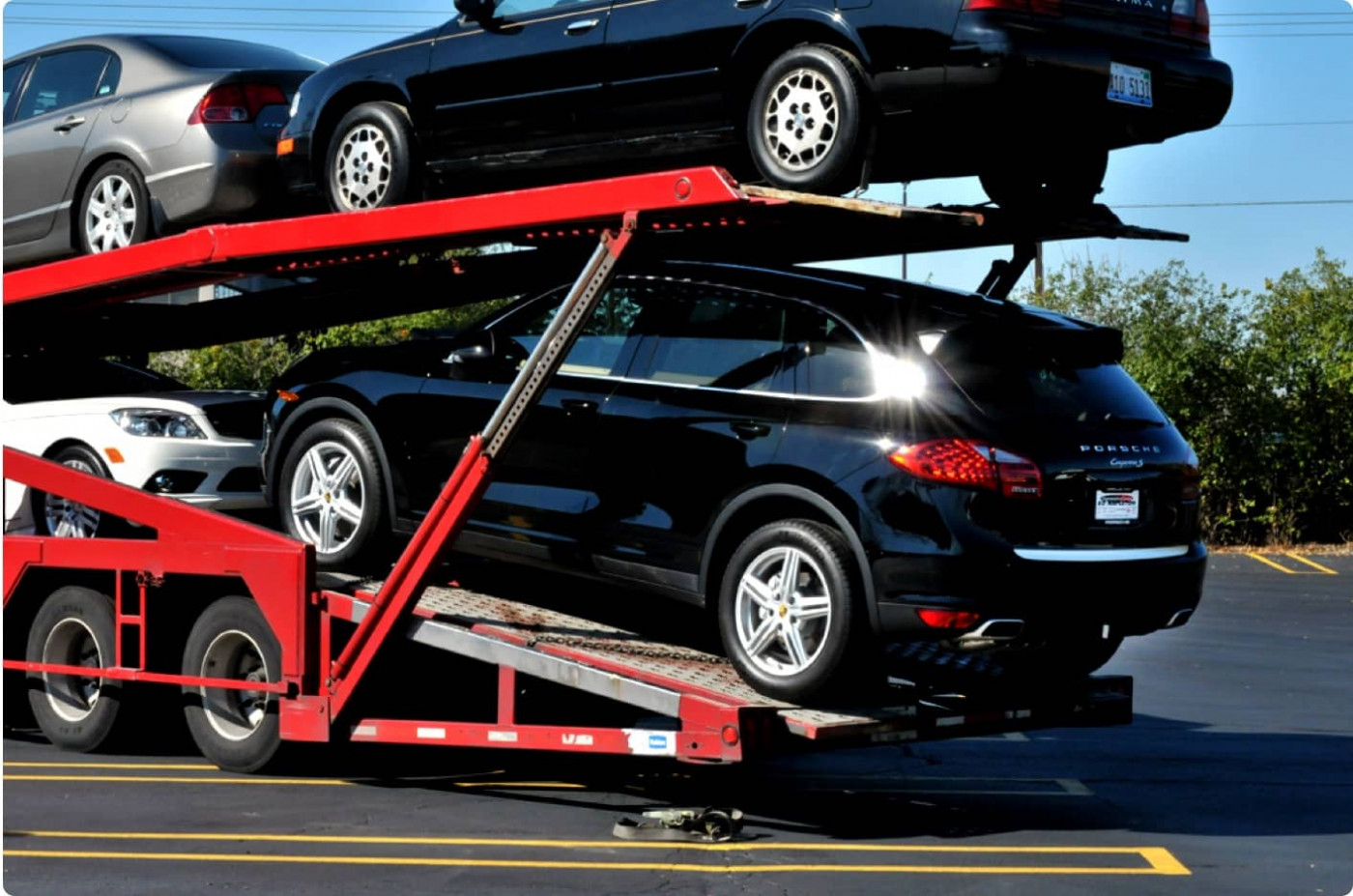 What factors influence shipping a car estimate?
When you want to do average car shipping estimates, you should bear in mind that there are various factors that may influence the final cost. Let's have a closer look at them.
Distance
Distance between the initial and final locations plays one of the most important roles in estimate car shipping. The farther your destination is, the more you will pay for the transportation of the vehicle. However, shipping companies offer discounts to their clients when the distance is too long. It's also necessary to mention that estimate for shipping a car internationally will significantly differ from interstate rates for transportation.
Route
Shipping car estimate depends largely on the route, i.e. the highways and roads the company use to transport your vehicle. Sometimes the carriers travel through densely populated regions with a lot of traffic. This will logically result in higher costs and longer shipping periods. The condition of the road and its construction peculiarities should also be taken into account.
Date of transportation
When it comes to car shipping cost estimates you should always pay attention to the date chosen for shipping. We strongly recommend you to appoint the date as much in advance as possible. The less time it is left before the transportation, the more it will cost to ship the car. Surely, estimated cost of shipping a car will be less, if you manage to find a flexible company ready to adjust to your needs.
Model specification
When doing shipping a car cost estimate, it's necessary to clarify the price exactly for your car model and specification. When the size of your car is rather large and the vehicle is too heavy, the shipping company will need special equipment to load/unload or even a special trailer modification for transportation. Moreover, larger cars need additional protection during the transportation. All these bring about additional expenses.
Type of shipping
We have already mentioned that there are two types of shipping a vehicle - open transportation and enclosed one. The latter option has a higher car shipping cost estimate. Let's see the reasons for that. Enclosed transportation implies the use of additional equipment to better protect your vehicle on the route. Actually, not all people need this option. Enclosed shipping is rather applicable to exotic models or luxury cars.
Condition of your car
Estimated cost of shipping a car will increase, in case your vehicle is out of order. The thing is that for non-operating cars the company will need additional equipment to load/unload the vehicle. Pay attention that not all companies deal with out-of-order cars. What is more, there are special requirements applicable to inoperable cars as well (working brakes, good tyres, operable wheels, no fuel leakage, etc.).
Current location
Apart from the distance between the initial and the final points of the route, your current location also may influence the car shipping estimate. If you live in urban areas, where there are a lot of shipping companies, the price will be lower. It is quite logical that competition leads to a decrease in shipping a car estimate in a particular region. If you live far from a highway, get ready to pay more.
Time of the year
It's generally accepted that car shipping estimates rise from June till August. Summer is the peak season for transportation. Whereas from December to February you will meet the lowest prices for shipping, as there is less demand. And as you know, demand generates supply and brings about higher estimate car shipping.
Car insurance
All carriers provide insurance and bear responsibility for your car transportation in case of damage. However, not all of them offer additional cargo insurance. If you want to get extra insurance, you should tell your broker or find a carrier, who provides full coverage. Any additional insurance will lead to a higher estimate for shipping a car.
How to get a quote for a shipping car estimate?
Once you have analyzed all the factors mentioned above, you can ask for quotes from several companies to carry out car shipping cost estimates.
There are several ways for requesting a quote. Many companies have special calculators at their websites and you can simply request a quote online and calculate shipping a car cost estimate in a few minutes. Another way is to call the transportation company directly and ask for a shipping quote. don't forget to tell the manager details about your vehicle and its specifications and operating condition. To make an accurate car shipping cost estimate, the company will need some information about the destination, the type of shipping you would like to have (open or enclosed), vehicle information, and the dates you would like to ship your car.
It is advisable to get several shipping quotes from various companies. In this way you will be able to compare different car shipping cost estimates and choose the one which suits you best. Pay attention, that you shouldn't select the cheapest option as it isn't always the best one. When we speak about the estimated cost of shipping a car, it is necessary to find a good ratio of price and quality.