How to find best shipping‌ ‌cars‌ prices‌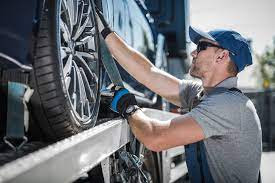 Price for shipping cars is constantly changing, no matter what company you decide to work with. There exist numerous factors which play an important role when it comes to finding the best car shipping price, such as how large your vehicle is, how long the route is, the type of transportation you prefer and some others.
How does vehicle transportation take place?
Carriers take your vehicle from one place to another. As a rule, the carrier loads the item at your home and then delivers it to the given address.
When it comes to transporting, you work with two kinds of companies. The first ones are carriers, who take your vehicle from point A to point B on their truck. The second ones are brokers, who give a hand when you need to find a carrier to work with.
How does auto transport bidding work?
First you find a broker and get in touch. You clarify the cost and get the quote. Afterwards, the broker turns to carrier companies, and they start the bidding process on the shipping concerned.
Here comes the question: how can the broker propose you an instant quote before the carrier companies make a bid?
The answer is logical. In most cases a company doesn't give a fixed price for car shipping. The quote you get is only the minimal one, not the final sum.
For example, a transport company sets a car shipping price of $2 for cross-country shipping. This is cheaper than the competitor's offer. Nevertheless, you will hardly come across a truck driver who will agree to work for this money.
On the other hand, a carrier can bid on the job for $3,000. Then there will appear a carrier who is ready to transport your vehicle for $2,900. And then one more, who will pay less than $2,900.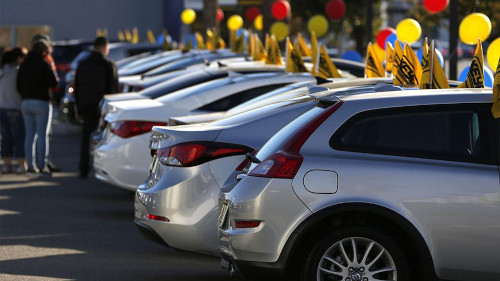 When the broker finally selects a vehicle carrier to work with, the bidding is considered to be over. In general, it happens 7-10 days before the moment when you need to transport the item.
Experienced companies have much knowledge in this field, and they can make predictions about the market and the prices for shipping a car. Such professionals can give you a quote that doesn't differ much from the final price.
Less experienced companies simply want to get their money. They will provide you with the most attractive car shipping prices, making you feel encouraged. Before you understand that it will cost much more, they've received a nonrefundable deposit.
So in order to find an experienced professional with reasonable prices on car shipping, you need to analyze the market thoroughly and to be attentive.
Now let's have a look at how vehicle transportation works out:
Researching. Learn more about prices for shipping cars, compare various proposals from several service suppliers. Pay attention to delivery time.

Verifying. Find out about the company's license, check whether it is insured.

Loading. Give your keys to the driver. He will load the vehicle on a moving truck. Make sure that you have prepared your vehicle for loading in advance.

Transporting. Be relaxed while the item is being transported to the new location. Get in touch with your broker in case you need to clarify disputable issues about the transportation process.

Unloading. As soon as your vehicle is delivered, check it for damage. Sign all the necessary documents only after you have checked them carefully.
What are the average prices for shipping cars?
Prices on shipping cars vary a lot, but we can assume that on average it is about $700. Your expenses can range from $300 to more than $2,060. It depends on the distance between the locations and the type of carrier. The first cost is applicable to a short-distance shipment on an open transport and the second one to a cross-country trip on an enclosed carrier.
Let's have a closer look at the average prices on shipping a car. Carriers offer two kinds of transportation for three types of vehicle sizes (car, truck, SUV) and five options of distances (from 150 to 2,750 miles).
If we take the kinds of transportation, it goes without saying that shipping car prices are cheaper for open transport. Enclosed shipping will cost you about $400 more, provided that the vehicle size and the distance do not change.
Actually, enclosed transport isn't always necessary for car shipping. It's likely that you don't even need it. This transportation option will be useful in cases when you need to transport antique vehicles, luxury or exotic cars.
The longer the distance, the higher price on shipping a car
It's quite logical that the farther a company transports your vehicle, the more fuel it spends, and the higher the shipping car price will be.
The bigger the vehicle, the more expensive shipping a car prices
Shipping a truck will cost you more than that of a car. Each vehicle size, which is bigger than the previous one, will cost you about $80 more.
Why does the price of car shipping rise and fall so rapidly?
Car shipping prices rise and fall each day and it's a common thing. There are two major reasons for that. The first one is that bookings pass a bidding process.There are auto transport brokers who get you through to the car shipping companies that bid on your booking request. Among all the offered prices for shipping a car brokers usually choose the carrier that offered the lowest one. Plenty of cost factors influence the process. Some of them have already been mentioned (car size, distance), others include the time of the year, demand, etc. Carriers make use of these factors in order to figure out shipping a car price.
Have a look at the cost factors list:
Transport company bidding process. Transport companies bid on how much this or that shipment costs. Each carrier offers its own price of shipping car.

Distance. The farther you ship your vehicle, the higher price of shipping cars you will pay.

Additional services. If you need extra insurance or special shipping, it will cost more.

How many vehicles you ship. The more vehicles you transport, the more you will pay.

Rural vs. urban areas. As a rule, shipping to and from rural areas costs higher than urban areas.

Route. The quality of the road, traffic jams, and route directness will influence shipping cars prices.

Time of the year. Summer is the peak season for vehicle transportation, therefore pricing in this season is higher.

Carrier type. Enclosed transport will cost you more than an open carrier.

Vehicle type and condition. The bigger your vehicle is, the higher the price for shipping cars is. If your vehicle is out of order, you will have to pay more.
As you can guess, the current price may not be the same next week or just in a few days. However, if you know what factors influence this price, you can try to understand how to have a bargain.