Car transporter drivers jobs

If you are attracted by the transportation industry and would like to make a career in any of the car driver transport jobs, there are some details you should better be aware of. Here we will provide you with various information about the salaries, different positions and other details you may be interested in.
Salary rate
In some cases, people may decide to apply for car transporter drivers' jobs because they consider this profession as very profitable. But it's not the best definition.
As in every industry, the salary level in the transportation sphere will fully depend on a particular employer as well as on the experience of the employee. After getting your CDL certificate (which will allow you to work as a commercial truck driver) and while looking for the first driver car transport job you should not expect the same salary that is mentioned as an average in the industry.
Nowadays, the average annual rate itself is 24,259 dollars, but it's a very approximate data as only 7 percent of drivers have it. This is a weakness of such calculations. The overwhelming majority of the car transport drivers' jobs can provide you with the salary between 18,000 and 21,000 dollars per year, which is still not bad.
The difference in salaries can also be caused by geographical reasons. There are some states and even cities where the salary is essentially higher than in the neighborhood. In this regard as the most attractive cities, we can mention Lakes in Alaska, San Francisco and Santa Clara in California with the annual salary for car transport driver jobs around 28,000 dollars.
These data are very changeable, especially in regards to the cities. The rate of the salary is fully dependent on the supply-demand dependence, and before making a choice about the relocation, you should carefully check the last update.
Variation of the jobs
You may think that car transport driver jobs are very similar to each other and there is no significant gradation. In reality, there are a lot of variations. You need to keep it in mind when looking for a car transporter driver job as on the other hand some position has just a couple of titles.
Thus, to drive the truck you can find a job of Car Driving, Car Transport Driver. Slightly different is working with haulers, and you can find a great majority of positions like CDL Car Hauler, Car Hauler Truck Driver, Car Hauling Driver and some others. Finally, there is a separate option for those who prefer not to deal with massive and huge trucks and trailers – Car Driver and in some cases Car Transporter.
It should be mentioned that within any transportation company you can also find some jobs not directly related to the driving itself. It can be work in maintenance, car pick-up or car delivery, car insurance, logistics and some other.
On a regular basis there are also some updates in regards to the highest demand in different parts of the country. Here we are not talking about the highest salary as these two terms are not fully connected and affected by each other.
According to the recent data, the highest demand for the transporter driver jobs nowadays you can find in Kansas City, San Jose, Sacramento, Fort Worth, Los Angeles, Chandler, Charlotte, Austin and Jacksonville. As we can see, there is no specific tendency about the size of the city and its location. What concerns a broader definition of the states-in-demand, they are Georgia, Arizona, Florida, New York, New Jersey and Utah.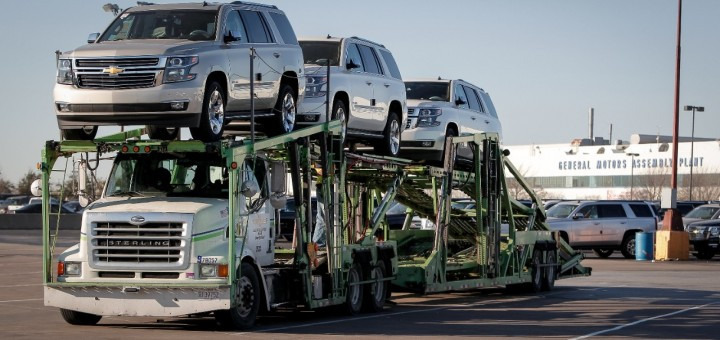 Job offers
When looking for a job as a transporter driver, it's always better to check special recruiting websites (for example, ZipRecruiter, Indeed.com, SimplyHired, Jooble and some others) where you can not only can put some filters to make the results more appropriate for you but also to compare different offers and conditions of the work.
This second factor should not be ignored and sometimes is as important as the salary rate overall. Traditionally, drivers of the transportation companies have a range of benefits. Health Insurance is one of the most important and you can find different options, starting from the basic one and ending with the insurance that includes dental and vision checks and recovery. Discounts for the meals on the road is one more essential bonus as in reality the significant part of earning is being spent on the daily basis for meals.
The whole atmosphere in the company is also very important. It's always better when the employer treats the employees not only in material but also in a soulful way. Picnic for the Day of Independence is one of the most interesting and easy to implement examples.
Considering any particular job offer, you may find there some additional requirements. For example, some companies are hiring only experienced drivers while others can provide material support for those who are just willing to start their commercial driver career but did not even get the CDL certificate yet.
One of the most important aspects of modern tendency in the transportation industry is that an overwhelming majority of the employer announce their full tolerance and are ready to hire a person regardless of his or her nationality, sex, orientation, religion and other personal aspects. Moreover, it's becoming more and more common to meet a female transporter driver. People with disabilities and veterans can also find a job on an equal basis.
Car transporter driver jobs nowadays is a great opportunity to have a good money while travelling across the country and visiting places you would never see otherwise. The career growth possibility is also one essential benefit of this sphere.