Shipping a car International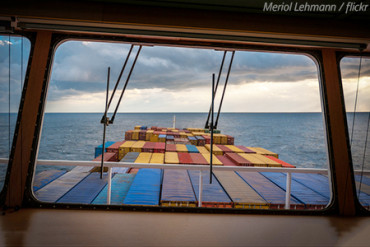 When people change their residence to another country they may decide to take their car with them. If you love your car too much and don't want to part with it, car shipping companies international become useful. Everyone is aspiring to find professional service, which will handle the car with care. However, if you have never dealt with shipping a car internationally, you can be embarrassed and tangled. We have prepared a guideline to help you handle this issue.
Why do people choose shipping a car internationally?
You can ask a completely justified question: is shipping a car internationally really easier and cheaper than purchasing another one at the place where you are moving? Actually, there may be various situations when people don't want to buy a new car and prefer to take their old one with them overseas.
Personal attachment.
When people have memories and values connected with their car, it may be too difficult for them to leave or sell their vehicle.
Rare model.
Quite often owners of exclusive cars, which cannot be bought in other countries, decide to take their vehicle overseas.
Time factor.
When people don't have much time to sell their car before moving, or when they don't want to waste time on finding a vehicle in the new place, they simply choose a shipping car international.
Price factor.
Sometimes prices for cars differ a lot in foreign countries, and it's less expensive to ship than to purchase a new car, especially when your car isn't too old and the condition is satisfactory.
How to find a reliable car shipping international company?
When you are about to transport your car internationally, the most urgent question is where to look for a reliable and credible company. The process, which at first glance may seem easy, is actually a complex deal that calls for detailed planning and careful preparation. Follow the steps below to make your shipping car internationally less painful:
Look through the main websites offering shipping cars internationally.

Make sure that the brokers or the carriers have a license issued by the Federal Maritime Commission.

Request car international shipping quotes from various companies and compare them as far as expenses are concerned.

Get in touch with the companies and ask for details about car shipping internationally conditions.

Analyze customer reviews and testimonials to get a better idea of the service quality and experience.

Choose the most credible and experienced company, which is flexible enough to adjust to your needs and requirements.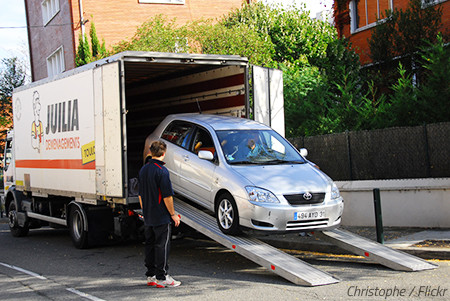 How much is shipping cars internationally?
The safer and more reliable the company is the higher prices it will have. So don't even try to select the cheapest car shipping international company, as this may lead to serious problems in future and the quality of the service may be poor.
As we have already mentioned, in order to get an idea of the costs, you should request quotes from the companies which appeal to you. However, you should understand that the cost of shipping a car internationally is influenced by several factors. Find some of them below:
Type of the vehicle. Similarly to interstate car transportation, the size and the weight of the car matter. The larger your vehicle is, the more you will pay for car shipping internationally.

Condition of the car. Cars that are out of order cost more to ship, as during their loading/unloading special equipment is needed.

Distance to the nearest marine terminal. Before shipping your car overseas, it should be transported to the nearest major US port. In case you live not far from it, the price will hardly be more than a few hundred dollars. However, if your location is in some say Midwest state, you may pay even more than a thousand dollars.

Destination country. It's logical that the farther you ship, the more you pay. The lowest price for shipping a car internationally is somewhere about $600, while the maximum cost sometimes reaches up to $5000 and more.

Import duties. When you are shipping your vehicle from one state to another you don't need to think about import taxes and delivery fees. But when you are shipping a car internationally, this is another expense item.

Insurance for car international shipping. This is a guarantee of the safety of your car. So don't even try to economize on it.
What paperwork do I need for car international shipping?
Shipping cars internationally mean doing a lot of paperwork. The good news is that any reputable shipping car internationally company will take care of your documents and will help you handle this routine paperwork.
Find the list of documents you'll need for car shipping internationally below:
Your car's Certificate of Title and it's two notarized copies in order to provide information about your vehicle (year, model, VIN number) and its owner.

Bill of Sale

Certificate of Origin (if you bought a brand new car)

Shipper Export Declaration

Declaration of Dangerous Goods. (We would like to remind you that it's better to take everything out of the car before the transportation).

Copy of your passport, sometimes two (some maritime ports may ask for copies of your driver's license).

Shipper and consignee data. The information should include the name, address, telephone number, etc. of both the person who sips and who will receive the shipping.

Pay attention that some destination countries may ask for additional documents. As a rule, car shipping companies international provide expert guidance and inform their clients in advance about all the necessary papers.
Studying the information provided above and following all the tips will make shipping a car internationally a less stressful experience.
We would also like to introduce our partners from South Coast Party Hire. Their wedding services offer a beautiful collection of wedding dresses to fit any style or budget. Let them help you find your dreams for your special party day.