Vehicle transport companies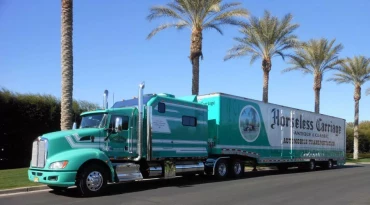 As soon as you are dealing with good and reliable vehicle transport companies, you should expect the whole process will be smooth and unstressed. Despite the logistics can be pretty complex (especially in case of the delivery of the car across the whole country or even abroad) and there are so many details that need to be carefully considered and taken into account, here we will introduce you the best vehicle transport companies which will do everything on your behalf and in the most efficient way.
It's not so easy to find top vehicle transport companies in modern realities when every day we can see more and more new and very competitive transport carriers and brokers. How to distinguish the good ones from not? Customers' reviews in this regard is one of the most efficient and reliable ways to know the truth. Of course, we still need to take into consideration some fake or paid reviews which unfortunately is pretty difficult to avoid but at least the most of the feedbacks you can find online will provide you with trustworthy details in regards to the transportation services provided.
Beside the reviews themselves, we also used the opinions of the specialists in the industry who considered and compared the variety of the services provided as well as the level of the professionalism of the American vehicle transporting companies. And here we are talking not only about the methods of the delivery, for example, but also about the website and the customer service.
Therefore, you can definitely trust the following companies that transport vehicles across country.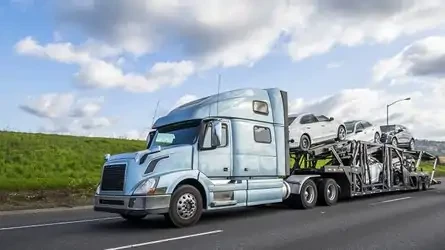 Best of the best
AmeriFreight. From the first sight, the quotes of this transporter are slightly higher than of other companies that transport vehicles. But here you will get much more than just a car's delivery. First of all, there are a lot of special discounts for different groups of people. Senior, military, students, early birds, regular clients – everybody can enjoy a personal approach and a very nice discount provided. The price itself is also pretty good, especially if you are considering open transportation. Thus, for the trip between Florida and New York you can expect to pay around 650 dollars while longer New-York-California distance will cost you about 925 dollars. In many cases cars' owners are not ready to pay up to 60 percent more for the more secure and personalized enclosed transportation but still want to make sure their vehicles will be delivered safely. For this purpose, AmeriFreight offers their clients special additional insurance called AFta PLAN. Just for 100 dollars you can get a 2,000-dollars coverage for the harm while the car is being delivered as well as 800 dollars for any damage you will find out during the first 48 hours after the delivery. This is a very attractive option, especially in case of open transport when you will need some time to wash the car before a real inspection of its condition and surfaces.
Bargain Auto Transport. The most distinguishing feature of the transportation broker is that you name the price you are willing to pay while the overwhelming majority of other cross country vehicle transport companies offer you the price they are ready to work for. The difference here is that you can arrange the transportation for as cheap as possible just with finding an appropriate carrier. And the cheapest does not always mean a bad quality of service. In many cases the carrier may have one space for the car left and it's better for him to agree with your offer (even if it's much lower than average on the market) than to finish with the free space left. One more essential benefit of dealing with this transportation company is that it can deliver even inoperable cars. If you have ever met the necessity of arranging such a complex delivery, most probably you mentioned that most carriers refuse to transport non-running cars because it requires more efforts and more complicated equipment. Bargain Auto Transport can arrange everything.
Ship a car Direct. When dealing with a transportation broker, it can be really challenging to find a really good one. The reason is that the broker itself just helps you to find an appropriate carrier who is fitting your routes and dates requirements, but in fact, in most cases you can't be sure of the reliability of the carrier itself. Ship a Car Direct is carefully checking all the carriers before adding them to its network, and that is how this broker has one of the highest ratings in regards to the customer satisfaction. There is also a great advantage in regards to the insurance policy of the broker. Beside the fact that every transporter will provide you with insurance included into the quote, from the broker's side you will also get a damage-free guarantee. In fact, it means that if there are some controversial issues about the insurance coverage with the carrier, this broker will provide you with its own coverage. The main condition for it is to carefully check your car's condition immediately upon the delivery.
Sherpa Auto Transport. When dealing with various interstate vehicle transport companies you may often face the situation where the originally agreed quote will be higher at the end as there is no carrier willing to accept the price you offered. If you want to make sure there are no changes and frustrating uprisal of the price, you can choose a so-called Price Lock Promise option. Here the transportation broker is promising you that the initial price will not be changed, and even if Sherpa Auto Transport will not find an appropriate carrier, it will take the difference in price on itself (up to 300 dollars). This will allow you to accurately plan your budget without unexpected changes. One more interesting advantage of dealing with this particular broker is that whatever carrier will deliver your car with an open method, you will get a 20-dollars reimbursement for the car's washing. Of course, it's just a very small gesture but definitely makes this broker beloved among numerous cars' owners.
UShip. This is something very unique in the transportation industry as it's actually not a broker and not a carrier. But it's a great place to find "vehicle transport companies near me" wherever you are located and whatever option of the car's delivery you are considering. Here you can act as your own broker, choosing the more appropriate offer among hundreds of carriers across the United States. You can insert the parameters of your car or just put the price you are willing to pay for the car's transportation and you will have a list of the results to choose from. The main advantage of the UShip is a user-friendly website where you can easily navigate and find what you need in a very short period of time.
Intercity Lines. If your car has a high value or it's just a new one and you are considering only the enclosed method of the delivery, you should pay attention to this carrier. You will have not only additional protection from the environment but also a great extra cargo insurance for 2,000,000-dollars. It's not surprising that this particular transportation company is very popular among the owners of classic and sports cars who are ready to pay, for example, 2,500 dollars for the distance between New York and Los Angeles just to make sure the valuable car will be safe and fully protected. Beside the car, this company is also dealing with motorcycles of various models as it has a very special and unique equipment for their delivery without crating or boxing.
Horseless Carriage. This is definitely a very specific family-owned business which is concentrated on the transportation of the rare and exotic cars. Therefore, the price here is higher than average but the service has a maximum of personalization both in regards to the owners and the vehicles to be delivered. To make the shipping process even more stressless you will be provided with a tracking check so you will also know where exactly is your car.