5 Tips for Driving at Dusk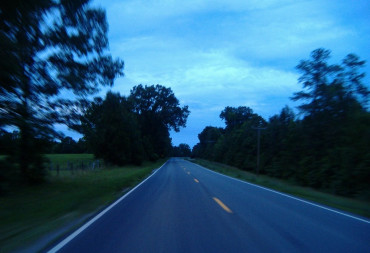 Most motor vehicle crashes occur during rush hour between 3 and 6 p.m., according to the National Highway Traffic Safety Administration. At this time of year, those hours also coincide with dusk.
Dusk is one of the most dangerous times to drive because our eyes are adjusted to bright skies and pedestrians, cyclists, and objects in the road can hide in the dark landscape, according to experts.
Up to 90% of the information we need to drive is gathered through the eyes, which is why many find it difficult to be behind the wheel at dusk.
Now that Daylight Savings Time has ended for 2019, many commercial drivers will find themselves spending more time driving at dusk. Shorter days, fatigue, and compromised night vision can put them at greater risk for accidents.
Experts recommend the following strategies for staying safe while driving at dusk:
Prepare Your Vehicle
Before you hit the road make sure all your lights are working. These include your front, rear, brake lights, turn indicators and high beams.
Bring Sunglasses
You may want to use these as well as your visor when the sun begins to set and hits you with blinding bright light.
Switch on Lights at Dusk
As soon as it begins to get dark it is time to turn on your headlights.
Slow Down
As night falls, visibility drops and you may not be able to see pedestrians until they are dangerously close. Always obey the speed limit, but especially at dusk.
Be Extra Alert
Visual clues that you use when driving are more difficult to spot at dusk. So be extra alert and on the lookout for potholes, line markings, pedestrians, cyclists, and motorcyclists.