All you need to know about a car transportation state-to-state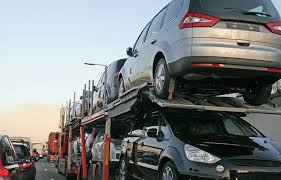 Transportation companies' services will always be in high demand. People are moving to new houses, changing jobs and even just buying new cars. In these and in most other cases a car transportation state-to-state takes place.
How to choose a company
Obviously, there is a great number of professional transporters in the U.S. having different experience, prices, reputation and variety of services. For those who are dealing with a car shipping from state to state for the first time it may become a real challenge to find an appropriate company. Especially considering the possibility of being cheated by unfair representatives of the marketplace.
First thing you need to do in this regard is to check it with the Federal Motor Carrier Safety Administration, which will approve (or not) the legality of any particular company. To check the real rating of the transporter you may use the website of the Better Business Bureau. Finally, recent reviews will show you if the transportation services' provider is still doing its job well.
Price and its factors
Of course, every company provides its own quotas as there are no governmental regulations in these regards. But it's always helpful to know the average price – that is how you can easily compare the offer you got with it and to understand if it's too expensive or not. Speaking about the shipping cars state-to-state in regards to the standard ones (like a four-door sedan) it will be around 600-1,000 USD when for vans and SUV it will raise up to 800-1,070 USD. For this particular example was taken the route between California and New York but of course it's totally depending on the particular destinations.
There are a lot of factors affecting the final price of the car transport state-to-state:
The car itself. Its weight, length and height together with additional components can significantly affect the quota. For example, you may think that an additional couple of kilos will not have that great influence in comparison with an extra fee you are required to pay but, on the other side, these kilos may lead to the impossibility of loading one more additional car. That is why you will need to cover some of the transportation company's expenses;
Way of transportation. When shipping cars from state to state and already paying quite a big sum of money, many drivers prefer to apply for an open transport. In this case their vehicles will be placed on the special platform along with dozens of others. It is cheap, fast and quite a common practice. On the other hand, if you own a truly valuable and expensive vehicle instead of paying a serious money for an additional insurance and be worried all the way it's much better and highly recommended to order an enclosed transport;
Particular locations. Normally, the transportation company offers a door-to-door service when your vehicle will be picked up and dropped off at the locations you are agreed on. But such a comfortable procedure is not always possible. For example, considering a huge and massive open truck it's hardly possible for it to reach residential areas and go through the narrow streets. Another option is a terminal-to-terminal transportation which has such an essential disadvantage as a necessity to move to a transporter's terminals or offices for your car. This service is more applicable in case of too remote locations as the carrier may ask a significant extra fee for the fuel and working hours of the driver to deliver exclusively your vehicle;
Estimated waiting time. Normally, you will be informed about this in advance but not every car's owner can afford to wait within a great number of reasons. In this case they can choose a special express service which will afford to get the car delivered much faster (sometimes even within a day). One great tip to save extra money in this regard is to reserve the delivery in advance;
Season. Summer is a time of high demand and, therefore, high prices. If you can plan the delivery and can afford to wait, it's always better to choose the winter with 200-300 USD savings. Additionally, some states of the USA have their own seasons for the transportations services which can also be checked with the company in advance.
With the variety of the transportation services provided at the modern market you will always find what you need, and even more.