Carriers owed money after company files for bankruptcy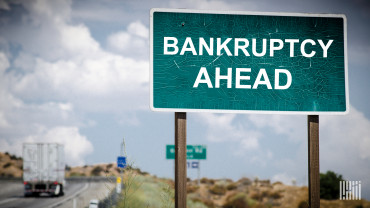 Several trucking companies are owed thousands of dollars after a Minnesota manufacturer filed for Chapter 11 bankruptcy.
Eagle Manufacturing Inc., headquartered in Red Lake, Minnesota, filed its petition Friday in the U.S. Bankruptcy Court for the District of Minnesota.
The family-owned company manufactured and distributed a variety of WoodMaster brand outdoor furnaces before selling the business to Central Boiler Cos. in January.
Chapter 11 filing
In its filing, Eagle Manufacturing, formerly known as Northwest Manufacturing Inc., lists both its assets and liabilities as between $1 million and $10 million and states that it has up to 199 creditors. The company states that funds will be available for distribution to unsecured creditors.
Among the manufacturer's top 20 unsecured creditors — which are last in line for payment in Chapter 11 cases — are three trucking companies: Hartz Truck Line Inc. of Thief River Falls, Minnesota, owed $15,500; FedEx Freight East in Palatine, Illinois, owed more than $11,600; and Becker Aggregate Trucking Inc. of Pierz, Minnesota, owed nearly $4,000.
The company's largest creditor is Ultima Bank of Fosston, Minnesota. It owes nearly $1.1 million for the mortgages on three business properties, according to its petition.
PPP loan and collection action
The manufacturer also received a loan to stay afloat during the COVID-19 pandemic through the U.S. Small Business Administration's Paycheck Protection Program (PPP).
According to Eagle Manufacturing's bankruptcy petition, it received a PPP loan for $133,100 from the SBA office in Fort Worth, Texas.
Forgivable loans through the PPP started out with $350 billion in the CARES Act, signed into law by President Donald Trump in late March and replenished in April with an additional $320 billion.
Ronald Gagner, chief financial officer of Eagle Manufacturing, did not return FreightWaves' call seeking comment.
In September, Eagle Manufacturing was ordered to pay nearly $58,000 to P-Tech USA of Delavan, Wisconsin, according to court documents filed in Red Lake County District Court in Minnesota. P-Tech had slapped the company with a contract collection action in July.