Details about a terminal-to-terminal car shipping
In comparison with more popular door-to-door service in regards to the car transportation, terminal-to-terminal auto shipping can also be attractive and even more beneficial in some cases.
First of all, according to the name, you will deal with transportation of your vehicle from a company's terminals, or storages. To get a better understanding, let's consider pros and cons of such a transportation way.
Advantages
The cheaper price is definitely the main and most important feature of the car shipping terminal-to-terminal. Especially in case of remote destinations when carriers require a significant additional payment for the fuel and driver's working hours.
It also provides you with better flexibility. You may leave and pick your vehicle up during more convenient time for you while door-to-door service requires a particular date when the transporter will arrive for your car.
Some locations are quite difficult to get. For example, it may be too narrow streets in the neighborhood or inappropriate for the massive truck country roads. Considering this the terminal-to-terminal auto transport can occur the only option in your case.
In the modern world of a great competition a lot of transportation companies try to provide more personalized services. Thus, they may agree to pick up and drop off your vehicle not exactly at the terminals, but on the way if it's much more convenient for you.
You can even use these terminals as a kind of storage room for a limited period of time. For example, while moving to a new house in another state (and maybe even another part of the country), you may need an additional couple of days to make all the arrangements before you will be ready to get your car.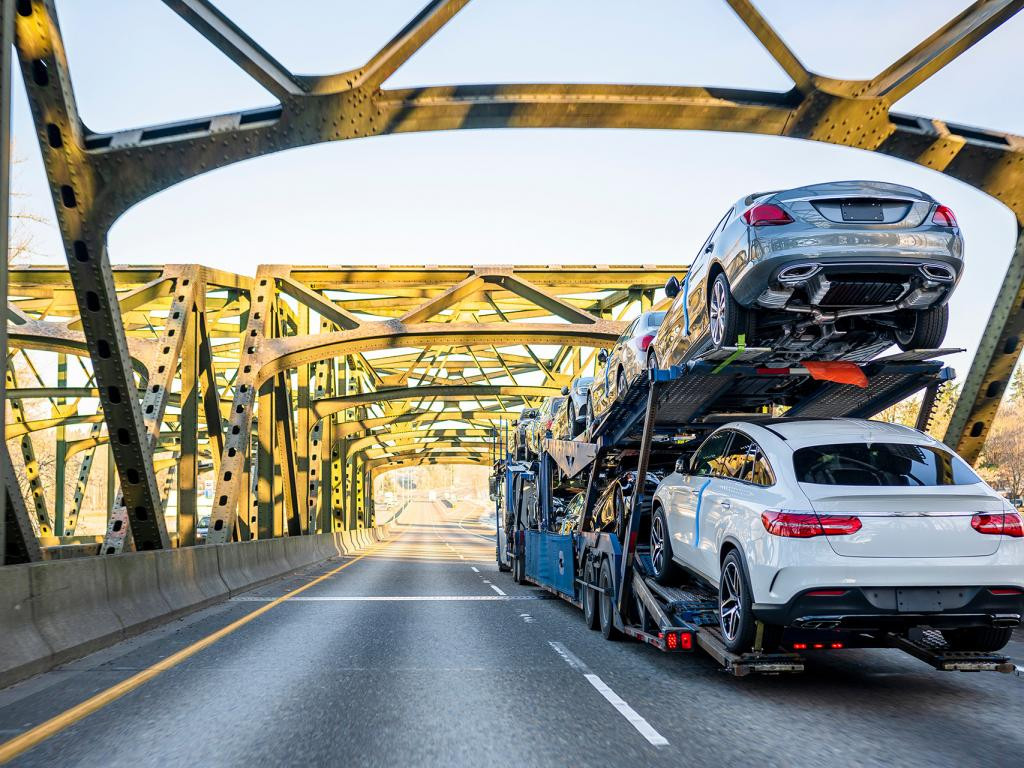 Disadvantages
In comparison with door-to-door service, here you need to take care about delivering your car to and from the terminals. Normally they are located across the country around big cities, so for a rural inhabitant it may take hours of drive.
Normally, there are some fees for keeping your car at the terminal, which also need to be taken into consideration when you are planning your schedule. The price depends on the particular carrier, but you need to be informed that it may cost up to 35 USD daily.
It also can be quite stressful with auto shipping terminal-to-terminal to know that your vehicle is always a potential aim for vandalisms. That is a reason to work only with reliable and big companies that can afford 24/7 security.
In regards to the insurance, obviously such transportation type has insurance coverage only for a between terminals distance. Any cases that occur when you deliver a car to and from the terminals will be under your personal responsibility.
Almost every modern carrier provides both door-to-door and terminal-to-terminal service. It's quite convenient for the customer to compare the prices and make the best choice.
Speaking about the best companies in this case, it's always better to check the big transporters' offers. Especially Easy Auto Transport, Montway Auto Transport, AmeriFreight and others. You just need to remember that a terminal-to-terminal car shipping company has to have an appropriate reputation and good reviews.
There is nothing too inconvenient in using this type of delivery. In regards to the final price this option always can help you to save some extra money you may need in regards to the moving to a new house or other reasons.
In any particular case you need to carefully look into all the details of the deal. Sometimes it may occur that your destination is too inconvenient for the company (which causes surcharge) while it will be very easy for you to drive your car from the terminal to the final destination.