Fleets likely to see confusion, delays in driver hiring when Clearinghouse rule takes effect next month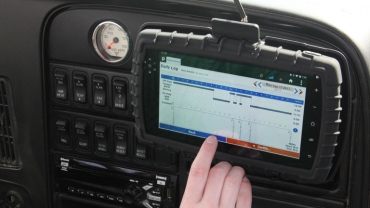 With just weeks remaining until the U.S. DOT's CDL Drug and Alcohol Clearinghouse rule takes effect, registration numbers for the online system fleets and drivers must use are likely not where they need to be for a smooth transition, which could create headaches and delays for fleets in the hiring process while the Clearinghouse system gets ironed out in the first part of 2020.
"The challenge is going to be — not enough drivers are registered," says Jeremy Reymer of job applicant tracking firm DriverReach, which works with carriers of all sizes. "Every time a driver applies for a job, they're going to be stuck," he says.
"We're a month away [from the deadline] and we're maybe a third of the way there in getting [our customers] registered," said Lukas Kibby, of drug consortium CleanFleet, earlier this month. He foresees delays in the hiring process as the system gets up and running and as fleets and drivers learn what they need to do in the driver hiring process and for reporting drug testing results.
Many drivers are unaware of the requirement that they must register within the Clearinghouse should they wish to change jobs any time after Jan. 6, says Kibby. "There's still a huge learning curve right now," he says, both in terms of knowing that registration is a requirement for driver job seekers and how to register within the system.
However, despite lagging driver registration numbers, the onus of the new Clearinghouse regs mostly falls to fleets, and there are steps they can take now to ensure a smoother transition.
The Clearinghouse rule institutes new protocol for how fleets must perform background checks on prospective employee drivers and leased owner-operators.
The rule establishes a database of drivers who've failed or refused a drug test, and fleets of all sizes will be required to query the database for all new driver hires and yearly for existing drivers. Fleets will pay $1.25 per query, and queries can be bought in bulk at this link. Fleets will also be required to upload results of failed drug tests to the Clearinghouse.
Also included in the database will be information on drivers who've been cited for violating alcohol laws specific to trucking. There also will be information on whether a driver has completed the return-to-duty process after a positive drug test or alcohol violation.
Fleets currently are required by law to call prospective drivers' prior fleets to perform background checks regarding failed drug tests, but that system has gaping holes. For one, fleets can skip making that call and likely not be found out. Likewise, a prior employer might not provide accurate information regarding the driver. Lastly, a driver applicant rejected after testing positive for drug use can abstain from drug use long enough to pass a test and be hired.
"The real impact initially will be the administrative burden it puts on all parties," says Reymer. "It's a necessary burden," he says, noting the need for greater insight into a driver's drug test history. "This is long overdue. But it's still a burden."
FMCSA last week delayed a portion of the rule — the requirement that states query the database when issuing new or renewed CDLs — until 2023. But the bulk of the rule takes effect in just weeks.
A spokesperson for the Federal Motor Carrier Safety Administration told CCJ that the agency "has been working to implement the Congressionally mandated Drug & Alcohol Clearinghouse as efficiently and effectively as possible," and that it has "been encouraged … by the feedback it has received so far."
The spokesperson also noted that registering in the Clearinghouse technically isn't a requirement for fleets or drivers starting on the Jan. 6 effective date. It's only required for when a driver wishes to change jobs and when a fleet first hires a driver after the rule becomes effective.
Though technically true, fleets would be wise not to wait to prepare, says Kathy Close of fleet compliance firm J.J. Keller. "Customers have been asking us: 'Do I have to register right now?' Well, it's to your benefit," she says. "You don't want to have to scramble at the last minute in the event you have something to report or have a candidate applying for a job. You don't want to have to figure it out then."
Kibby advises fleets to register for their employer account as soon as possible, if they haven't already, and to buy a query bundle based on the number of drivers they employ and the number of drivers they expect to hire in the coming years.
Kibby and Close both recommend that fleets update their employment contracts with new language to state that fleets will be querying the database and that they'll upload information, like failed drug tests, required by the rule.
"It's important to know the regulations and to understand what is [required] on the motor carrier side," says Close. The Clearinghouse "hinges on accurate data going in to make sure that you have qualified drivers behind the wheel."