Getting a best offer for moving a car across the country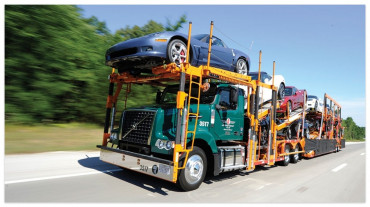 When you are looking for a possible way to move a car cross country, you will definitely go through a few (at least) carriers to compare prices and features of the offers. Beside that, you will also need to choose the type of transportation and other details which will significantly influence the final price. Let's go, step by step, through this basic information.
Famous car movers across the country and their advantages
Before talking about the carriers particularly, it makes sense to figure out the average quota for moving cars across the country. Of course, it depends on many factors, firstly the distance and the way of the truck you choose for the delivery, but this information is an essential basic for making a choice. In the U.S. an average price for a long-distance trip (in this case we take into consideration 2,750 miles) is 1,380 USD while a short-distance transportation (less than 500 miles) lies around 650 USD. Such a small difference should not confuse you. The deal is that higher mileage has less quota per mile. So, if it's less than 500 miles the quote is normally 2 USD per mile, while for trips longer than 1,500 miles you will probably pay 0,6 USD per mile.
Bargain Auto Transport. This company is especially famous in case of moving a car cross the whole country as the better deals it can offer exactly for the longest trips. Normally you may save up to 300 USD in comparison with competitors. The reason why is because Bargain Auto Transport gathers a lot of carriers and helps to adapt your needs and requirements as well as date and other details to a carrier that fits the best.
American Auto Shipping. Moving a car across the country does not always mean really big distances. Probably, you will need to arrange transportation through a few states only which is considered to be a short-distance trip. For these purposes American Auto Shipping fits perfectly helping to save around 1/3 of the average quota.
Sherpa Auto Transport. This company is extremely popular and in demand among various car's owner across the USA. Here you will find a complimentary washing service upon delivery, guaranteed (means unchangeable) quotas and a great customer attitude. This professional carrier can be considered as one of the most reliable in the industry.
Easy Auto Ship. This carrier is pretty new in the transportation sphere but already deserved a permanent niche. Affordable quotas and a great number of destinations, including Hawaii and Alaska, make it more and more popular.
AmeriFreight. This transportation company is recognizable, first of all, because of the great discounts and promotions. They are regularly changed so you always have a possibility to get the best and cheapest offer ever. Beside that, you will get a protection plan which will make the whole process of delivery more secure and safe.
These were just a few car movers cross country that deserve your attention, but definitely there are much more. Regularly the ratings of the best are published on the internet and you may easily get access to them.
Details of the deal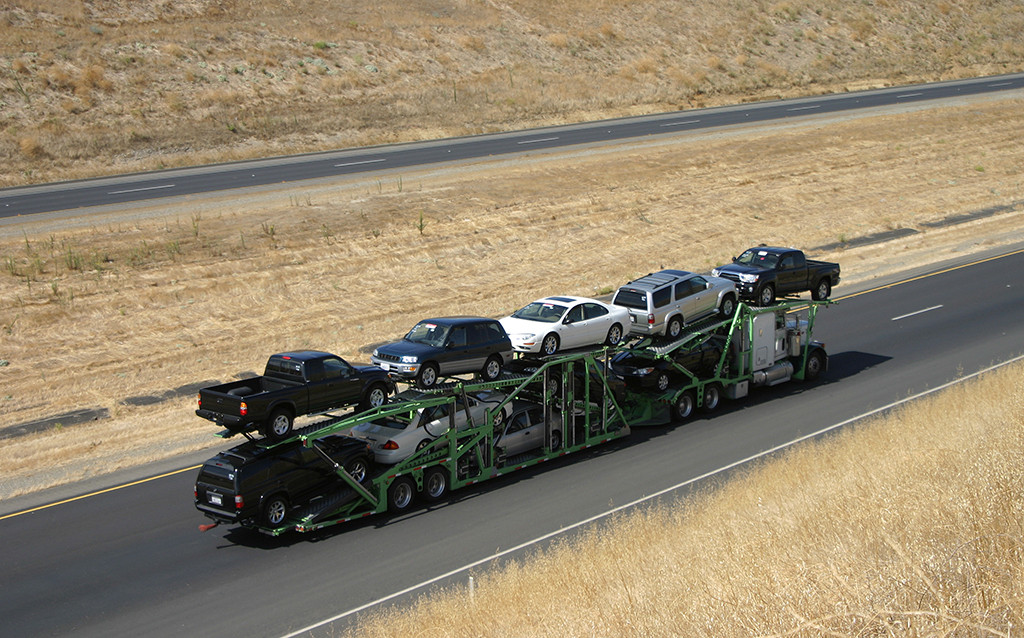 To make a good choice of the transportation company which will deal with a cross-country car moving is not enough. You need to consider and make a decision in regards to many other details.
For example, an open transport is more popular among the owners of the ordinary cars as it's much cheaper and easy to arrange. On the other hand, if you possess a highly valuable vehicle (like sport or exotic car) it makes sense to pay additional 50-60 percent of the price but to get a more secure and tailored enclosed transportation service.
Car moving cross country can be door-to-door or terminal-to-terminal. Despite the second option usually being more expensive, you always need to check both of the prices remembering that longer distance can lead to a better quota per mile. On the other side the distance itself is not always a case: the same distance but between different destinations may cost you a different sum as big cities are more in demand than rural areas which make the first option cheaper. It's not surprising as in case of remote locations the trucker will need to make a loop.
Transportation of the car is basically a seasonal service as it has high season in summertime and much less demand from customers in winter. That is why a car's delivery in winter may take a bit longer but will cost you a couple of hundreds of dollars less.
It's always recommended to check with the carrier in advance which options may help you to save money. By the way, pre-arrangement is one of the opportunities as the earlier you reserve the transportation service, the better price you get as it's also beneficial for the company itself.
Nowadays there is a great competition between American transportation companies so you will be able to find a most profitable option whichever special requests you have.