Hiring drivers in effective manner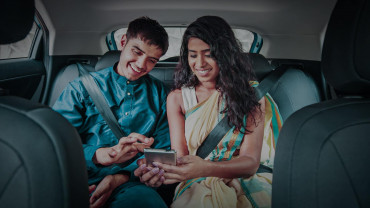 There can be a lot of cases and reasons why people may need to hire a driver. The more various services the driving company provides, the more clients it will attract.
Reason for hire
Considering individual purposes (not getting driver to hire from the company's perspective), there are some most common cases when such service can be required:
City trips. Some days may be busier and more important than others. And it's not always acceptable to call the taxi every time you need to go to another place. For such business purposes a driver for hire can become a real assistance. He will always wait and be ready at the assigned destinations, will be interested in looking for the best routes and definitely will make the trips more comfortable. What concerns the car itself, it can be even your own car so you can concentrate on checking emails and making phone calls in the familiar atmosphere. Such a service is definitely more convenient than a normal taxi. You can keep your belongings there, make a small talk and be assured that the driver will show extra care during the whole trip;
Vacation. Not knowing the routes and specific road laws in a new country it may be much more convenient to hire local drivers. That's how you will be able to fully enjoy the view and explore unknown destinations only locals know. In this case it makes sense to hire a driver together with a car not to spend a lot of money and effort on delivering your personal vehicle. Plus, it may not fit local roads or regulations;
Delivery. There are a huge number of cases when you may need a hired driver with a delivery purpose. For example, you may need to move to another city or even state and will look for a person which will drive your car to the final destination while you are dealing with other arrangements. You may even request additional service with loading your car with some personal belongings to be delivered as well. Or you may look for a few drivers to hire to move all your belongings to the new house. In the second case it must be discussed and mentioned in advance if you need the packing service or not as sometimes it causes some misunderstanding and inconvenience. Also, all the oversized furniture must be measured in advance and the company must be informed about it to find an appropriate truck.
Main tips
While looking for a company that provides hiring a driver option, you need to pay attention to some details. For example, it's quite important to have a possibility to track the driver. That's how you will be sure that your delivery will be in time as well as be able to check his location in case of personal chauffeur.
Also, you need to check the insurance policy. Most of such companies provide insurance coverage in case of accidents on the road, and the sum may significantly vary.
Considering the price, making reservations in advance may save you some money. Also, you may check some discounts and promotions as some of them are really attractive.
Finally, it's always better to consider most renowned and popular service providers as security is one of the most essential features in case of hiring drivers.
Hiring process
As soon as you find an appropriate company that provides service for a personal driver (or you may also look for individuals that provide driving service) it's time to start the process of hiring itself.
You need to discuss all the details, starting from the date, time, duration and finishing with possible discount and special offers. It should be underlined that most companies provide much better rates in case of pre-booking as they are highly interested in more efficient and rational scheduling.
Sometimes the rate also depends on the season. It's applicable in case of arranging moving to a new house. If you can afford to wait, it's always cheaper to apply for driving service in winter time.
One more important detail – if you are requesting a driver with a car or you are providing your own. The second option is very popular in case of hiring a driver for a day or an hour. It's much cheaper and also can avoid any kind of cheat or fraud as you definitely know the fuel consumption of your personal vehicle.
Insurance policy must be checked in detail, especially in case of driving your car. It should be disclosed in the contract in which cases it's a company's responsibility and in which it's not. You may always make additional insurance, especially in case of the high value of your car.
In case you already know the name of the driver, it's highly recommended to check his reviews through CDL scan. It's an open public platform where you can find the rating and reputation of most American drivers. People can write such feedbacks anonymously, that is why they reflect all the truth. You may also share your experience afterwards to help other people to find a reliable driver or, in case of the bad feedback, to update the rating of the driver and not to let him bring negative emotions to other people. You just need to remember to stay objective and not add some personal thoughts and opinions while describing professionalism of the driver.