How to ship a car across the country in a less costly way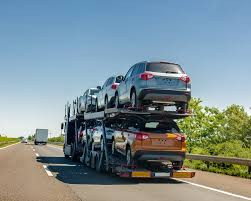 If you need to handle your car's transportation from spot A to spot B regardless of the distance, a professional carrier is exactly what you have to look for. Nowadays there are a great number of companies that can ship cars across the country. You just need to find a reliable one.
What is included on the final price?
If you visit any of the carrier's websites you will most probably notice a quota information. Normally, there are two types of quotas reflected:
Open transport, which is a cheaper one and can be used to ship a not expensive car cross country. Here we can speak about not more than 100,000 USD value. Also, it must be mentioned that a low road clearance is not applicable for this type of transportation. The average cost in this segment is about 710 USD;
Enclosed method is a great opportunity to provide your favorite vehicle with extra care on the whole way. The car will be shipped in a covered from all the sides truck which will protect it from bad weather conditions, dust, flies and other sources of dirt. The only disadvantage here is up to 60 percent extra to the open-method price.
But normally basic quotas say nothing about the final price when you need to ship a car across the country. Here are just the main factors having the influence, but each particular case may have additional ones:
Distance. Obviously, longer trips cause higher prices, but there are some tricks. For the carrier itself it's much more profitable to perform a couple of coast-to-coast transportations than dozens of deliveries throughout a state. In this regard every company tries to attract long-distance opportunities and provide better costs per mile starting from 1,000- or 1,500-miles trips. To compare, short-mileage has a quota of 0,40-0,75 USD per mile while to ship a car cross country will cost you already just 0,30-0,40 USD per mile;
Destinations. Firstly, you always need to take into consideration a possibly massive carrier's transport which cannot fit narrow streets and some country roads. So, you need to attentively check the roads both of spot A and spot B and to consider pros and cons of terminal-to-terminal and door-to-door deliveries. Besides the road's obstacles it may also cause a significant surcharge, especially in regards to the rural areas. There is definitely much bigger demand for transportations in between big cities than for remote destinations which means the carrier will raise the price to cover its additional fuel expenses;
Seasonal specialty. Winter is the cheapest time to ship cars cross country in most cases. The only exception is public holidays. Moreover, you need to consider particular directions of transportation as, for instance, a lot of Americans are moving to the South in the autumn period which can cause extra fees for you in the same direction. And vice versa, autumn is a perfect period for shipping a car to the North;
Features of your vehicle. Normally every carrier has a limited capacity in regards to the length and the weight and has a plan of how many cars can fit it. If your car is exceeding a standard mark you will need to pay extra. That is why before making a deal you need to provide the carrier with all the details of your vehicle to avoid unwanted surprises. Not everybody knows but operational conditions of your car can also cause an essential effect of the final price. Most transportation companies require extra fee in case your vehicle is non-operable as it will cause a necessity of additional tools and mechanisms to load it on the truck;
Insurance. Before choosing the most appropriate carrier you need to make sure the insurance (at least the basic one) is included in quota. Otherwise, you should definitely add it. In case of more expensive and rarer cars it makes sense to arrange an extended coverage to avoid any losses in case of any accident on the road (especially if you need to ship a car across the whole country).
To be sure your final price will stay at the same level as was agreed in advance, you can look for guaranteed prices. Not every carrier provides it and it's a little bit higher than a normal price but that is how you will be secured.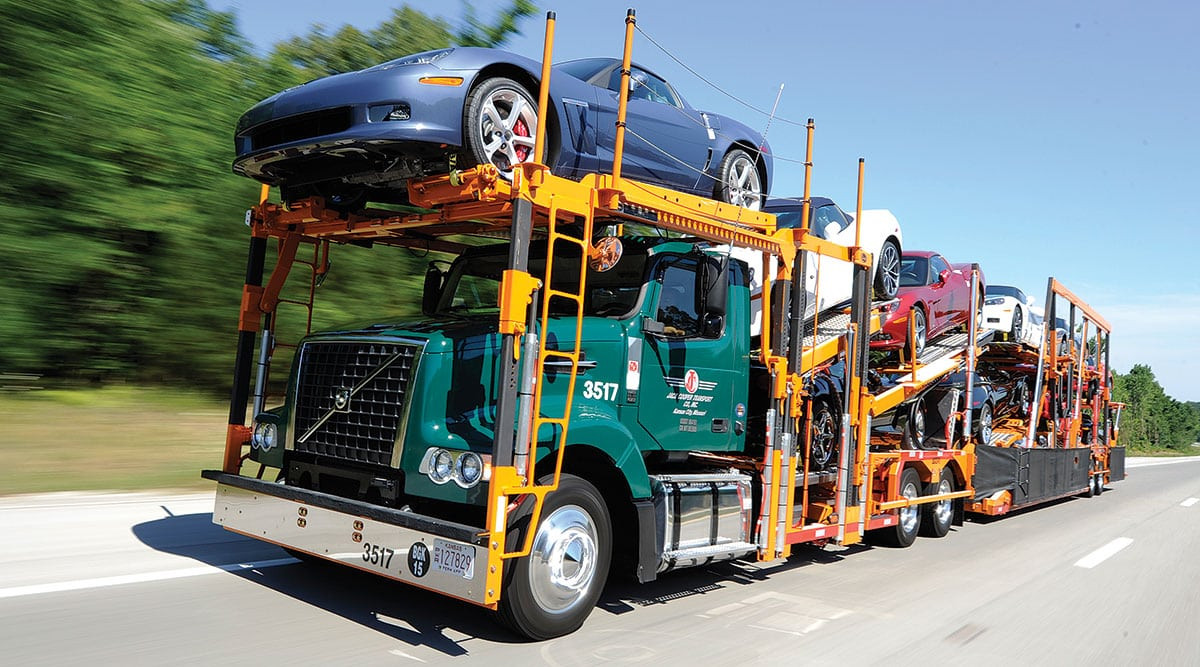 Steps to follow
Check a company's background. Here we can speak about its experience, reviews as well as check of its legality (what you can make through the website of the Department of Transportation).
Compare quotas and conditions of at least three carriers to get a better understanding of their advantages and disadvantages.
It's not recommended to choose a company to ship a car across the country only on the basis of its quotas. Moreover, surprisingly low cost with no reason should be suspicious and probably means poor conditions and unprofessional level of service.
Nothing can tell you more than a carrier's reputation. To protect yourself and your property it's better to use trustworthy and reliable companies even if it costs a little bit more than less popular competitors.