Trailers for transporting cars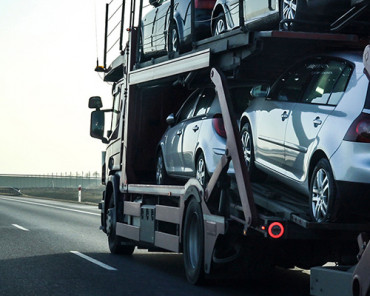 You hardly ever think about the types of car transport trailers, till the moment you need to ship your own car. And this is the point when you start looking for the best option, trying to fit in a certain budget and still not to sacrifice the quality. Choosing the right trailers car transporter isn't an easy task, but it's very important and it predetermines the effectiveness of your vehicle shipping.
We have prepared this article to tell you about the most significant information on car trailers transporters, and we hope it will be useful.
Open and enclosed car transporter trailers
The first thing you should know about car carriers is that there are exposed and enclosed car transporting trailers. Let's see what's the difference.
An open car transport trailer is a carrier which has no sides and roof. There are single-level and multi-level open carriers which can accommodate from 1 to 10 cars. This type of shipping doesn't provide 100% protection to your vehicle, as the car elements are exposed to road debris. Moreover, in case of poor weather conditions, for example, hail or snowstorm, the vehicle can get damaged. Nevertheless, open trailer car transport enjoys great popularity thanks to low cost and efficiency. If you use exposed trailers for transporting cars, you can save 40-60% in comparison with enclosed shipping.
An enclosed trailers car transporter is less popular, as it costs more and is mostly used for shipping antique and luxury cars. This type of carrier fully protects your vehicle from the surroundings. The vehicle is sealed inside a container, where it is safely secured. This type of car transport trailers can accommodate fewer cars - from 1 to 5. You can even transport low cars thanks to hydraulic gates which are available for enclosed carriers.
By the way, if you need to ship an inoperable car, don't worry - almost all shippers can do that regardless of the car transporter trailers type with the help of a winch.
What types of exposed and enclosed car transporting trailers exist?
If you think that the whole classification of car trailers transporters is limited to exposed and enclosed types, you are mistaken. Find additional options below.
Single-vehicle hotshot carrier
This option includes a pickup with a gooseneck large enough to accommodate only one vehicle. As a rule, this type of car transport trailer is used for short-distance shipping. It is compact and it is able to navigate narrow streets and roads.
Single-vehicle trailer car transport is often confused with tow trucks, although these are two different types of carriers. Tow trucks are also used to transport only one vehicle, but they don't have trailers and are usually equipped with a hydraulic bed.
Single-level multi-vehicle carrier
This type of trailers for transporting cars is able to accommodate from 2 to 6 vehicles depending on their size. Cars are located in single file, and they are cheaper than one-car carriers.
Multi-level multi-vehicle carrier
This is the most widespread type of open car transport trailers. You have probably seen such carriers on the roads, since they are used to transport new cars. By the way, this is the cheapest option for vehicle shipping, as it can haul the maximum number of cars.
You can also find enclosed multi-level multi-vehicle carriers, but shipping a car with their help will cost you more.
It's necessary to mention that enclosed trailers car transporter can be soft-sided and hard-sided. The first option is more comfortable in terms of loading/unloading, as the curtains can be lifted creating more space for securing the vehicle inside the carrier. However, hard-sided enclosed car trailers transporters are more common, since they provide more protection.
So what to choose?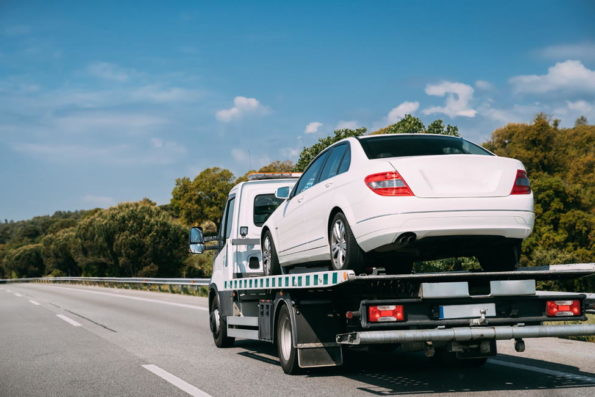 In the end, you are likely to come up with a logical question "So what type of car transport trailer should I choose?"
The answer depends exclusively on your needs and preferences.
Choose open car transporter trailers if:
you are looking for a cost-efficient solution, have a limited budget, and want to save money;

you want to ship your vehicle as soon as possible, since there are more carriers of this type available.
Choose enclosed trailer car transport if:
you want to ship a classic or luxury and need additional protection for your peace of mind;

you don't want to wash your car after a long-distance trip;

have no limitations on the budget.
No matter what option you choose, be sure that the company you are going to work with has all the necessary permits to transport vehicles and is licensed.