How to transport a vehicle cross country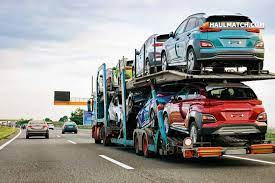 How to transport a vehicle cross country? This question most probably is very familiar to the majority of car owners across the United States. And it's not surprising! There are so many situations when you may look for vehicle cross-country transport. Relocation is only one of them, but definitely is the most common one. Besides that, people are usually looking for this service if they bought the car (new or used one) at the dealer's office in another state. Luckily, today it's very easy to arrange with online service.
Here we will consider the best services for transporting vehicles across the country and how to make the final price more attractive for you as a car's owner.
Experience excellence with printing service. Caddy Printing offers the best printing services, delivering top-tier quality for all your needs. Whether it's personal projects or professional documents, we ensure perfection in every print. Discover unmatched reliability and precision with printing services.
How to transport a vehicle across the country in the most efficient way?
Before taking into consideration a particular transportation carrier or even a broker, it makes sense to check all the available options to make sure you are choosing the most efficient one.
First of all, you can drive your car on your own. Of course, the cost to transport vehicles across the country in this case may look the most attractive as it's just fuel consumption. But in reality, there are a lot of additional expenses you may not think about at the very beginning. Thus, you will definitely need to make some stops for meals (here we are talking about long-distance traveling) and if you have ever had lunch in one of the various road cafes, you should know that the prices there are not that affordable. Also, you may need to pay for a night in the motel as you cannot drive the car for 24 hours straight. Finally, in this case, all the mileage will be put directly onto your car which is definitely not a good idea, both if the car is new or used. During such long trips, you never know what can happen on the road, so any breakages or damages can definitely lead to a definitely another level of expenses you should expect.
Pretty much the same we can talk about hiring a driver to transport your vehicle across the country. Of course, in this case, there are no efforts from your side, but you will need to pay the driver while the customer service and some company's expenses will also be included in the final price of the service.
Why not transport my vehicle across the country by towing? Well, here you will need to pre-arrange the rental of the truck which will tow your vehicle while making sure you are allowed to drive this truck. And even if you are, it can be a pretty challenging trip, especially for a long distance.
So, if you are assured that there are no comparable alternatives to the way of how to transport vehicles across country, we can go deeper into the auto transport carrier's option.
Sequence of steps
If you have never dealt with professional carriers before, you definitely need to have a basic understanding of the price you should expect to pay. There are two main factors that can essentially affect the final quote:
The method of delivery. More common and practical is open transportation where a lot of vehicles are placed onto the few-tier platform. They are firmly fixed on it so you should not worry that your car will be moving around while the truck is running. The only thing you need to carefully consider before making a final decision is that your car will be in the open air and at a very high speed. This means all the insects, dust, and dirt on the way will be covering the surface of your car upon its delivery. On the other hand, the washing service is not too expensive nowadays, so if your vehicle is not too expensive and valuable, this option will help you to save an essential sum of money. Otherwise, you will need to apply for an enclosed delivery in a special container or trailer which can cost you up to 50-60 percent more;
Distance is definitely a very important part of the deal. Obviously, longer distance will require a bigger budget but there is some tip to consider when choosing between door-to-door and terminal-to-terminal transportation. With longer distances the quote per mile is becoming lower as for the carriers it is much easier and more profitable to execute one long-distance delivery than a couple of shorter ones. So, to attract more customers for across-the-country transportation, carriers are offering a quote of about 50 cents per mile if we are talking about more than 2-mile trips while a short distance normally costs 1-1.5 dollars per mile.
On average, you can expect to pay around 900 dollars for the open transport and 1,400 dollars for the covered truck for at least a 1,000-mile delivery across the United States. Here we are talking about a standard sedan, so the parameters like weight, length, and width of the vehicle also play an essential role in forming the final price.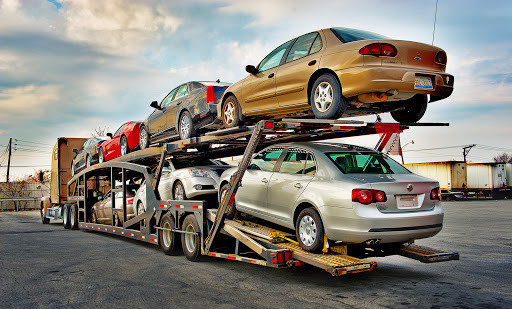 As soon as you choose how to transport a vehicle cross country, it's time to find an appropriate transporter. Here are the main factors to take into account:
Reputation. You don't want your car to be delivered in very poor conditions (or not delivered at all). That is why before making a deal you need to carefully check the background and the reviews of the carrier or the transport broker. As an additional tool, you can use free access to the Federal Motor Carrier Safety Administration website where you will find the most important information about the legality and the status of every transportation company in the USA;
Price definitely cannot be ignored, especially considering the circumstances when most people need to arrange the car's transportation (relocation, buying a new vehicle online, and others). On the other hand, the difference in price can be caused by various reasons. Thus, you may face some hidden expenses that will be unexpectedly included in the final price upon your car's delivery. While slightly higher from the first sight transportation quotes may include a great insurance coverage in comparison with other offers. That is why you need not only look and the prices and compare them, but also to check what exactly is included and excluded there;
Estimated time of the delivery. How long does it take to transport my vehicle cross country? After the price, it's one of the most popular and important questions the car owners are asking. Obviously, the faster the delivery, the better as many of us are fully dependent on the access to the driving. Normally, you should expect to wait about 7-10 days to get your car, but in case you strongly need it faster, you can check the possibilities for expedited service. In some cases, it can be arranged just within a day.
As soon as you make a choice and sign the contract, you can start to prepare your vehicle for transportation. Actually, there is nothing too difficult, but some details are really essential.
The level of the fuel should be no more than a quarter. It's not only about the total weight of the car but mostly about security reasons as it's regulated by the government. Your car should be clean both inside and outside – otherwise, it will be difficult to check the vehicle's condition and surfaces prior to and after the delivery and to find any possible dents or scratches. Of course, every reliable transportation carrier is doing its best to deliver your car safely, but in case there are some problems you can expect to receive appropriate coverage from the insurance.
In some cases, it's allowed to put some parcels inside the car to be delivered together with it but you will need to discuss this possibility with the transportation company in advance. But even if so, you need to make sure there are no valuable items and documents left there.
Your car also needs to be operable. Actually, it's one of the most important and strict rules of the majority of professional carriers unless they have special equipment for dealing with the loading and downloading of such vehicles. But even if so, the brakes and the tires should be in the running condition.
The last tip is that it's always better to arrange and reserve the transportation service in advance. That is how you can get a so-called early bird discount.