Lawmakers want to put underride guards on the side and front of your truck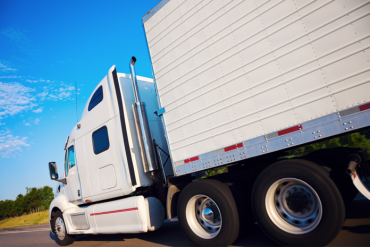 A pair of lawmakers have reintroduced legislation that would force drivers to have both side and front underride guards on their trucks.
The bill, called the Stop Underrides Act, or S.665 was introduced by U.S. Senators Kirsten Gillibrand and Marco Rubio on March 5, according to a news release from Gillibrand's office.
The bill would update current truck safety standards that only require rear underride guards to include side and front underride guards as well. The law would also "ensure that the annual inspection for all large trucks includes underride guards as part of the inspection and would require the Department of Transportation to review underride standards every five years to evaluate the need for changes in response to advancements in technology."
Gillibrand says that the new underride guards are necessary because even low speed crashes with tractor trailers can cause car drivers to suffer "suffer severe head and neck injuries, including decapitation."
Gillibrand and Rubio attempted to pass through similar legislation in December of 2017 but were ultimately unsuccessful.
The current bill has been referred to the Committee on Commerce, Science, and Transportation.
"Congress has the ability to make simple and commonsense changes that would save lives on the roads. Truck underride guards are one of the best and easiest solutions for protecting passengers and preventing them from being killed when a car collides with a truck. I'm proud to introduce the Stop Underrides Act to protect passengers and help keep our roads safer, and I urge all of my colleagues to join us in supporting this bipartisan bill," Gillibrand said.
Trucking groups like the Owner-Operator Independent Drivers Association (OOIDA) oppose the Stop Underrides Act and say that it "intentionally disregards reality and ignores the safety, economic, and operational concerns." OOIDA has also argued that side and front underride guards would cost tens of billions of dollars and would be too costly to be practical.