Life-threatening cold to bring 'dangerous to impossible travel conditions' this week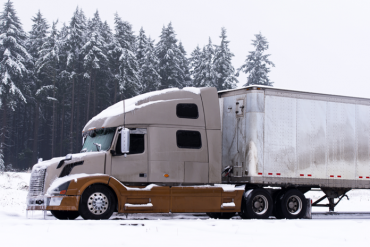 Forecasters say that the polar vortex will bring historically cold temperatures which, combined with heavy snow, could make driving extremely dangerous in some parts of the midwest this week.
Starting on Tuesday, January 29, weather experts predict that a quarter of the U.S. will be facing below zero temperatures with parts of the Midwest expected to be deep-frozen for days. "Some locations in the Midwest will be below zero continuously for 48-72 hours," said AccuWeather Senior Meteorologist Mike Doll.
View image on Twitter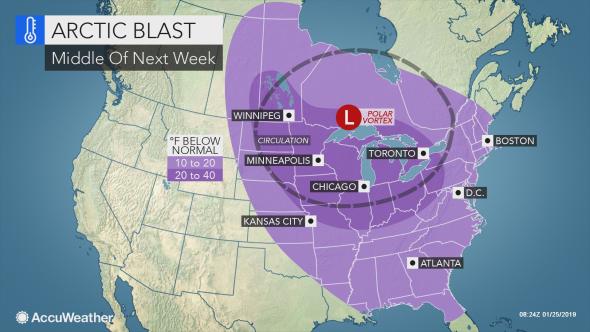 The most brutal cold is expected to hit the area between North Dakota and Illinois, with temperatures of 20 to 40 degrees below zero and windchills of up to 60 degrees below zero.
Tuesday night, temperatures in Chicago are expected to reach twenty-five degrees below zero for the first time since the 1980's.
In addition to the harsh cold, heavy snow already hammered the upper Midwest and Great Lakes area on Monday, resulting in "dangerous to impossible travel conditions," according to CNN. Snow is even expected to reach down all the way to Mississippi and Alabama.
Forecasters warn that it only takes a few minutes of exposure to this kind of dangerous cold for life-threatening frostbite and hypothermia to set in.
"I cannot stress how dangerously cold it will be. An entire generation has gone by without experiencing this type of cold," Doll said.