Vehicle tracked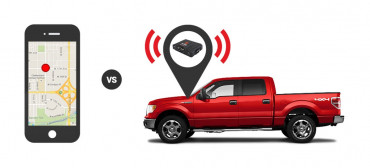 There are a lot of reasons why people may need to track a car. But in most cases we are talking about the transportation companies and carriers which are willing to check their drivers and be sure of the effectiveness of the business.
GPS vs. Mobile Apps
For many years there were no competitors for a traditional GPS track for a car. It was not expensive to order and implement this device even within a large fleet of the company. Additional features as a navigator was a great assistance for the drivers in finding the best and fastest route in any circumstances.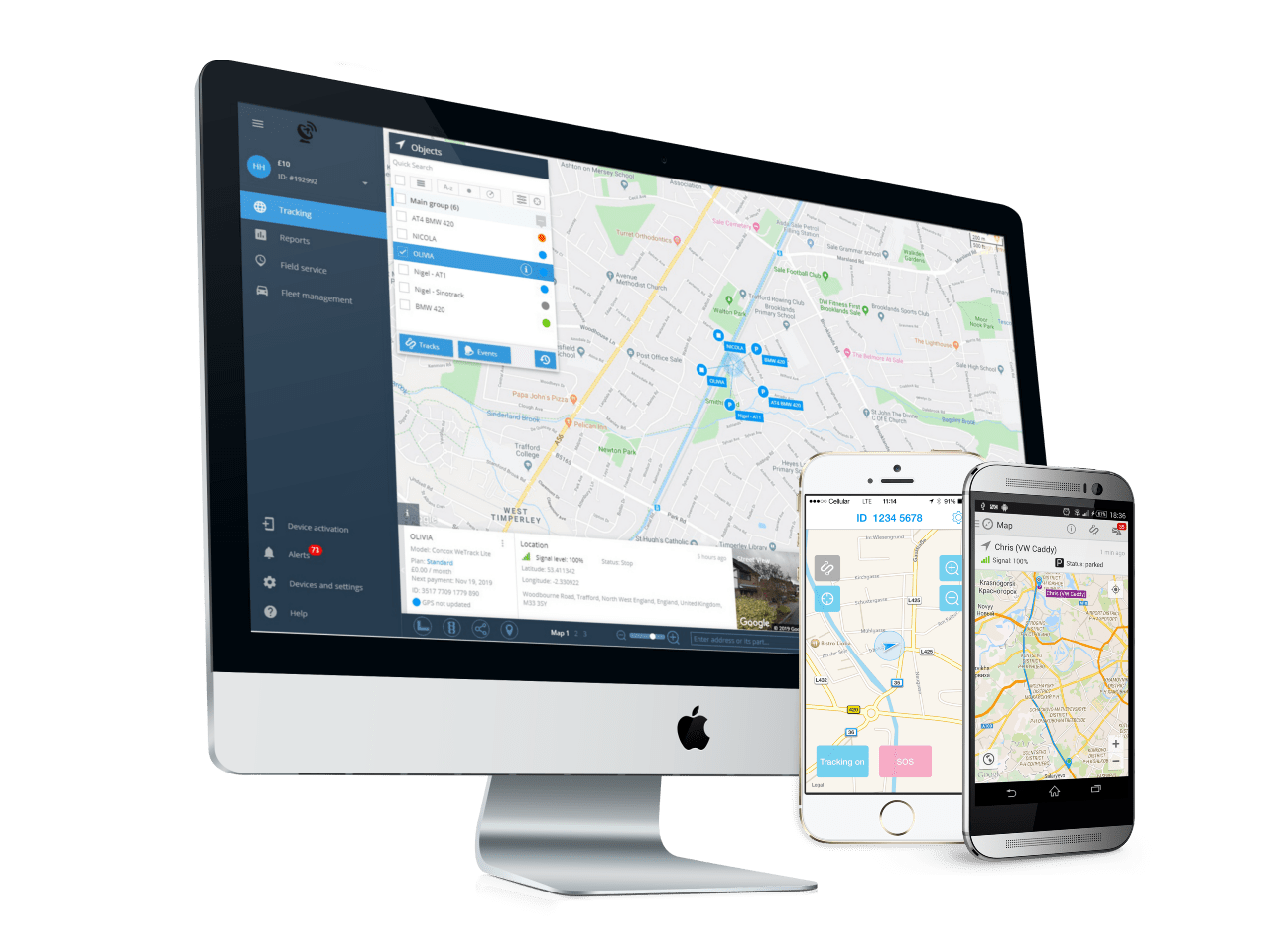 Slowly the physical devices started to be replaced by mobile apps. Following this tendency producers began to move in a no-hardware direction. That is how now we can enjoy all the benefits of the online tracking.
To set up such an application to track the car you just need to download it on any mobile phone. The setting up process will take no more than a couple of minutes. And a friendly-customized interface will be very easy to use even without specific knowledge.
Thus, it's becoming much easier to check the effectiveness of the whole fleet. Moreover, this system allows not only to track a vehicle but also provide analytical tools. You can easily check the profitability and find better solutions. Therefore, every manager will be able not only to check the driving behavior of the personnel, but also to minimize loss and unnecessary expenses.
With appropriate analytical information and knowledge every manager can much easily arrange and schedule all the necessary maintenance works for the fleet which will significantly cut the expenses if planned in a timely manner.
Beside the necessity and importance of checking the drivers' attitude, tracking can be irreplaceable in case of delivery of important and expensive goods. Moreover, clients can also be strongly interested in the ability to check where their parcel is exactly and the moment and how long it will take to receive it. This feature is essential in case of cargo vans and pickup trucks. For tractors and other heavy vehicles getting the track system can help to check the drivers during long-distance trips. As everybody knows, such trips are very hard to deal and in case of any troubles the manager can easily get access to the particular driver's location and quickly manage any delays.
Here we come to one more important benefit of mobile tracking systems. In case of any unexpected problems including emergency cases or just the necessity to quickly change the route, the manager can easily and quickly make the decision wherever he is located just with an access to the tracking system. It's much better than having a traditional GPS navigator as it can be not so easy to find an appropriate way to the safe place.
Choice
Nowadays there is a great variety of different options you may choose from. The price is also different and can vary significantly. Beside that, the price and cost of implementation directly depends on the type of the vehicle. In case you have a light or medium size vehicle, to track this car will be much cheaper than in case of buses, cargo vans, trailers and others.
Some applications are not even visible for the drivers themselves, especially in case of the company's mobile devices. Such a hidden tracking can become especially helpful in case of new employees to make sure they are fitting the company's policy and provide effective and profitable service. Also, such a feature is very important in case of special trucks and tractors for cementing, towing and other works. It is crucial for every manager to make sure that in off time the employees are not using such equipment for personal purposes or illegal works.
As we can see, tracking the cars and vehicles are becoming more and more important for many managerial decisions and checks. It should not be considered as a secret or illegal way to monitor the personnel but as a great tool to improve the whole working process and bring more profit and efficiency in any transportation company. Moreover, such technologies are becoming popular among not only transportation but also logistics, sales and other companies and industries. It is the employer's responsibility to choose the most appropriate and applicable version and to invest in such a great opportunity for growth and success of the company.