Auto transporter insurance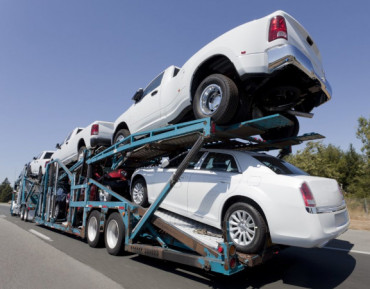 Cars still need insurance protection while in transit to a new location or a collector car on the way to a car show. Usually, you have three options for a car being transported: getting commercial auto transport insurance through a transport company, getting a separate transport policy or using your own personal policy. In this article, you will know everything you wanted to know about auto transport insurance.
Auto transporter insurance
When you use a car transport company, it should have its auto transport business insurance to cover damage if things go wrong. However, it may not be as dependable as having your own insurance. You're only covered with whatever service agreement you sign, and will likely carry conditions or exclusions. For example, a "fully insured" transport company might be insured against liability, but its customer service agreement might say it's not responsible for any damage during transportation. If your car is then damaged while being transported, the company won't be liable for it and its liability insurance might not cover it.
Not every auto transport insurance provider covers transport
You can start by investigating your auto insurance and what it covers. It's a good idea to call your insurance provider and tell them you're planning to have your car transported. Ask if your policy covers damage that might occur, and be sure to mention where your car is going - especially if you're crossing state lines.
Towing your own vehicle
You can take out your own personal transport, storage or moving insurance specifically to cover a vehicle and other property in transit. This often takes the form of moving insurance, sold by shipping companies. This is an ideal option if you're moving homes and want to include your classic car in the whole moving package. The downside is moving companies aren't experts in transporting cars, and they've been known to handle damage claims poorly. You might face other exclusions, like insuring vehicles at market value or up to a certain limit. That's a no-go for classic, rare or prestige vehicles in transit.
The auto transport company's liability insurance matters
You have liability insurance for your car to cover the potential damage you do to another vehicle, and carrier companies are required to carry a certain amount of liability insurance themselves. Be sure to ask about the policy and what it covers.
Streamline your logistics operations with document scanning services. Say goodbye to paper clutter and embrace the power of digitization. Get your documents scanned and enjoy the convenience of easily accessible, searchable, and secure scanned documents.
Hiring someone to drive your car
If your car is functional and roadworthy, then paying someone else to drive it to your destination might be a safer and cheaper way of getting it where it needs to be. This is because it will often be covered for any damage included on your personal car insurance policy, including the agreed value, even if someone else is driving it. You'll need to make sure your insurer doesn't exclude coverage for unapproved drivers. And if the person you hire to drive your car is speeding, driving under the influence, being reckless, or otherwise breaching the conditions of your car insurance policy, then you are unlikely to be covered if something were to happen. If your car insurance covers other drivers and if you can trust the driver you hire to stay within the terms of your policy, this might be one of the cheapest and safest ways to transport a car, and might not require any additional insurance at all.
Auto transport cargo insurance is also important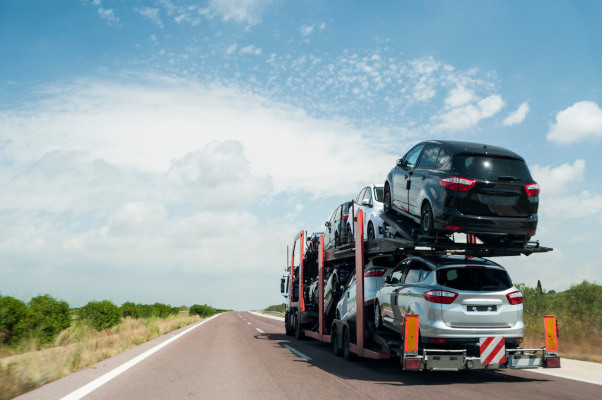 While liability insurance is a necessity, it doesn't always cover every issue — and there are limits on the amount these policies pay out for claims. You should ask a shipping carrier company if they have cargo insurance. This type of insurance, which covers freight hauled by truckers, can cover any gaps if your vehicle suffers damage and liability doesn't cover it all. It is always best to verify that the company you use has liability insurance if you want to make sure your car is treated like a VIP throughout the shipping process. This is also a good reason to only work with one that's licensed and insured rather than someone you find casually via a classified ad or another informal posting.
When to purchase additional insurance
You may be wondering if you need additional insurance to cover transporting your vehicle. In most cases, you shouldn't need to. Communicate with your own insurance company and verify that the carrier is insured, and you should have sufficient protection. There are certain situations in which you may want to take out supplemental policies. For example, if you have costly accessories, such as an expensive sound system. Or if you've had major repairs or replacements to your vehicle that were made using aftermarket parts (generic parts not made by the manufacturer). Always check with your auto transport insurance company, as these things may affect insurance coverage. You should verify what is covered by either your insurance or that of the auto transport company before undertaking to ship.
Check auto transport insurance rates
In many cases, you won't have to pay anything extra for car shipping insurance. Auto transport insurance requirements for car hauler insurance will depend on local laws and/or bid and contract requirements. Small haulers generally require at least $100,000 in coverage just to bid on a job. Large haulers will need more coverage – in the $200,000 to $500,000 range to start. You shouldn't have any costs above the shipping service itself as long as your vehicle is insured and the shipping company has liability and cargo policies. If you determine that you need additional insurance above this, you can request a car transport company auto insurance quote and pay the carrier or your own insurance a fee for short-term supplemental insurance.