How to ship a car to another state in the cheapest way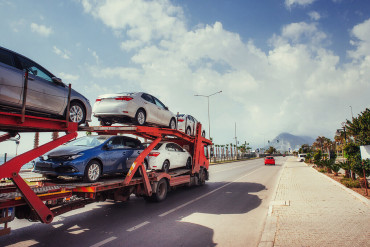 Even the owners of the more than 100,000 USD cars' try to find the best offer for shipping a car to another state. Within a great competition on the market, it always makes sense to check a couple or even dozens of the offers to find the one that fits more. The reasons may vary from transporting your vehicle from exhibition to exhibition or just ordering its delivery from an auto salon. Additionally, ordinary people also may face the necessity of this service as they can move to a new house which requires moving all the belongings, including a car.
Here are some most important and common tips you may use for transporting a car to another state whatever destinations you consider.
Right carrier
This is probably the most important and the first thing you need to consider. You need to find a trustworthy company which will definitely execute its responsibilities and will deliver your car safely and efficiently. There is a list of the most reliable transporters in the USA like Sherpa Auto Transport, Easy Auto Ship, Bargain Auto Transport, American Auto Shipping, AmeriFreight and many others. In case you have found a great option but from the less famous services' providers, it's always highly recommended to check it with the Better Business Bureau to avoid cheating of companies with no appropriate license.
Better price
On the websites on the overwhelming majority of the carriers you can find a quota calculator which you may use to find out the preliminary price for your type and model of the car as well as required original and final destinations. Normally, you just need to leave your email so in a short time you will receive the calculation result. At this stage you can compare offers from the companies you are interested in, but you should also check what is included and what is not in this price. Sometimes the cheaper quota is caused by significant hidden expenses which will be added at the later stage.
The way of your car to be shipped to another state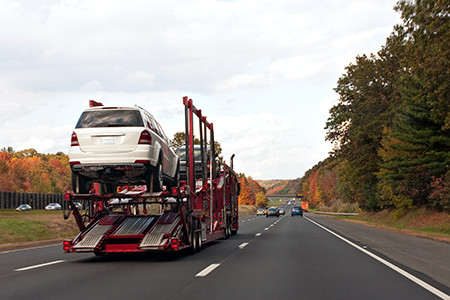 Basically, there are two main options for the type of the truck to use – open and enclosed. In the first case your vehicle will be loaded on the huge flat open platform and this is considered to be the cheapest and most popular way. Considering the mileage of transporting a car to another state, especially if it's remote, this will help you to save a significant sum of money. On the other side, your car in this case may be affected by various weather conditions and circumstances and far not every transporter offers a complimentary wash service upon arrival. If your car is expensive and valuable enough, you should better pay attention to the enclosed type of transport. Some car's owners are ready to pay even more to get more personalized service and extra care for their beloved possession.
Beside that, while shipping a car to another state it's also essential to choose the destinations themselves. In most cases people are choosing a door-to-door service while sometimes a terminal-to-terminal one can significantly cut the final price while not bringing you a lot of inconvenience. Terminals, offices and porta of the huge carriers are located almost in every state so you should always check its location – that is how you can make the whole delivery much cheaper.
Delivery date and period
The sooner you are expecting and requiring your car to be delivered, the more money you will need to pay. There is even a 24-hour express service provided by the most popular and big carriers. But to have a better understanding about the dates you need to know that to ship cars to another state normally takes a couple of weeks.
Again, everything fully depends on the distance and destinations. Less than 500 miles between big cities will take around a couple of days while a 3,000 miles trip can last for 2-3 weeks. Additionally, such remote states as Alaska and Hawaii definitely will require additional delivery time.
Preparation
After you have discussed all the details and agreed with the offer, you need to spend some time to prepare your vehicle for the trip. This includes taking out all the personal belongings, cleaning and making pictures of the car's condition before the transportation (to have evidence for the insurance company in case of any scratches and other damages) and leaving a fuel level at a quarter level (as per most companies' request).