Choosing the best GPS special features for a truck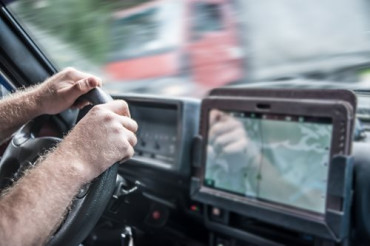 In the era of modern technologies, it's getting easier and more convenient to reach different destinations in the shortest and the most efficient ways. If decades of years ago drivers used paper maps, nowadays they can take advantage of GPS for truckers. Here we are going to explain what is the difference between ordinary car's and the truck GPS as well as disclosure the most favorite models among American drivers,
Special features
If you are starting your career as a truck driver the first thing you need to get is a special GPS for trucking. And here are the reasons why:
You should remember that not every road is opened for massive vehicles. It may occur a huge waste of time and fuel if at the middle of the way you will figure out that there are restrictions and your truck doesn't fit them with its size or weight. With GPS for a trucker you will never face this unpleasant situation;
Modern devices can provide the drivers not only with the route planning but also with the information in regards to the truck itself. You will always have an eye on the fuel consumption per mile which will help you to define any extra leak before a great damage. If you find this feature is highly important you need to check if a particular truckers GPS has this function;
Having an online tracking, trucking GPS reflects any issues in real time. Meaning if there is an accident or construction works are happening on the route, the device is immediately re-planning the trip. And, of course, the same if you missed the turn;
Important stops are also represented on the GPS for a truck. It includes not only the gasoline stations on the road but also the prices. This essential feature allows you to choose the best fuel stop and to save money for the trucking company.
Beside the benefits for the driver himself, this device can become a great tool for the managers of driving companies as they can use a function of monitoring making sure that their employees fulfill their jobs in a most effective way. This can be done both after the trip and during it. The second option helps to make a faster decision in case of emergency.
Exposition of the best GPS options
There is a great variety of GPS for trucking with different features, advantages and disadvantages. Among the best and most famous producers we can mention Garmin, Rand McNally, TruckWay, SIXGO, TomTom Go, Xgody and some others. Here we chose several distinguished models to disclose their great benefits.
Garmin dezl 580 GPS for trucking. This device is fully personalized as you can choose a particular size and weight of your truck so it will check all the roads and bridges for their adequacy. It has a number of bonuses like built-in WiFi and voice activation. The only disadvantage here likewise in many Garmin GPS for truckers is quite a compact display.
Rand McNally TND 740. The first advantage you can see in this model is a wonderful 7-inch display. Such a size is considered to be the biggest in any modern trucker GPS. This model is commonly known for the accurate and efficient routes on the most convenient for trucks roads. Despite the size, this GPS navigator is firmly attached to any surface. The driver has to update the operational system and the maps on a regular basis to enjoy the usage to the fullest.
TomTom Trucker 620. This device can be named the golden mean of the two above. The 6-inch screen, stable work, accurate routes. As usually, disadvantages are also unavoidable, and the most serious one is difficulties with setting it up.
Of course, there is a huge amount of GPS for truckers from other brands. And almost each one will have pros and cons. Every driver just needs to choose the most important options and make sure they are included. But it's common opinion both of experts and users, that for the moment the leading position among hundreds of brands belongs to GPS for truckers of Garmin, an American company producing GPS for more than 20 years.
In conclusion, the benefit of modern GPS navigators for any driver cannot be overestimated. This device is especially irreplaceable in an unfamiliar district or state. But we should remember that any device can also make a mistake and lead you to a dead-end road or too narrow country road. In some cases, you may also prefer other than of GPS advice route.