Shipping a car military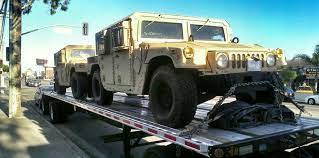 Military members have to move frequently. As a rule, a person wants to take his car with him to the new destination. Shipping a car for military is a car transport service for members of the armed forces. Both working and retired staff can take advantage of shipping a car military. If you want to use this service, you should know some aspects and peculiarities.
How does car shipping for military work?
In general, military shipping car doesn't differ a lot from ordinary car transport. The system is the same - the shipping company loads your car from the current location and transports it to the destination where it should be unloaded.
In case of a PCS (permanent change of station) order, the government may compensate for one POV (personal operating vehicle) shipment for an active member. But if you need to ship more than one auto, you will have to cover the cost yourself.
It is possible to ship your vehicle from one house to another, or in some cases even directly to the military base. However, you have to arrange it with the base commander in advance because it isn't always acceptable. So first, you need to get permission for a pick up at the military base, as well as for the delivery.
Do all companies ship military vehicles?
Unfortunately, not all companies offering shipping a car for military are able to transport specific military vehicles. And there are so many members of the armed forces who want to move their old military jeeps or decommissioned tanks. In order to ship such vehicles the carrier may need specialized equipment to load/unload it. What is more, some military vehicles may not fit on a regular carrier. Therefore, we strongly recommend discussing in advance the make and model of your vehicle.
Is it possible to get a car shipping military discount?
You can get a shipping cars military discount only if you are a working or retired member of military personnel. It is a good idea to find the company which provides the service of shipping car military. Then you need to ask for this discount when you contact the shipping company as not all of them offer such bonuses. Don't forget to provide the necessary identification that you are a military member. The amount of the car shipping military discount may vary from several percent up to 10% and sometimes even 15%.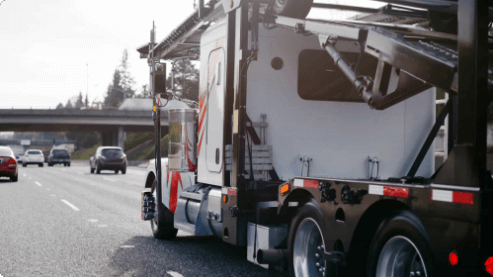 What is the cost of military shipping cars?
The cost of shipping a car in the military may vary depending on the following factors.
Make and model of your car
Cost of shipping a car military, as well as for ordinary cars, is determined by the made and model of the vehicle. For example, old and exotic car shipping for military will be more pricey.
Distance
It is logical that the farther you move, the more you pay. However, the rate per mile for military shipping car on far distances decreases. So the farther you ship the less per mile you pay, and the larger the total sum is.
Delivery date
It is a good idea to approve the date of your move in advance. The less time is left before the delivery date, the more you will pay for the military car shipping.
Type of shipping
There are two types of military shipping cars - open and enclosed transport. It's common knowledge that enclosed shipping costs more, as it provides additional protection to your car while it is transported. Nevertheless, sometimes you don't even need it, the open one would be enough. As a rule, an enclosed car shipping military is needed when transporting classic, old, and rare models.
Condition of your car
Shipping a car in the military will cost you more, if your car is out of order. Nevertheless, there are certain requirements even to non-operational cars. In particular, your wheels must roll, the brakes must be working and there mustn't be any fuel leakage.
Current location
Shipping car military depends on the initial location of the vehicle to be transported. The thing is that not all companies offering shipping a car for military have regional representatives. So the company has to spend fuel in order to get to your place, therefore it raises expenses.
Time of the year
Seasonality has a certain influence on shipping a car military. The most pricey period for car shipping for military is June-August. If you want to save money, it's better to transport your vehicle from June to February. In any case, you can try to get car shipping military discount from the carrier.
How to arrange a car shipping military?
Arranging military shipping car seems a rough task if you don't know the peculiarities. The list of steps provided below will help you avoid difficulties when military car shipping.
Request a quote for car shipping military

There are a lot of military shipping cars companies that have a free quote calculator at their website. So you can just make use of them and calculate your expenses taking into account all the factors that influence pricing.

But the best way to know the cost for shipping a car in the military is to request quotes from various companies and compare them in terms of expenses and quality.

Choose the company for shipping car military and schedule the pick-up

As soon as you make up your mind and choose the company that corresponds to your requirements, you can schedule the pick up of the car. It's better to arrange for a door-to-door delivery.

Get relaxed and wait until your car is delivered

Now you can relax and get ready until your car is at the destination. All you need to do is to check the condition of your car. Accept the delivery and sign the necessary papers.
As you can see shipping a car for military isn't troublesome at all, if you know some peculiarities. And you can even get a shipping cars military discount. Just show the company that you are not new to this topic and you are well-informed about the process and details.