DOT advances proposal to reform hours of service regulations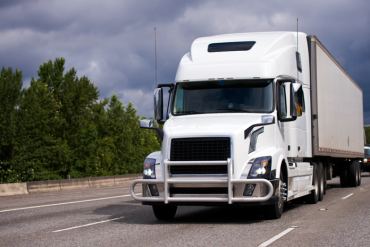 The U.S. Department of Transportation intends to propose a rule that would change federal hours of service regulations for truck drivers. Nearly seven months to the day after DOT's Federal Motor Carrier Safety Administration began soliciting feedback for a potential overhaul to hours regs, Transportation Secretary Elaine Chao took to a stage before a packed crowd at the Mid-America Trucking Show in Louisville to make the announcement on Friday, March 29.
However, since the rule is still under review, Chao said she could not provide any specifics as to what's in the rule or when it will be published. "I can't say much while the rule is under consideration," she said. "But let me note: The Department understands the strong interest in increasing flexibility and is giving it serious consideration."
A notice of proposed rulemaking (NPRM) on hours of service change has been filed with the White House's Office of Management and Budget for approval. OMB must approve the NPRM before it's published. Once published in the Federal Register, FMCSA will accept public comments on the proposed changes and then decide to pursue a final rule.
FMCSA Administrator Ray Martinez's time at MATS last year set the hours of service overhaul in motion. In August, Martinez announced the agency was eyeing hours of service regulations and urged truckers and other industry stakeholders to file comments to the agency's hours of service pre-rule, also known as an advanced notice of proposed rulemaking.
"At last year's Mid-America Trucking Show, you told the Department what you wanted. You wanted flexibility in hours of service regulations. And we listened," said Chao on Friday.
She said industry feedback on the ANPRM was instrumental to the DOT's decision to proceed to the proposed rule stage. "We asked for your participation and you participated."